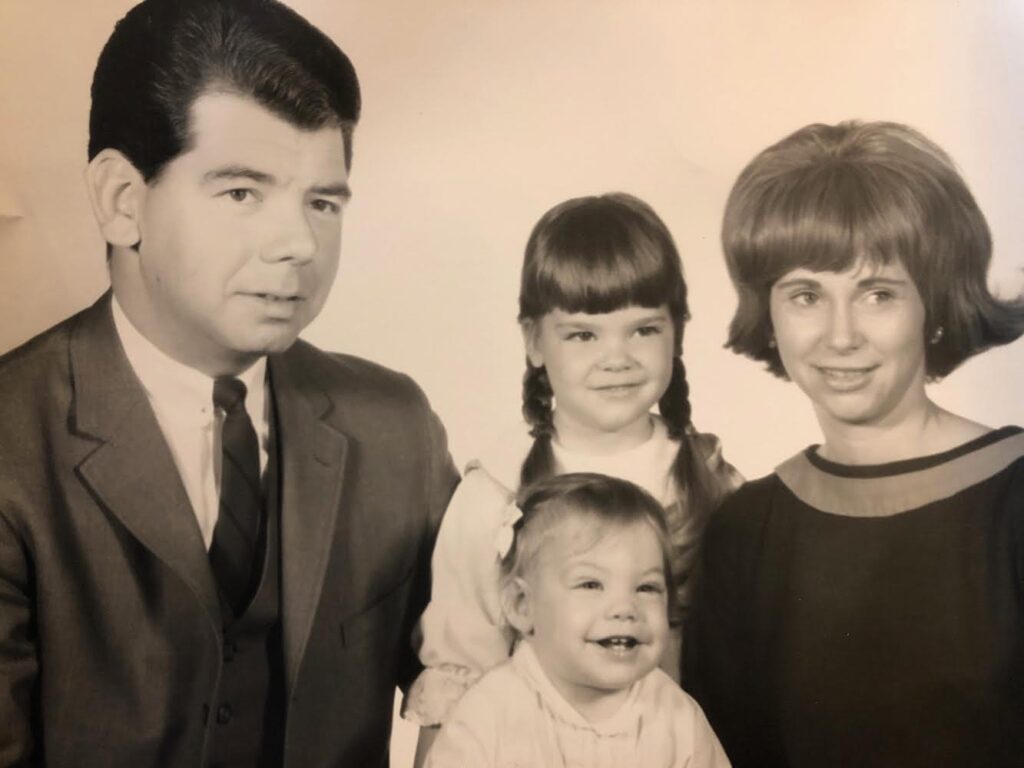 It's been quiet around here for the past month.
When I logged in today to try to break my silence with just a bit of blogging, tears splashed across my keyboard and I had to again step away for a while. Those of you who journey with me on social media will understand that the death of Daddy, on March 29, has precipitated this unofficial "blog break" and my almost total absence from my normal social media circles. I've had very little to say, and nothing that could be said well.
But it's time to get "back to work" (if that's what this is), and I didn't want to resume my normal posting of book and movie projects or sharing my own exciting book news without first sharing just a bit of what's been going on with me personally. It's interesting to me that I used to do tons of that – the kind of straight from the gut personal blog sharing that so scares me these days. Instead, I share about other people's work because it feels safe, positive, and uplifting. My own world has of late felt too dark to discuss openly.
And perhaps that's been my mistake. It occurs to me that much of what I hate about our online world these days is the fact that we tend to hide behind veneers of falsehood, filters of fakeness. But perhaps if I avoid sharing my voice in these times when the sadness and hopelessness overcome me, I am doing a disservice too.
So here I am today, checking in.
Daddy passed peacefully to heaven on the afternoon of March 29. I was fortunate to be at his side that day and the days preceding it, sitting with my sister Erin (pictured above) as he journeyed toward heaven. Another hospice room. Another parent. The pain of Mom's passing on April 29 of last year still feels so fresh and tangible. I realized as we watched Daddy's dying process unfold that the signs and symptoms felt so familiar to me, having just done this with Mom for just about the same amount of time following her long battle with Parkinson's.
Hadn't I just been wiping her dry lips, counting her breaths per minute, reciting countless Rosaries, singing her favorite songs, and trusting God's perfect timing? Hadn't that just happened? How had almost a year passed in a blur of redeye flights across the country to eke out as much time with him as possible? How had his probable diagnosis of Lewy Body dementia (we'll really never know…) caused him to go from vibrant at Mom's funeral to so unwell just a month later? How? Why?
And had I done enough for both of them?
Those are the thoughts and questions that have been ringing around my soul for the last month, especially that last one. My therapist often asks me, "Did you do your best?" Too often, my "Yes, but…" response to that question has kept me from the healing and peace I so desperately seek.
Daddy will be memorialized at a private family funeral Mass on May 7. That day, we will lay our parents' remains together in a lovely resting place at my alma mater, the University of Notre Dame. Daddy always longed to go to school there. His personal dream became a reality for his three daughters, and we all found our wonderful husbands under the shadow of Our Lady's loving gaze from atop the Golden Dome. To see Mom and Daddy settled in Cedar Grove Cemetery with a view of the football stadium on one side and the golf course on the other will feel fitting and right, perhaps like I've done my best for them this one last time.
Our parents' greatest gift to us, their five children, was their abiding and tremendous love for one another and for us. It's time for me to begin again to learn how to live that legacy in my own home, and perhaps beyond it. It's time to set aside the pain, the worries, the dreads, and the brokenness of several years of long-distance caretaking and to move on to whatever my new normal will be. I guess that starts with putting a few words down here, even if they make no sense to anyone but me. I thank those of you who have walked this journey alongside us, who have sent cards and prayers and texts and so, so much compassion. Our family is like yours, real in its fragility, but also in its hope.
I am still praying about what will come next for me personally and with my writing. May I ask you to keep that in your hearts too, that I will do my best with whatever is to come next? A large part of me has felt compelled to just go quietly away, to silence my voice, and to work more diligently to serve in different ways and to listen to others. That very well may be the course I end up taking. But I know myself well enough to feel certain that now is not the time for big decisions or proclamations. Now is a time for rest, for trust, for quiet, for reflection, and for gratitude.
For today, there are these words.
For today, I've done my best…
I love you, Mom and Daddy.