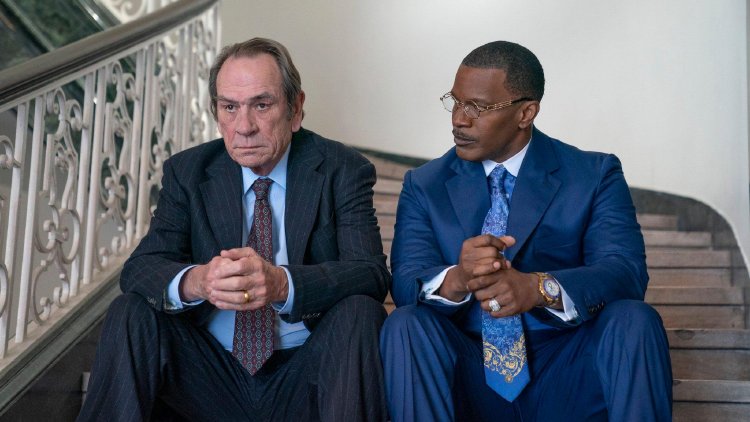 I'm automatically interested when a film features either Jamie Foxx or Tommy Lee Jones. When I heard that The Burial, a new release from Amazon Studios, featured both Academy Award-winning actors, I couldn't wait to see it. And I'm happy to report that I wasn't disappointed.
Synopsis:
Inspired by true events, when a handshake deal goes sour, funeral homeowner Jeremiah O'Keefe (Academy Award winner Tommy Lee Jones) enlists charismatic, smooth-talking attorney Willie E. Gary (Academy Award winner Jamie Foxx) to save his family business. Tempers flare and laughter ensues as the unlikely pair bond while exposing corporate corruption and racial injustice in this inspirational, triumphant story.

Source: Amazon Studios
Part courtroom procedural, part "ripped from the headlines" true story, The Burial takes us back to 1995 when noted personal injury attorney Willie E. Gary was persuaded to file a lawsuit on behalf of funeral home owner Jeremiah O'Keefe. O'Keefe had run into financial troubles that threatened his goal of passing along his family's business to his own children. At first glance, Gary was an unlikely advocate for O'Keefe. But the case's venue merited a special kind of lawyer who could appeal to a Mississippi jury. He was eventually persuaded to move out of his comfort zone by the potential dollar signs the case could earn.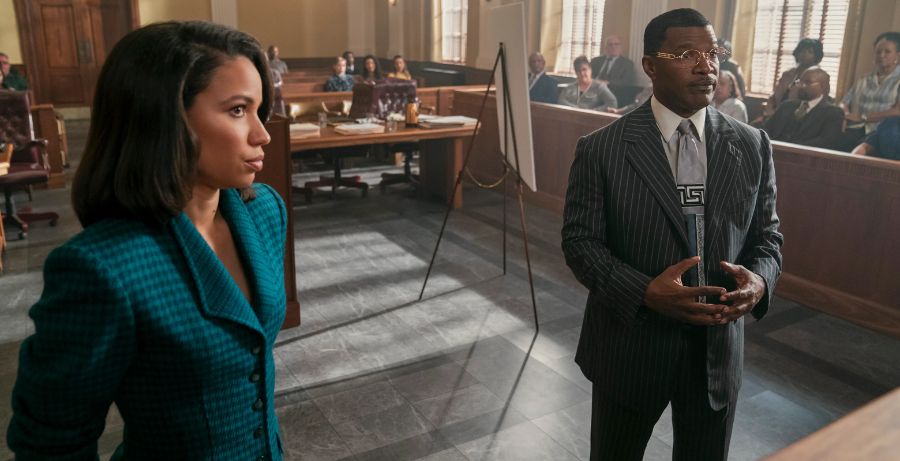 What ensues in The Burial is storytelling that evokes some boisterous laughs, a few sentimental tears, and an underdog victory based on O'Keefe's eventual defeat of an evil industry "Goliath" that threatened to monopolize the business and take advantage of impoverished mourning families.
I went into The Burial all studied up on the actual case. But I was still thoroughly engrossed in how Foxx's Gary managed to defeat a star-studded panel of corporate attorneys led by Mame Downes (Jurnee Smollett) and even to eventually win her admiration. Part of the charm of the film is the character arc we witness as Willie morphs from a cocky win-at-all-costs lawyer to a self-doubting but true advocate. Along the way, we meet O'Keefe's family and learn of the nuances of his case. We also find out why Willie Gary became who he was. If the audience in my screening was any indication, The Burial is a true crowd-pleaser.
Full of incredible performances and even more compelling for its basis in true life events, The Burial is must-see entertainment. Jaime Fox and Tommy Lee Jones have incredible chemistry. Be sure to stay through the closing credits for the "rest of the story" and compelling photos of the lifelong friendship between Gary and O'Keefe. Writer-director Maggie Betts delivers a story of seeking and receiving justice in a historic court case. But more significantly The Burial is an important reminder about the reparations that still cry out to be made.