Today, I continue my ongoing series with awesome storytellers creating fantastic projects as I'm joined by Carolyn Weber, the author of a fantastic book that's at the heart of the new film Surprised by Oxford. This highly anticipated film features cast from The Crown, Downton Abbey, Bridgerton, and The Morning Show and will have a limited theatrical release on September 27 and October 1. I loved prescreening this film and can't wait to see it on the big screen. Enjoy! Lisa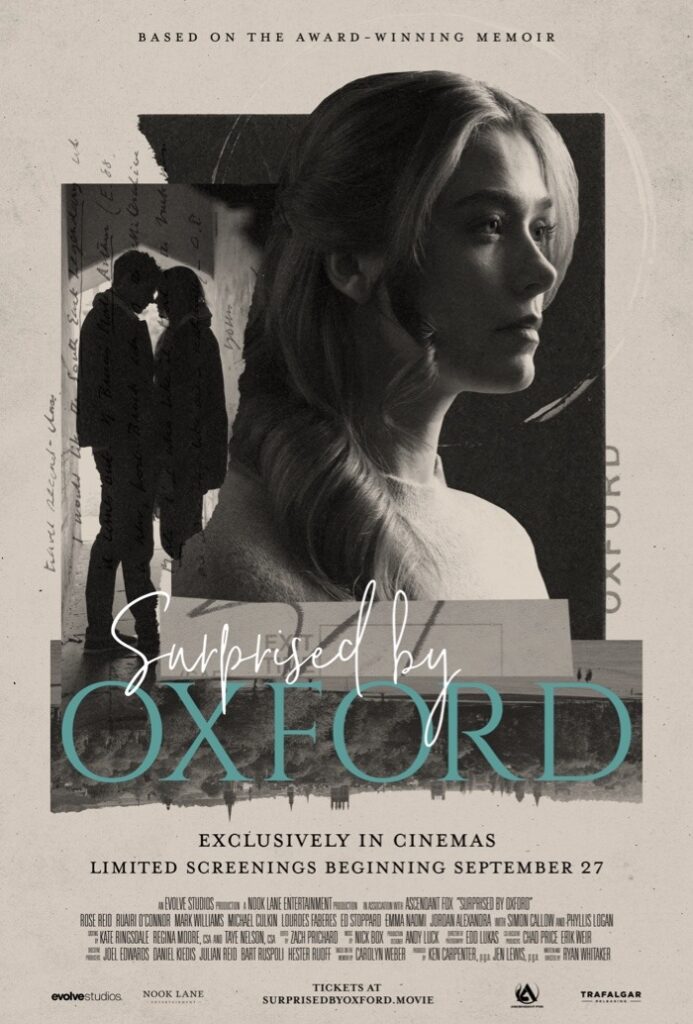 Carolyn, congratulations on the forthcoming launch of Surprised by Oxford. Please briefly introduce yourself to our community.
CARO: Thank you, Lisa. I am excited and grateful to be promoting this beautiful film! I am a literature professor, a wife, a mom, and a Christian. I teach at New College Franklin in Franklin, Tennnessee, and originally harken from Canada. We recently moved to the Nashville area and love the vibrant creative community here. I enjoy discussing the intersection of faith and literature, and the relevance of faith to our everyday lives.
Could you tell us a bit about the journey of having your memoir Surprised by Oxford adapted for film? Is this something you could have anticipated when you penned the book?
CARO: Several years ago now, Ryan Whitaker approached me about the possibility of adapting my memoir, Surprised by Oxford, into a film. The book had received several awards, and while I never anticipated writing a memoir, I had wanted to share my faith story with others, especially from all walks of life. Although I was hesitant at first, I was impressed by Ryan's vision and integrity for the project, along with his gentle spirit and great talent. I have appreciated his work, alongside the Evolve studio team and fellow director Ken Carpenter.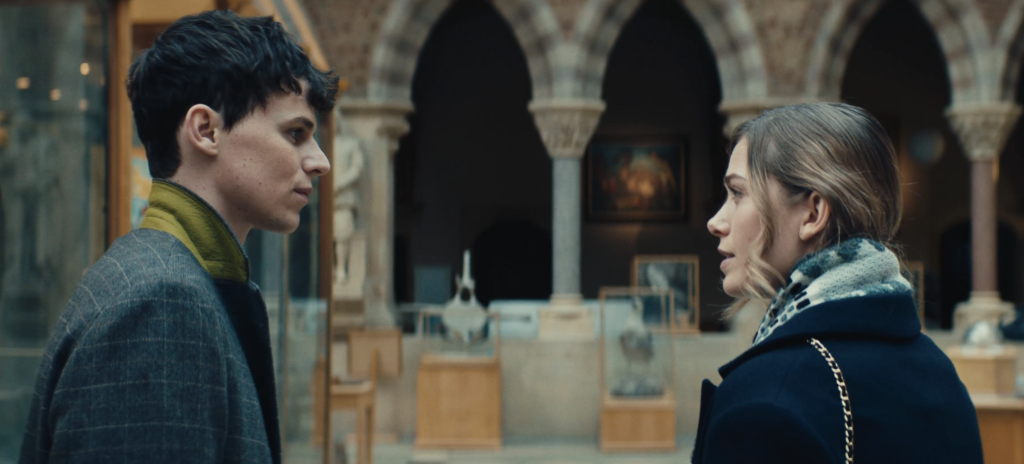 The cast is incredible! What was it like to see Rose Reid portray you as Caro? How was it to work with the incredible Phyllis Logan?
CARO: The cast IS incredible! I have long loved the British acting tradition, and so it was a great honor indeed to have so many talented actors on board with this project. Phyllis Logan is delightful. She is the Real Thing. A very kind and caring person, humble despite being wildly talented. I appreciated the wit and gifts of Michael Culkin and Mark Williams. Rose Reid is incredibly talented – she has this nuanced way of expressing one's inner life so that it becomes enchantingly apparent – she is very open and moving as an actress. And a wonderful person, period. I couldn't have asked for a better group of actors – they were all astounding!
Please share some words about production and how it felt to see your home at Oxford recreated for this story.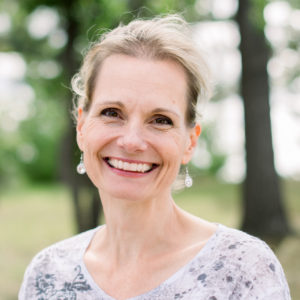 CARO: Oxford is indeed a magical place, and the film team captured this magic and allowed the cinematography to sing for itself. It was beautiful to be back there for our wedding anniversary, too – such a circle of grace to be among the places that meant so much to me personally, and which carry so much meaning across the ages. A place that encourages questioning and deep thought and relationship. Everyone on the production team, from makeup to costuming to directing to acting, worked together with such mutual respect, admiration, and joy. Definitely a foretaste of heaven!
This film definitely delves into your spiritual journey. While no movie ever recreates every detail of one's life, how did the filmmakers capture your spiritual seeking?
CARO: They caught the struggle we all have, I believe, with letting go of the constructions of ourselves in the grasping of something larger, greater, and far more enduring. We all desire to be loved, to be seen, to be known – grace is this gift of being loved beyond our imagining, our deservings and our understanding. I feel the mood of the film, from the lighting, the music, the dialogue, the subtleties of camera shifts and shots, all these nuances convey how multilayered we all are in this shimmering search for what truly matters.
This seems like a perfect film for parents to watch with their older teens and young adults. How do you hope this might be a conduit to deeper conversations about growing in maturity and faith?
CARO: I hope it would encourage people to ask the big questions and to not be afraid to examine their own hearts, including their own stereotypes, dismissals, and fears. Perfect love does indeed drive out fear. There is no question too big for God. There is no question too little, either. Everything has the power to draw us to the really Real, to authentic relationship between ourselves and the maker and lover of our souls.
Are there any additional comments you would like to share?
CARO: I hope when folks leave the theatre, that the film would continue to settle on their heart, rustle in their thoughts, and beckon them toward the questions that lurk behind the busyness or distractions or justifications of their lives. I hope it would be a gentle invitation to be disturbed into the peace that ultimately surpasses understanding.
Learn more about Surprised by Oxford: