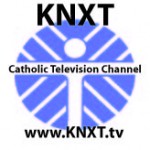 Lisa served as the host of "Catholic Mom", a short format television segment presented daily on KNXT-TV and "Making the Grade", a thirty-minute program on education. Lisa was a member of the Board of Directors for KNXT-TV. Additionally, Lisa has appeared on CNN, EWTN, CatholicTV, Catholic Faith Network, and other Catholic programming. Lisa's YouTube Video Resources may be viewed on her YouTube Channel.
To contact Lisa for a television appearance email lisahendey@gmail.com.
Recent Television Appearances:
Catholic Faith Network "CFN Live":
CFN Live – September 21, 2020 from Catholic Faith Network on Vimeo – see Lisa at minute 51.
EWTN "The World Over":
EWTN "Bookmark":
Courtesy of EWTN Global Network
Video: Courtesy of EWTN
CatholicTV "The Lens":
CatholicTV "This Is The Day":
CatholicTV "The Gist":
KNXT On the Spot:
Making the Grade:
Lisa hosted "Making the Grade" on KNXT-TV in the Diocese of Fresno. The program focused on Catholic education trends and topics. Along with hosting the show, Lisa booked all guests and was responsible for script-writing and production.
Lisa's appearance on "This is the Day" (11/18/14):
Lisa's appearance on "Forum for a Better Understanding":
Lisa's recent appearance on Currents – NET New York TV – January 28, 2010:
(coverage of Lisa's book begins at 10:30 in video)
Lisa's recent appearance on Currents – NET New York TV – June 17, 2010:
(Coverage of Lisa's "Moms Night Out" event at the Pauline Book and Media Center in Manhattan)