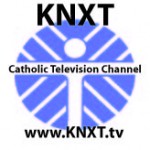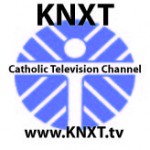 Lisa is the host of "Catholic Mom", a short format television segment presented daily on KNXT-TV and "Making the Grade", a thirty-minute program on education. Lisa is a member of the Board of Directors for KNXT-TV. Additionally, Lisa has appeared on CNN, EWTN, Yesterday, Today and Tomorrow, This is the Day, Currents and other Catholic programming. Lisa's YouTube Video Resources may be viewed on the CatholicMom YouTube Channel.
To contact Lisa for a television appearance email lisahendey@gmail.com.
Recent Television Appearances:
EWTN "The World Over":
EWTN "Bookmark":
Courtesy of EWTN Global Network
Video: Courtesy of EWTN
CatholicTV "The Lens":
CatholicTV "This Is The Day":
CatholicTV "The Gist":
KNXT On the Spot:
Making the Grade:
Lisa hosted "Making the Grade" on KNXT-TV in the Diocese of Fresno. The program focused on Catholic education trends and topics. Along with hosting the show, Lisa booked all guests and was responsible for script-writing and production.
Lisa's appearance on "This is the Day" (11/18/14):
Lisa's appearance on "Forum for a Better Understanding":
Lisa's recent appearance on Currents – NET New York TV – January 28, 2010:
(coverage of Lisa's book begins at 10:30 in video)
Lisa's recent appearance on Currents – NET New York TV – June 17, 2010:
(Coverage of Lisa's "Moms Night Out" event at the Pauline Book and Media Center in Manhattan)