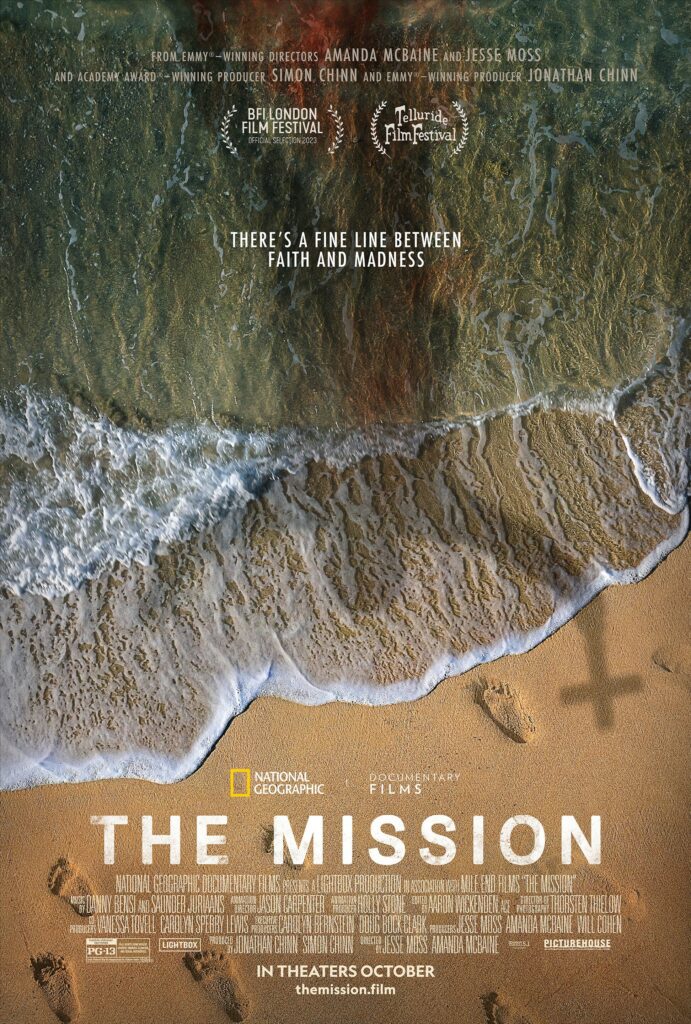 New in theaters from award-winning Directors Jesse Moss and Amanda McBaine, The Mission is a complex documentary from National Geographic Documentary Films. It follows the life and death of American missionary John A. Chau who died at the age of 26 attempting to deliver missionary teachings to the Sentinelese, an indigenous people living in voluntary isolation. This film is not for everyone. The themes it takes on and the story it tells can and have been viewed from many varying perspectives. Having not previously heard the story of Chau's mission to carry the Gospel to the people of North Sentinel Island, I found The Mission equally thought-provoking and profoundly troubling.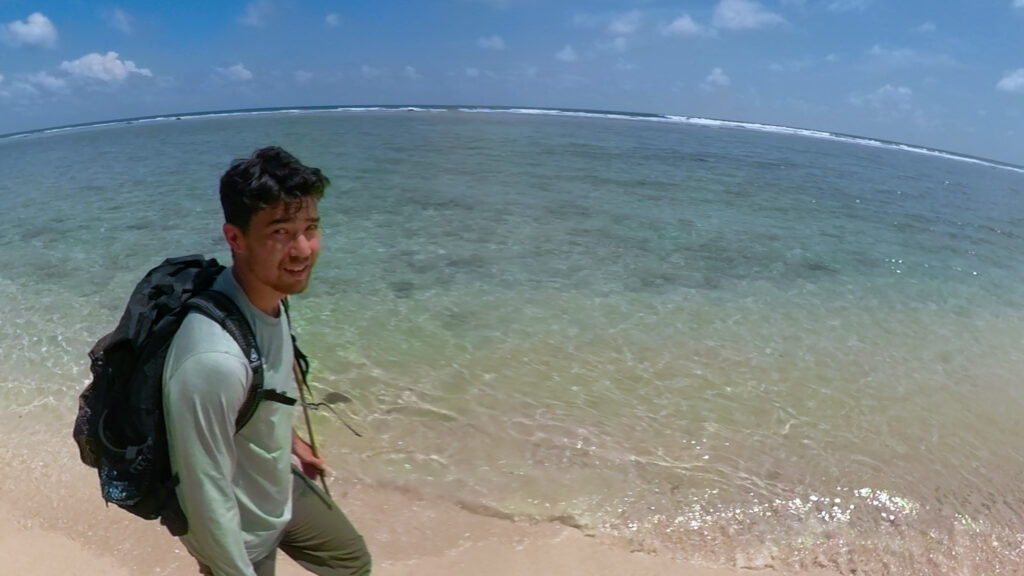 Synopsis:
In 2018, a shocking event made headlines around the world: a young American missionary, John Chau, was killed by arrows while attempting to contact one of the world's most isolated Indigenous peoples on remote North Sentinel Island. From Emmy?-winning directors Amanda McBaine and Jesse Moss ("Boys State") with Oscar?-winning producer Simon Chinn and Emmy-winning producer Jonathan Chinn of Lightbox, comes National Geographic Documentary Films' THE MISSION, which uncovers the gripping story beyond the headlines. Through exclusive interviews and with unprecedented access to Chau's secret plans, personal diaries, and video archives, THE MISSION examines the mythology of exploration that inspired him, the evangelical community that supported his quest, and reveals his own father's heartbreak as Chau's youthful thirst for adventure became a fatal obsession.

Source: National Geographic Documentary Films
As can best be done in the documentary genre, The Mission paints one story with a variety of brushes. Much of the narrative here is directly taken from John Chau's personal diaries as well as his father's writings, both of which were released by Chau's family after his death. Evocative animations complement Chau's personal photos and videos. As a young man living during the age of social media, John left behind not only his written journals but also social media platforms that still remain intact. In many ways, this film allows us to hear his personal history and spiritual motivations.
At the heart of The Mission is the question of whether or not evangelical missionary activity in remote areas of the world where outsiders are internationally unwelcomed is ethical. Clearly, John Chau was carrying his message to a region where such initiatives were not only unwanted but were also illegal. The filmmakers offer a balanced look, allowing us to hear not only from Chau and his father but also from friends and supporters of his mission. As a counterpoint, we hear from other voices such as Dan Everett, a Professor of Linguistics and former missionary, who shares his own past missionary travels and his personal loss of faith.
I want to be careful not to tell others how I believe they should feel about this film. But watching The Mission did cause me to look closely at how I communicate my own personal beliefs. I also spent a good deal of time pondering the travels I have been blessed to experience in other parts of the world. My hope at this point in my life, after sixty years as a Catholic, is that I will spend more time listening to others than speaking. I also pray that when I travel, I do so with a deepening desire to learn from those I am meeting in new places that outweighs any sense that I might be there to teach them something. I fervently hope that my actions paint a picture of what I hold most dear. I also hope that my heart is wide open enough to know that God speaks in many ways, most of which are as yet new to me.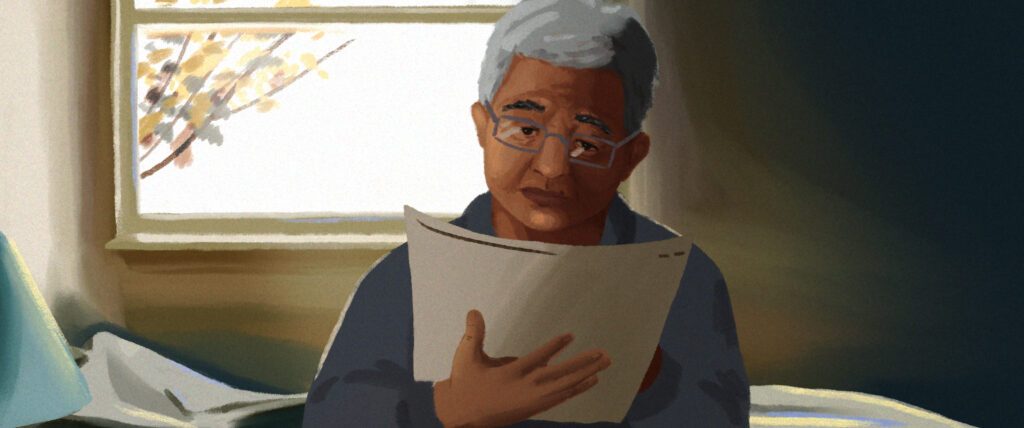 One aspect of The Mission that broke my heart was the voice of John Chau's father, Patrick Chau (portrayed by a voice actor in the documentary). In retrospect, Patrick seems to hold himself responsible for John's mission and his demise. I can only imagine the depth of sorrow he and John's mother Lynda must bear on a daily basis. Watching the film made me think of and pray for them. I don't know if the Chaus participated in or approved of the documentary. But I believe their courage in allowing John's story to be better known through the release of his personal writings and Patrick's is impactful for parents like me.
Opening in theaters this week, The Mission is rated PG-13 for full nudity, some violent content, thematic elements and sexual references.