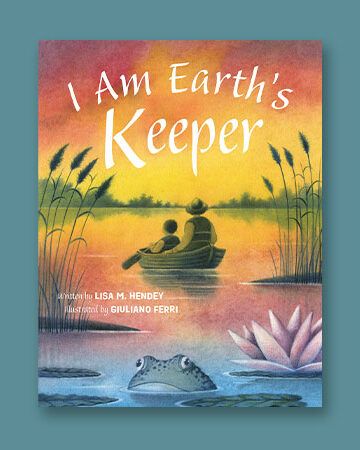 NEW
17.99
Publisher:

Paraclete Press

Available in:

Hardback

ISBN:

978-1640607811
Amazon
Paraclete Press
Barnes and Noble
Available for pre-order now!
Embark on a whimsical journey to encounter and protect the majesty of Earth. With rhyming prose and a call to simple but impactful action, this book invites young readers to serve as caretakers for the natural world around them.
Combining prose by bestselling author Lisa M. Hendey and artwork by award-winning Italian illustrator Giuliano Ferri, I Am Earth's Keeper takes inspiration from Francis of Assisi's masterpiece, the Canticle of Brother Sun and Sister Moon. Penned from the perspective of a child, this book sparks the imagination of young readers to connect more deeply with God's creation and develop an ever-deepening sense of commitment to living in solidarity with nature.
Crafted uniquely for children ages 2 – 8, I Am Earth's Keeper offers:
A high-quality, artistic hardcover with masterful illustrations
An empowering message that children are ready to act as stewards of the natural world
Tools for families and classrooms to undertake conservation as a way of life
A powerful reminder to see and interact with the earth and natural creation daily
Related