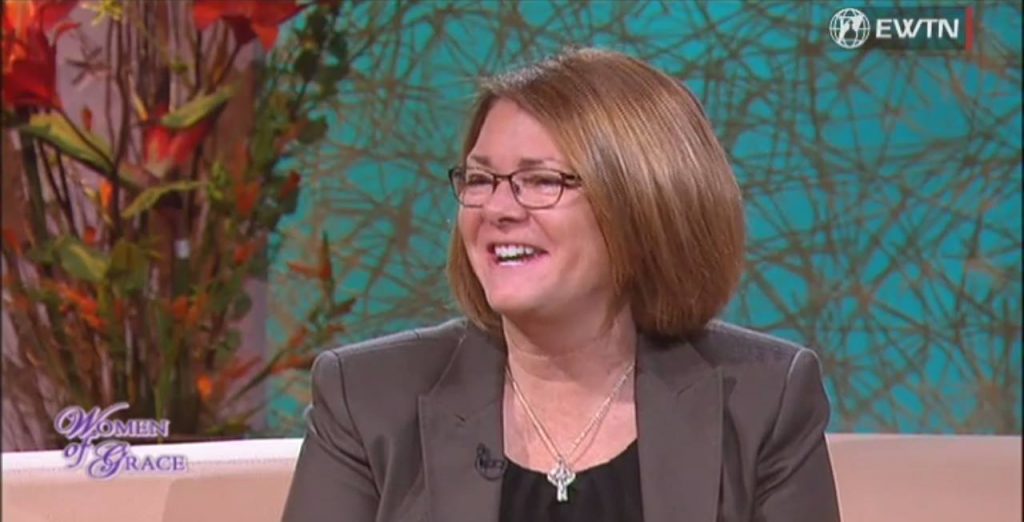 Life has been so full of non-stop action these past few months that I'm just finding time to share my impressions of a long-held dream: the chance to appear on EWTN's "Women of Grace" with its amazing host, Johnnette Benkovic.
For years, I have enjoyed Johnnette's work in radio and television and savored her books. Any woman who toils in the vineyard of Catholic ministry likely shares my desire… not only to be interviewed by Johnnette, but more especially to call her "friend". Her show is so aptly named (and I don't say that as one who dares to call herself a "woman of grace"). Johnnette is equal parts faithful and friendly. She's as inspirational as she is informational. And her humility is thoroughly matched by her humor.
My "turn" came in early May. Gratefully, all five episodes are archived on the Women of Grace website and can be viewed via the following links. I'd like to personally thank Johnnette for her gracious support for my body of work and for making one of my life dreams come true!
Watch Lisa and Johnnette on Women of Grace: