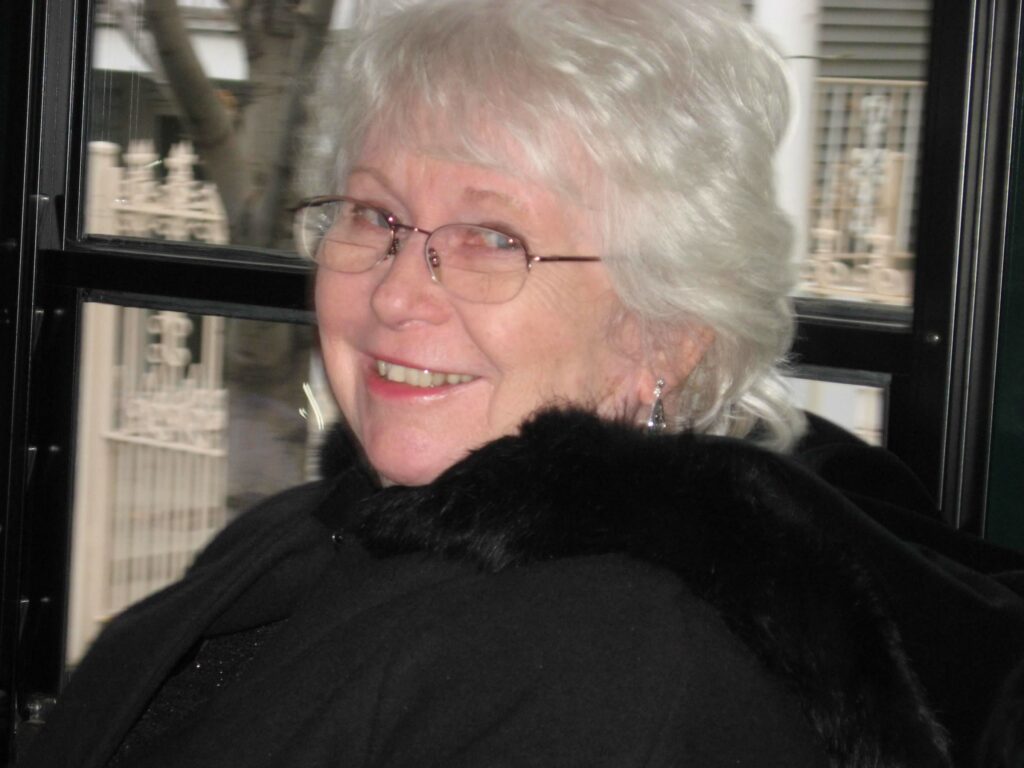 For many friends with whom I'm connected on social media, the news of my mother Anne's passing on April 29 is not new "news". Although on a limited basis because I don't have words to properly describe the cavalcade of emotions I'm feeling, I have been sharing a bit.
I'd thought that by now, I would have the wherewithal to write an eloquent tribute to Mom. That would be the post that would break my silence here at the blog, a worthy summation of the amazing woman who was Anne. But it turns out I don't have the words. Thankfully, my sister Erin does, so you can get to know more about Mom at the beautiful obituary that Erin wrote.
Yesterday was the day I circled on my calendar and told myself "Back to work. It's time."
Saying that and feeling it are two separate things. I can (and have) written to do lists (topped by sending thank you notes, which are overdue). But somehow, I can't summon the energy to do the lists.
This slogginess I'm feeling (not a word, but I've coined it because I can't find a better one) is grief, but also other things. Mom's long, painful, ugly journey with Parkinson's disease and related mental health battles meant that her death did not catch us by surprise. For months, counseled by many wonderful men and women of faith, I prayed for Mom's happy death to come at the moment when God decided it was time.
Many nights, separated from her by a few thousand miles as she slept in her Covid-locked-down skilled nursing facility, her body shedding weight and twisting in on itself with atrophy, I spoke words to Mom in the middle of the night. I told her about my days. I apologized that she was alone at a moment when I wanted nothing more than to hold her hand and wipe her brow. I expressed to her how we were trying to care for Daddy, even as he faced his own set of challenges. I asked her advice. I confessed to her that I was mad at God (and some other people too). I told her about my soon-to-be granddaughter and expressed to her I wanted to be just as good a grandmother as she was.
And I told her, lots of times, that it was ok for her to go when she was ready.
That day came, April 29, the day we celebrate my husband's and nephew's birthdays. I was blessed to be with family at Mom's side in the days leading up to her passing. I shared a bit of that moment on Facebook a few days ago and can't really summon the emotional fortitude to write about it again here yet. Since the day Mom went to heaven (and yes, I know theology around that but firmly believe that Mom's purgatory was served in that SNF bed), we celebrated her life with a beautiful funeral liturgy and gathered with family and friends to remember her legacy.
And now I am back home, kicking around in the office I really never properly unpacked since we moved into our new house in November. I spent the last several months with Daddy here, so lots of time was spent seeing to his needs. I haven't done much of any "work" since then. He is now with my wonderful sister for a while and I have a few months before officially becoming a grandmother. New opportunities are presenting themselves, each a blessing and a continual reminder to give praise to God who opens every door despite my fears and self doubt.
I'm sure that my writing here will occasionally include references to grief, to caregiving, and to other familial topics. But for now I'm inclined not to write on those things. The feelings for me are too new and too big. I need to sit quietly with them for a spell and allow the Creator to work in my soul for a while. So on those things, after this post, I will perhaps stay mum for a bit.
But I want to jump back into the kind of writing I love most these days: good news about fun projects, movies, and great things that other folks are doing. It felt sort of weird to do that without first letting you know where I've been and what's been happening while the blog was silent. I have some decisions to make too: what to write next, whether to pick my podcast back up, and a super special project I hope to share soon. I hope you'll stick around for those things and that if you have ideas or comments on things you'd like to see here that you'll pass those along as well.
To those who have passed along prayers and support, thank you. Your words truly help.