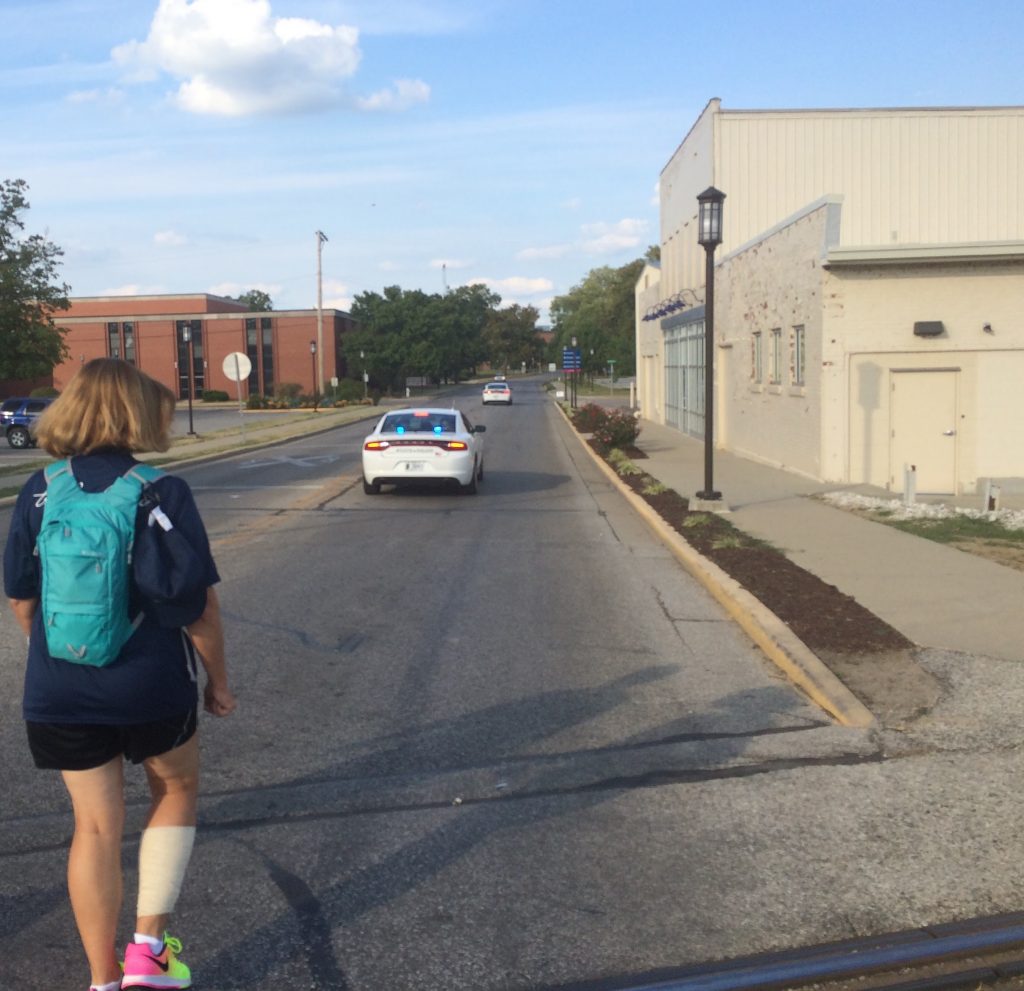 I'm at my desk this week. Being "home" is the best feeling in the world these days. So much of life feels ungrounded and unstable. I can't really point to the reasons for those feelings effectively. But my hunch is that they surround me because one of my life's greatest stabilizing forces, my mother, is in such a period of transition. I miss our near-daily chats. I miss her omnipresent advice, and her unwavering support. I miss her gentle redirections and her prodding that always challenged me to try more diligently.
I miss Mom.
Missing Mom is somewhat odd because she is very much still a presence in my life. But Mom's transition to a special memory care facility means that I can't speak with her regularly when I am home. I'll be with her very soon in person. That will be amazing and wonderful but will come with a whole new set of challenges.
Pondering the difference between wandering and walking, and choosing to walk with purpose. Where will God take you on your walk today? Will you choose to walk with purpose?
Click To Tweet
So why do I bring this up these feelings today? I share them because today's scriptures hit me squarely between the eyes and pointed out to me my own restlessness. I tend to look for themes in the liturgy of the word, nuggets of hope and encouragement that serve as my "marching orders" at the start of the day. Often, in my lectio divina time, I will ponder a word and pen it in my journal, coming back to it throughout the day.
Today's word was "walk".
"Walk" is a word I seek frequently in scripture. In fact, "walk" was my word for the entire year of 2017. If you pay close attention, you'll find quite a lot of walking in the Bible.
Today, the Word was full of walks:
The Lord, saying to Abram in Genesis 13, "Set forth and walk about in the land, through its length and breadth, for to you I will give it."
Psalm 15 reminding us of the things we can do so as not to be disturbed, "He who walks blamelessly and does justice; who thinks the truth in his heart and slanders not with his tongue."
And even Jesus, although not using the precise word "walk" in Matthew 7: "Enter through the narrow gate; for the gate is wide and the road broad that leads to destruction, and those who enter through it are many. How narrow the gate and constricted the road that leads to life. And those who find it are few."
I have a walk planned for later today, waiting for me as a sort of reward after I cross some productive things off of my list. At the end of that walk, I will have time with a friend over a good cup of coffee and some enjoyable conversation. And then I'll walk again, into the evening routine that bonds me to Greg and to our little slice of this big place home.
Even with that walk planned, I can't shake the sense of restlessness and disorder that has surrounded me lately. I don't mind being "adrift". I am often most content when life is pulling me in many different directions. But I do mind feeling blocked, disorganized and doubtful of my purpose. And that's where I am mentally today, and where I've seemingly been for most of the month of June.
Sometimes, looking at a problem square in the face, naming it, and determining to overcome it works well to help me shake off a slump. So that's where I am today, and why I'm writing this down for the world (or at least the slice of the world that reads this tiny blog) to see.
God has given me a purpose and the gift of time and talents to serve that purpose. Wandering for enjoyment, enrichment, thoughtfulness, and appreciation is not wrong. Indeed wandering is–in its own way–a pathway to the Divine. But wandering as if lost or to avoid a destination is not helpful, especially when the wanderer knows she is simply drifting along, avoiding the next bend in the road.
Today, I will choose to walk.
For reflection and comment: How do you reposition your walk when you find yourself wandering? What helps you get back on track?