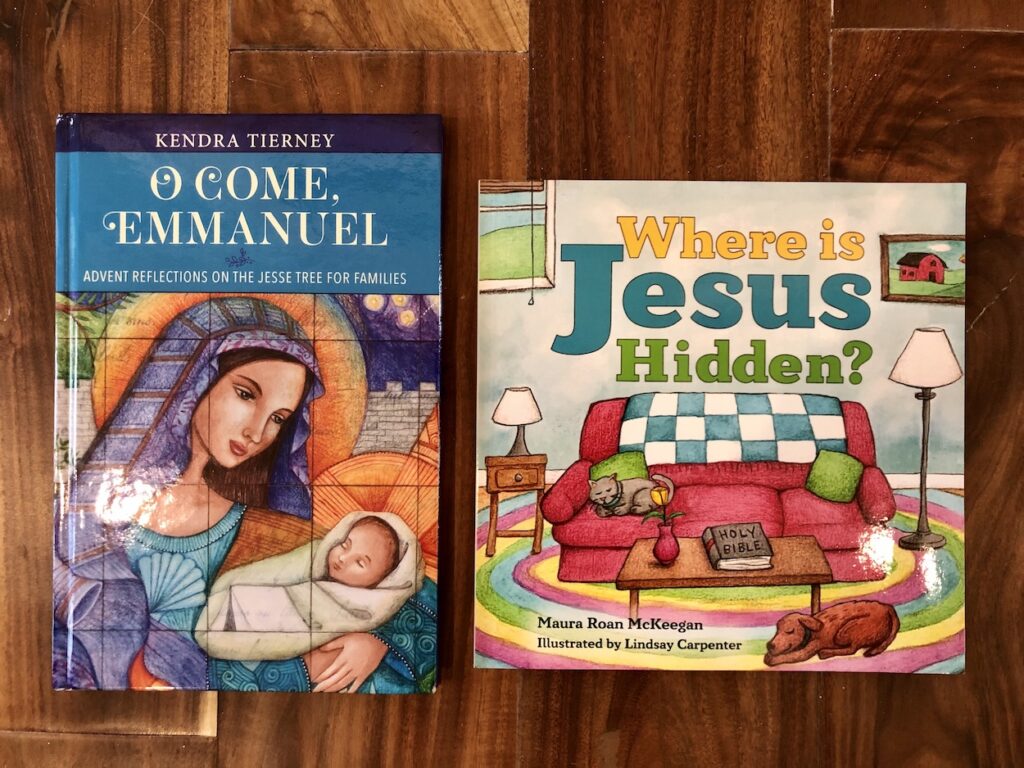 Initially, I need to apologize for not being able to share the first of today's book recommendations on a timely basis. Due to circumstances in our family, my work schedule has been sporadic at best for the past few months. This being said, I still want to strongly recommend both of these titles from the St. Paul Center as wonderful additions to your family library. Since we are really only just beginning our liturgical celebration of the Christmas season, both are timely gifts for your little ones.
While primarily designed as Jesse Tree devotional to be used during the Advent season, beloved author Kendra Tierney's book can really be used any time of the year to meditate upon the whole story of Christmas, commencing with God's creation of the world. Each day's entry contains a scripture passage, a family-friendly reflection and a short prayer to share with your loved ones. Stunning illustrations by Peggy Pilapil-Lasa make this hardcover book something you'll want to enjoy all year long. I'd recommend purchasing now so that you'll be all set for next Advent, but not waiting until then to share it as a family.
With the Christmas season just getting started in our homes, @LisaHendey shares two new children's books from @SaintPaulCenter to enjoy with your family.
Click To Tweet
Where is Jesus Hidden? by Maura Roan McKeegan, illustrated by Lindsay Carpenter
Where is Jesus Hidden? is the type of book I loved sharing with my boys when they were little. The book opens with the reminder that although Jesus had human features just like us, sometimes he is hidden in surprising places where we can spot him if we open our hearts to help our eyes. McKeegan's words and Carpenter's delightful illustrations invite children to find scriptural clues to spot Jesus, who is truly never far from us. This isn't a "Christmas" book, but taking time so close after our celebration of the Nativity of Jesus Christ to "find" God in all places and times is a perfect way to underscore what we have just proclaimed at Mass and in our homes.
Find both books and others for your children at St. Paul Center.
With the Christmas season unfolding before us as we stay close to home, now is the perfect time for books like these that offer us both special family moments and a reminder of the reasons we celebrate. Enjoy!
A question for you: Does your family have a special book that you enjoy during the Christmas season?