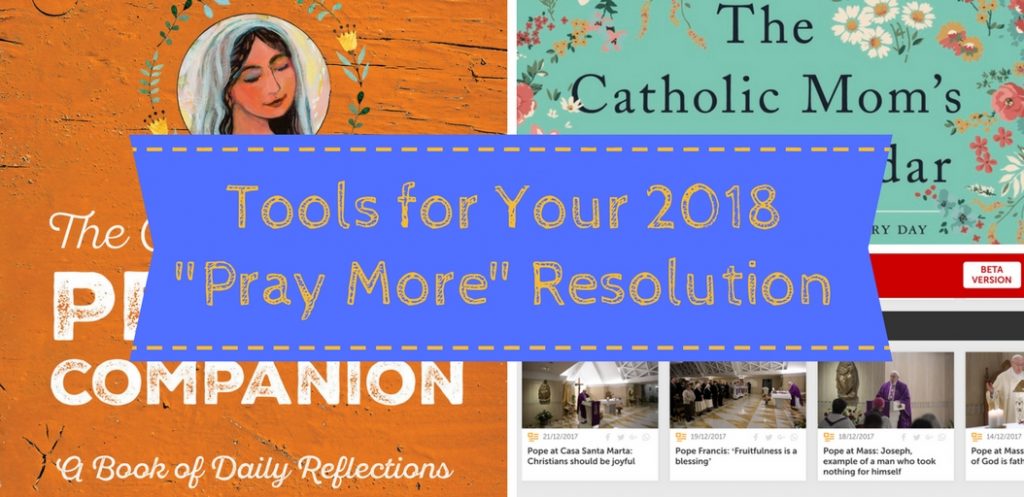 If you're like me, it's likely you will spend at least an hour or two over the next few days looking back in recollection over 2017 and planning ahead for the New Year. We "resolution makers" are taught to make "SMART" goals that can be easily tracked over time.
In recent years, I've found "Pray More" (or some more eloquent version of same) penned near the top of my resolution list. I'm blessed that my life circumstances these days offer me more time to commit to daily spiritual reading and reflection, but this resolution will again top my list for 2018. Why? Can we ever have enough time with our Creator?
Check out the tools I enjoy using if #PrayMore is one of your #NewYearsResolutions for 2018
Click To Tweet
Today, I wanted to share three tools that have personally helped me to be more "disciplined" in my prayer time. To be honest, they may feel a bit self-serving since I've been integrally involved in two of them. But I use all three regularly for a reason – they are concise, impactful and designed to acknowledge a busy lifestyle, but also a heart that longs to be one with God.
(Disclaimers: Two of these titles have the word "Mom" in them, but I have plenty of friends who pray with them that are NOT moms. The links here are affiliate links and I earn a small commission on any purchases.)
#1: The Catholic Mom's Desk Calendar: One-Minute Prayers for Every Day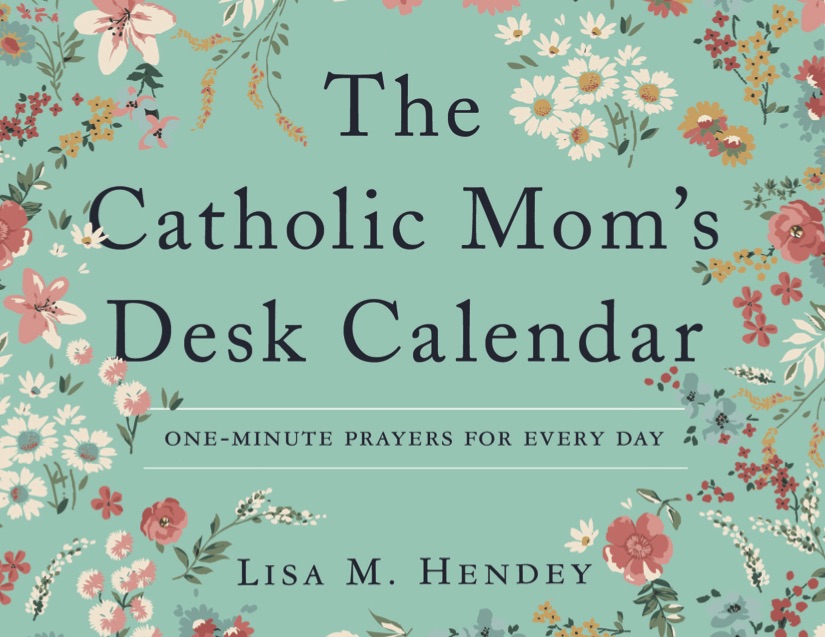 When I took on the project to write this "page a day" perpetual calendar, I thought, "How hard can it be?" The formula is simple: the date, the liturgical feast if one is being celebrated, a brief quote from scripture, a saint, the catechism, or Church teaching, and a brief personal prayer. I keep mine next to my toothbrush and look at it multiple times per day. Even though it is very brief, I find myself coming back to the theme of the day many times over the course of the day. Find a few reviews of this calendar here and order it here.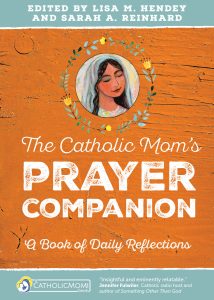 #2 The Catholic Mom's Prayer Companion: A Book of Daily Reflections
This book of daily devotions is far easier for me to "promote" because I share author credit with 80 co-authors. Awarded First Place by the Catholic Press Association when it was released in 2016, this book of 300 words per day reflections has something for everyone, because we designed it to reflect the many voices of the faithful. Each reflection includes a quote, a concise yet thought-provoking essay, and reflection questions to ponder in prayer or journaling. This is a gift that keeps on giving, as you find yourself surrounded by a community of souls who journey with you through the busyness of everyday family life. Order the book here.
#3 Pray the Gospel
This really should be number one, because a daily dose of scripture has been the greatest single blessing for my prayer life in 2017. I currently combine a few resources to be in the Word each day:
I'd love to hear from you what your personal and spiritual resolutions are for the New Year, and how you're planning to achieve those "SMART" goals in 2018. Please share your tips and ideas in the combox or drop me an email. Blessings!