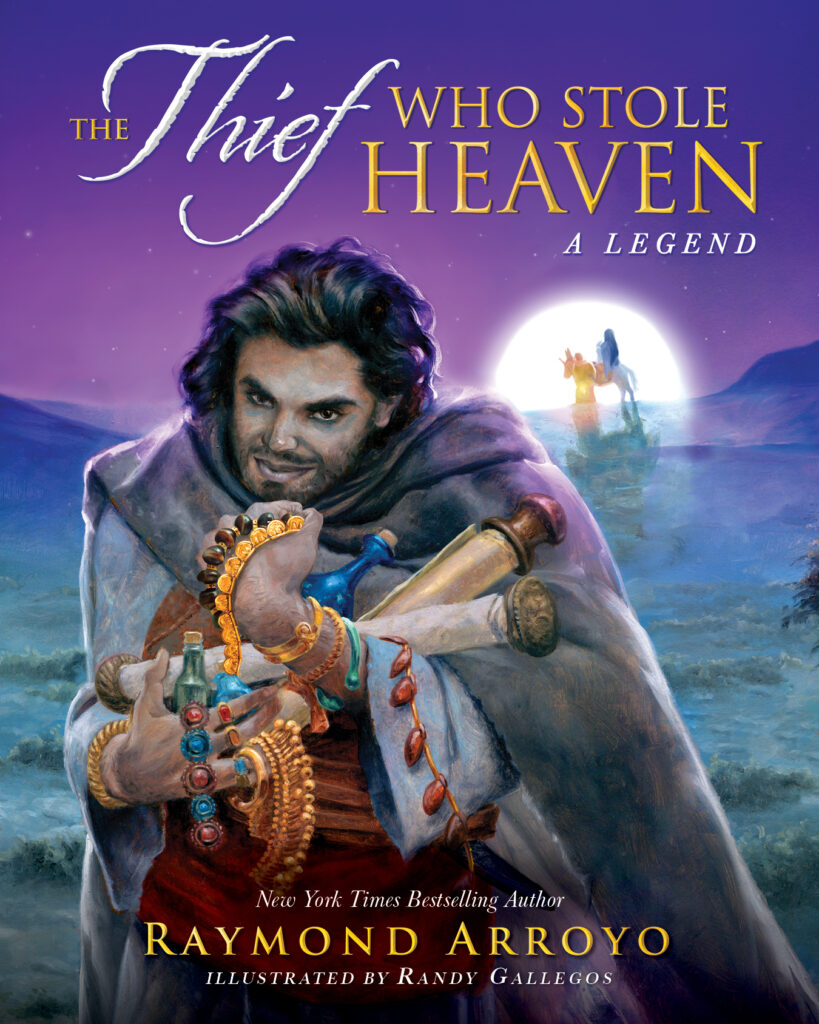 New for this Lenten season in full-color hardcover is The Thief Who Stole Heaven, the second in a new "Legend" series from Sophia Institute Press. Written by author Raymond Arroyo, whose inaugural "Legend" book The Spider Who Saved Christmas hit the New York Times bestseller list before Christmas, the book features lavish illustrations by Randy Gallegos.
Synopsis:
Raymond Arroyo provides readers with a cinematic, adventurous holiday story based on ancient legends filled with deeper themes. The Thief Who Stole Heaven introduces audiences to the largely hidden character of The Good Thief. Bridging the gap between Christmas and Easter, this unique story brings to life a compelling redemption story that is destined to be treasured and revisited year after year.

Source: Sophia Institute Press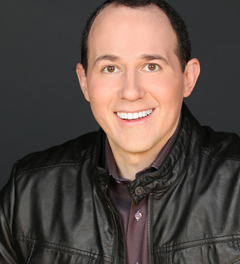 In an author's note following the main text of the book, Raymond Arroyo shares his inspiration for the creation of the story he shares, citing works by Blessed Anne Catherine Emmerich, early Church Fathers, and St. Augustine as sources of legendary narratives about Dismas, the "Good Thief" who is briefly mentioned in Luke's gospel.
Arroyo's work here is an interesting continuation of the trend of art which has been inspired by sacred scripture. While obviously not literal in its retelling of an account mentioned in the gospel connected to Christ's crucifixion, this story invites us to ponder what might have transpired in Dismas' journey that would cause his personal conversion so late in life. More deeply, Raymond Arroyo uses children's literature to speak to the virtue of mercy and the capacity for our hearts to change when mercy is extended. Timed to coincide with the season of Lent, Arroyo's story might be used in homes, classrooms and parishes to open a conversation about God's unconditional love and our universal calling to extend that love to the world around us.
Check out @LisaHendey's early look at The Thief Who Stole Heaven by @RaymondArroyo, releasing March 9 from @SophiaPress
Click To Tweet
While The Thief Who Stole Heaven is a children's book, this is a story that parents will want to read themselves and pray over before sharing with young ones. The book includes some imagery that may be frightening for sensitive young minds, including robbery, killing, and the torture of a kitten. The reading level for the book is listed as appropriate for six to twelve-year-olds. But as is the case with any children's work, a broad audience will benefit from Arroyo's invitation to extend and be open to receiving God's mercy in our lives.
Releasing March 9, 2021, The Thief Who Stole Heaven is currently available for pre-order on Amazon.