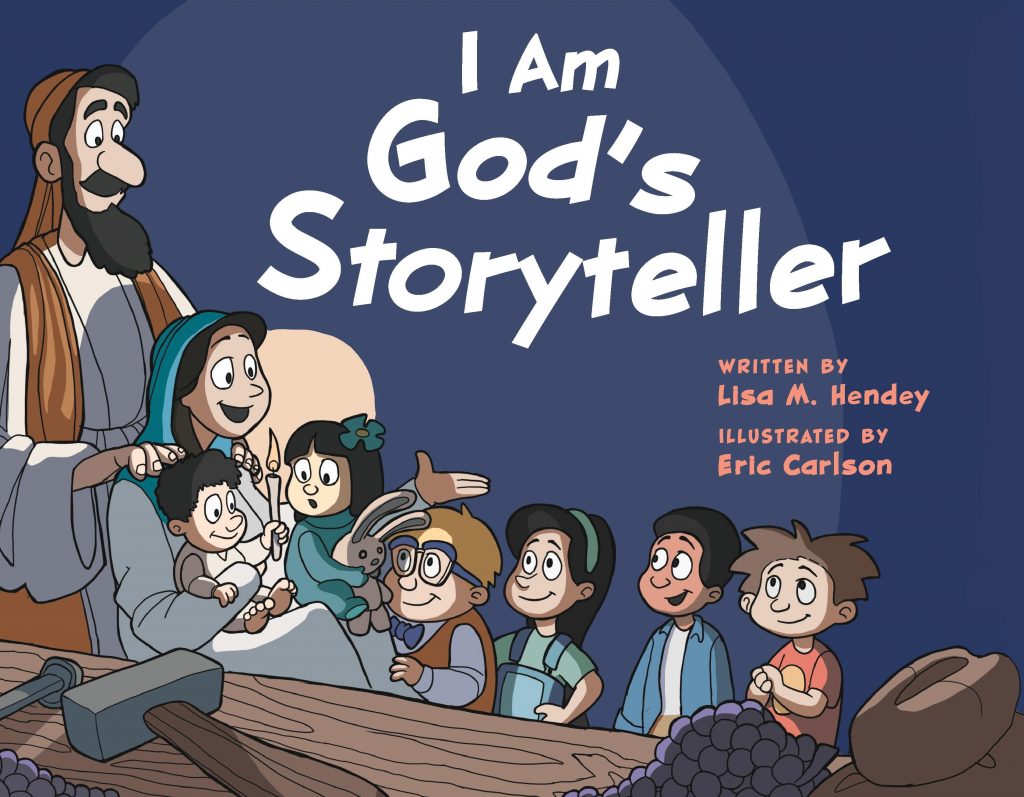 I absolutely LOVE Pope Francis' message for World Communications Day which relates to the importance of Storytelling. Last year, I wrote a little book called "I Am God's Storyteller" which offers this message for children. Our goal with this book was to equip children to share the greatest story of all, the story of God's love for us.
In his message, Pope Francis shares:
I want to dedicate this year's Message to the theme of storytelling, because I believe that in order not to get lost we need to breathe the truth of good stories: stories that build, not destroy; stories that help to find the roots and strength to move forward together. In the confusion of the voices and messages that surround us, we need a human narrative, which talks to us about us and the beauty that lives there. A narration that knows how to look at the world and events with tenderness; that tells our being part of a living fabric; that reveals the intertwining of the threads with which we are connected to each other.
New World Communications Day message from @Pontifex looks at the power of #storytelling #WorldCommunications Day #IAmGodsStoryteller
Click To Tweet
In our family growing up, we discovered faith and love for one another and the world around us through the gift of story. Daddy was an artful storyteller who made up individual stories for us and loved asking "quiz questions" after church. We learned our faith in traditional ways as well, but the most powerful lessons for me always came in the form of stories. Pouring over our children's bible, acting out the Nativity in our annual "Christmas play" or retelling what we had heard at Mass provided a way to live and breathe the stories of God's place in our lives.
I believe in the power of story to lift us up, to inspire us, and to send us out into our world that really needs the gifts that each of us has to share. I'm delighted that Pope Francis is emphasizing the power of story. In his message, he writes, "Sacred Scripture is a story of stories…. From the beginning, it shows us a God who is creator and at the same time narrator."
We are each a part of that "story of stories". We each pass along and become parts of the story in our own way, according to our own gifts. The story unfolds around us, inviting us to fully engage in all of life's twists and turns. Sometimes the story is fun and delightful. Sometimes it takes dark turns and frightening twists. Often, it is surprising, a cliff hanger. Each day, we wake up, play our role, and create the next part of the story. The common theme–and one we perhaps too often forget–is that we do not walk this journey alone.
How has storytelling fed, inspired, or educated you? How do you share your stories with others?