Today, I continue my ongoing series of conversations with awesome storytellers creating fantastic projects as I'm joined by Katie Miller, Communications Manager for Sight & Sound Theatres®. Prior to the pandemic, I had the amazing opportunity to see JESUS live onstage in Lancaster, Pennsylvania. The memory of that night implanted a love for Sight & Sound's work in my heart. I'm delighted to share a new way that we can all experience these brilliant productions from the comfort of our own homes! LMH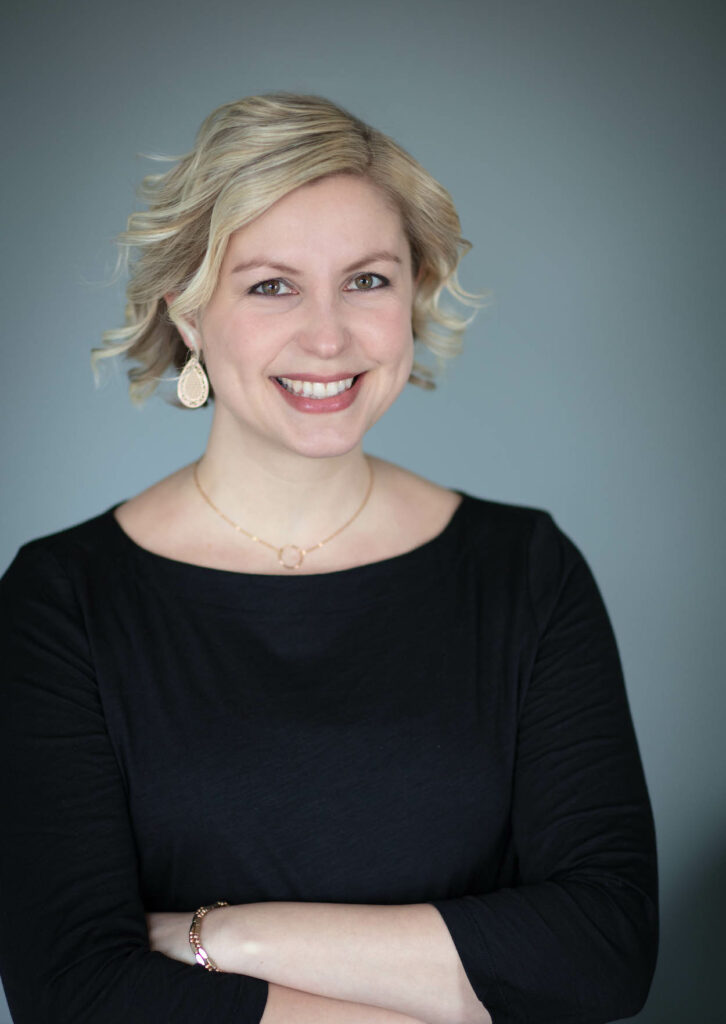 Katie, it's great to reconnect! Please offer an update on how things are going for you personally and for Sight & Sound in this challenging time of the pandemic.
It's been quite a season! Last year our two locations were closed through mid-summer. Thankfully we have the gift of space and were able to re-open to significantly reduced audience sizes. It was quite a challenge to remain open while constantly adapting to shifting government guidelines, but our teams walked through the challenging season with such grace. We are thrilled to be open again in both Lancaster and Branson for our 2021 season. Our capacity is still limited, and we are still navigating significant financial loss, but God is so faithful and we are hopeful for the future!
For someone who has never experienced a Sight & Sound show before, how do your productions bring the Bible to life?
Our passion has always been to create opportunities where people can come together to experience and engage with the Bible in a spectacular way. It takes nearly 4 years for our productions teams to design and produce a new show for the stage. With state of the art technology, like the largest LED screen in theatrical history, massive sets, a cast of 50 actors, live animals, and stage that quite literally surrounds you, a Sight & Sound show is truly an immersive experience.
Sight & Sound has created ways for people to watch many of your performances from their homes. Can you share how this works?
Last September, as a response to the pandemic and limited capacity we launched a brand new online streaming platform, Sight & Sound TV, and produced our first-ever live broadcast event: QUEEN ESTHER. We know that not everyone can come to visit us in our two locations, so we are bringing the theater to audiences throughout the world!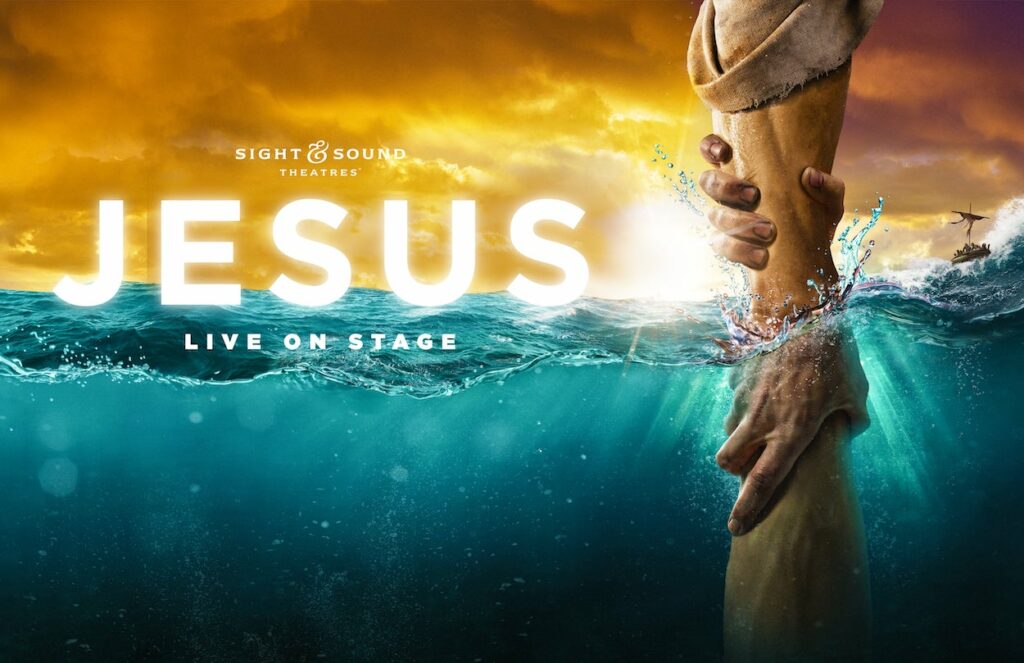 It was such a joy to personally see JESUS live a few years ago. Tell us about how you're bringing the show back to life to celebrate Easter.
JESUS first premiered on the Lancaster stage in 2018. Since the launch of Sight & Sound TV we have been counting down the days until we can share this story with the world at Easter. It's our first-ever live broadcast from our Branson location and we cannot wait!
How is this different from just watching a DVD of the performance?
There is nothing like the experience of watching live theater unfold in real-time. With cameras covering the theater from every angle, including on stage and behind the curtain, audiences will get a front-row seat to every spectacular moment of the show!
Sight & Sound TV: 3 Minutes with Katie Miller @Lisahendey shares the upcoming LIVE performance of the stage hit JESUS and how you can watch it at home this Easter weekend and beyond.
Click To Tweet
What are your hopes for this special Easter live performance of JESUS?
Last year, we had over 100 countries and all 50 states tune in to the QUEEN ESTHER Live broadcast on Sight & Sound TV. In what has been such a challenging season for everyone, the thought of people coming together across the world to celebrate the hope of Easter is incredibly special. Our prayer is that viewers will find renewed hope in the One who came to save us all.
Watch "JESUS – Live" at www.sight-sound.tv
Live Event: Friday, April 2, 7 p.m. Eastern Daylight Time (GMT -4) 
Livestreamed encore showings:

Saturday, April 3, 3 p.m. EDT and 8 p.m. EDT
Sunday, April 4, 3 p.m. EDT and 8 p.m. EDT