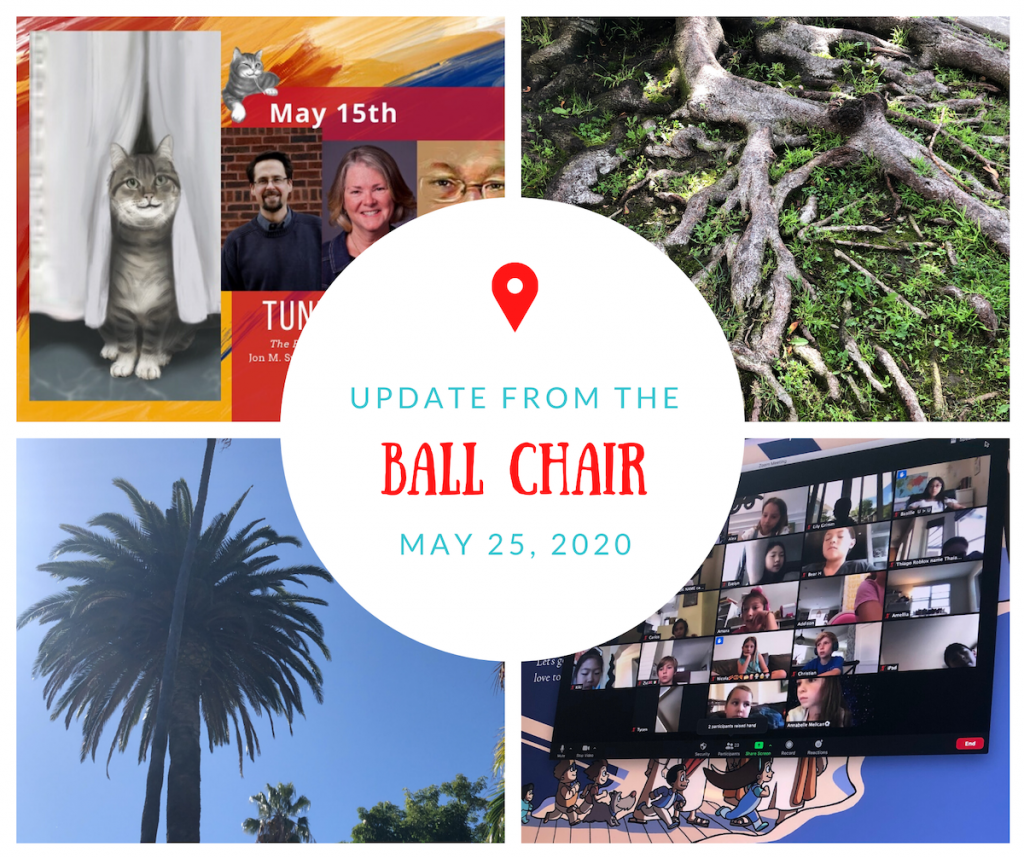 As I type these words, it's Memorial Day and I'm sitting in my back yard listening to birds chirping and the wind blowing through the trees. Overhead, I hear a plane in the distance and the very low hum of traffic on a nearby thoroughfare. Greg is at work in the Emergency Department, so I have a few hours of alone time to look back on the past week.
I've gotten in the habit of glancing back at my calendar for the last seven days to prepare these talking points. After doing that, I've also started to take a closer look at my photos, to thin out those I don't need to keep and to look more closely at what struck me enough to stop and take a picture. I'm noticing a few trends. Since I'm not going anywhere most days, I leave my home for a walk around our neighborhood and perhaps to venture to the market once a week. So most of my pictures are either shots of the oddities I'm unboxing as I endeavor to finally open moving boxes or shots taken on my daily walks.
This past week, I seemed to focus quite a lot on roots in my photos. Our neighborhood was established in the 1930s. Many of the trees I walk under are original to that time. To be honest, I have to carefully watch my step because many of our sidewalks have been literally lifted up by the roots beneath them. At times, Greg and I joke that it feels as though we're hiking! Last week, as I walked, I contemplated those old, old roots. I pondered what they would say to me about the families who'd trodded these streets before me, back when they were saplings. I shed a tear or two as I thought how lonely they perhaps felt as they saw their neighbor trees chopped down for more fashionable greenery. I even whispered to the roots one day how happy they must be to see our neighbors out walking amidst them again when in pre-COVID days we simply drove anonymously past them in our cars. The roots probably think I'm going crazy. Maybe I am!
In this week's #UpdateFromTheBallChair @LisaHendey discusses what it means to feel ROOTED to a home or community. Are you rooted to your home? What helps you feel rooted?
Click To Tweet
In a way, this quarantine time has helped me to feel rooted to the place we've called "home" for three years. I often joke that I've really only lived here for a year and a half because I typically spend half my time on the road. These forced months at home have finally caused me to unpack (yes, after three years I'm still unpacking) and to settle into a rhythm in my own home. For this feeling of rootedness, I am grateful.
Here are some of my personal highlights from the past week:
Read-aloud Ready: Late Tuesday night, I received a DM from an acquaintance on social media inviting me to be a "surprise guest" for her daughter's second-grade class. Blessedly, we were able to quickly organize my Zoom visit with these precious little souls for the next morning. I read my latest picture book I Am God's Storyteller and took their questions about prayer, the saints, and storytelling. If you'd like for me to do something similar for your child's class, please reach out or leave a comment below. And I'm also delighted to offer personalized copies of all of my books!
Speaking of Crisis:  On last week's Lisa Hendey & Friends podcast, I spoke with Josh Holdenried of the Napa Legal Institute about the organization's support for faith-based entities during the crisis and beyond.
Calling all cat fans!: On Friday, I had the joy of helping to host a webinar featuring Jon Sweeney and Roy DeLeon as they discussed their terrific children's series, The Pope's Cat – I'll include the Youtube video below. It was such a fun chat about writing, pets, and the power of story.
EWTN Appearance: This week, I'm blessed to be a guest on EWTN's Bookmark show with host Doug Keck to discuss I Am God's Storyteller. This appearance was filmed last summer, so I don't really remember what I said but it will be fun to look back and see how brown my hair was back then! LOL. Watch the video here.
What They're Saying
(I'm starting a little feature here to share reviews and feedback I'm receiving. I hope this will inspire you to review one of my books, invite me for a virtual visit, or simply to drop me an email if my work has blessed you in some way. I don't offer this to be braggadocious. Your feedback fuels me and inspires me not to give up during these challenging times.)
A review for I Am God's Storyteller (which is on sale for a great price at Amazon this week!):
I am a huge fan of Lisa Hendey so was naturally curious about this book. Wow – what a beautiful encouragement for children that they have the power to use their own gifts and talents to share about God's love. This is something that I have believed for a long time, that we are to use our talents to lead others to Jesus. Lisa does an incredible job of sharing this message with children. The illustrations are so sweet, and the story delivers an important reminder for all, that we all have a role in sharing God's story to others.
Social Media: I'm busily sharing updates about my own work and that of others who are doing amazing things! I hope you'll join me in these places: Facebook, Twitter, Instagram, Youtube
A question for you: What helps you to feel "rooted" to your home and community? If you don't feel rooted, what is one thing you can do to feel more at home?