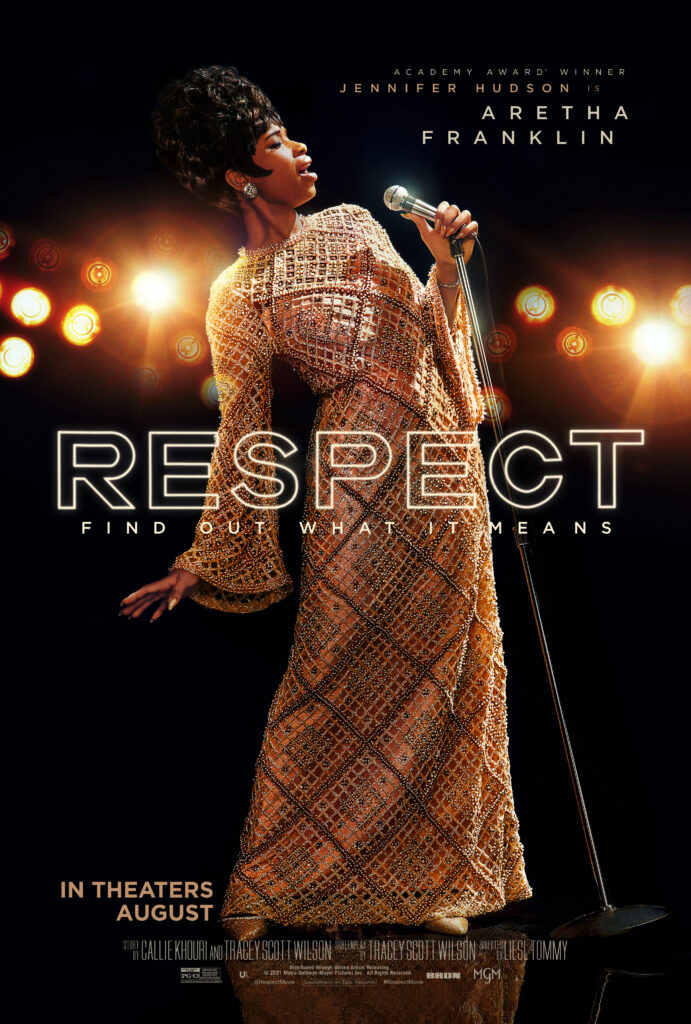 Twice in the space of just a few years, I had the memorable experience of seeing Aretha Franklin perform live. On May 29, 2014, the Queen of Soul gifted my son Eric and his fellow Harvard graduates with a stirring rendition of the National Anthem as she received an honorary Doctorate of Arts in 2014 during the university's 363rd Commencement. On September 26, 2015, Ms. Franklin captivated Pope Francis and thousands of us with a ten-minute rendition of Amazing Grace at the Festival of Families. I feel so blessed to have had these experiences just a few short years before she died of advanced pancreatic cancer on August 16, 2018. On both occasions, her image was captivating and larger than life. As I sat down to screen Respect, with Jennifer Hudson starring as Aretha Franklin, I wondered if director Liesl Tommy's look at this legend could possibly do justice to her magic. I should not have doubted. Hudson, personally selected by Ms. Franklin to share the story of her life, her legendary music, and the stories behind her genius, was the embodiment of her idol's genius.
Synopsis:
Following the rise of Aretha Franklin's career from a child singing in her father's church's choir to her international superstardom, Respect is the remarkable true story of Franklin's journey to find her voice.

Source: United Artists
In March, I shared my thoughts on a Franklin-related project, Nat Geo's Genius: Aretha. I wondered if a biopic on Aretha Franklin's life could do in just two hours what that dramatic series did in eight episodes. In truth, while they share subject matter, the two experiences shouldn't be compared. While it moves through an examination of Ms. Franklin's life and the circumstances that fueled her artistry, Respect is so much more than just a musical scrapbook. It goes unsaid that Jennifer Hudson was perhaps born to play this role. She is surrounded by incredible talent, including Forest Whitaker as C. L. Franklin, the Queen's father, and Audra McDonald as Barbara Franklin, Aretha's mother. Skye Dakota Turner is breathtaking as Young Aretha Franklin.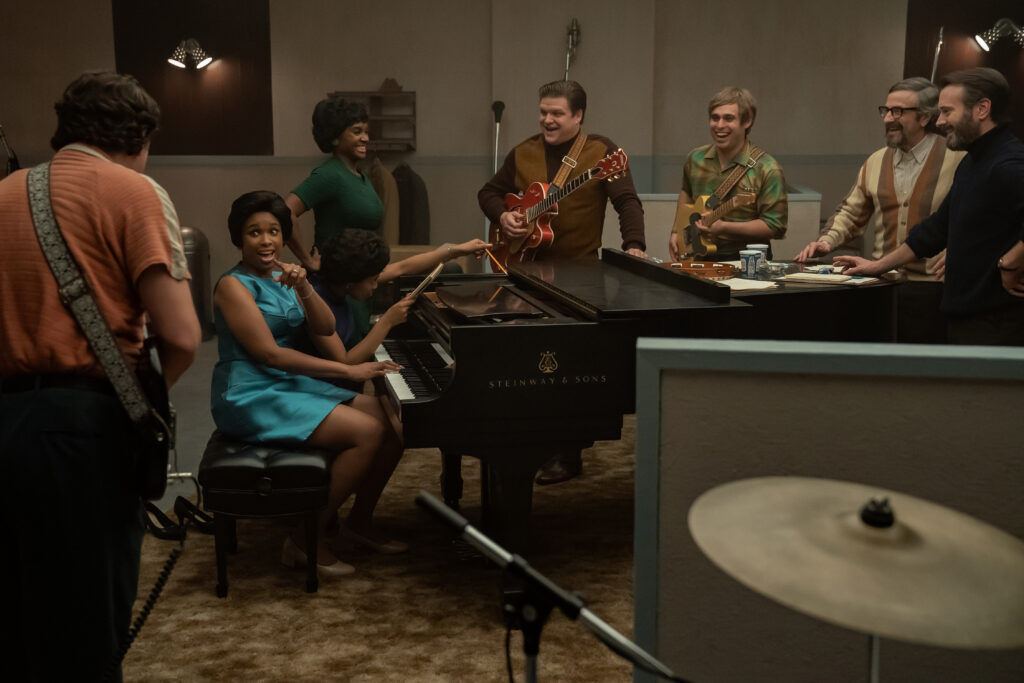 The production values of Respect, including meticulous attention to costuming and set design, transport us in time. And more than simply songs, Ms. Franklin's body of work as performed by Hudson is woven perfectly through a complex script to make the songs a compelling part of the storytelling. I would recommend watching this film less as a perfectly accurate account or biography and more as a look at the culture, unrest, and struggles of an era and the profound impact of one woman's life on our society.
In her Oscar-worthy performance in @RespectMovie Jennifer Hudson @IAMJHUD brings tenacity, tenderness, spirituality, and soul in channeling the legacy of Aretha Franklin.#RespectMovie #ArethaFranklin #JenniferHudson
Click To Tweet
This film is really about so much more than tremendously awesome music (although obviously, it's that too). With all of the important conversations we are having these days, this is a film that will provoke discussions and rightly bring up hurts, past and present, that we can't gloss over. Aretha's life contained so much pain and hurt, but it produced so much joy and beauty. This film does a brilliant job of capturing Ms. Franklin's legacy in a way that will undoubtedly inspire many to walk boldly through the many doors she opened. In an Oscar-worthy performance, Jennifer Hudson brings tenacity, tenderness, spirituality, and soul in channeling the legacy of Aretha Franklin. Respect is an intimate portrait of an audacious woman who transcended challenges to change our world.
Respect launches nationwide on August 13, 2021. The film is rated PG-13 for mature thematic content, strong language including racial epithets, violence, suggestive material, and smoking.