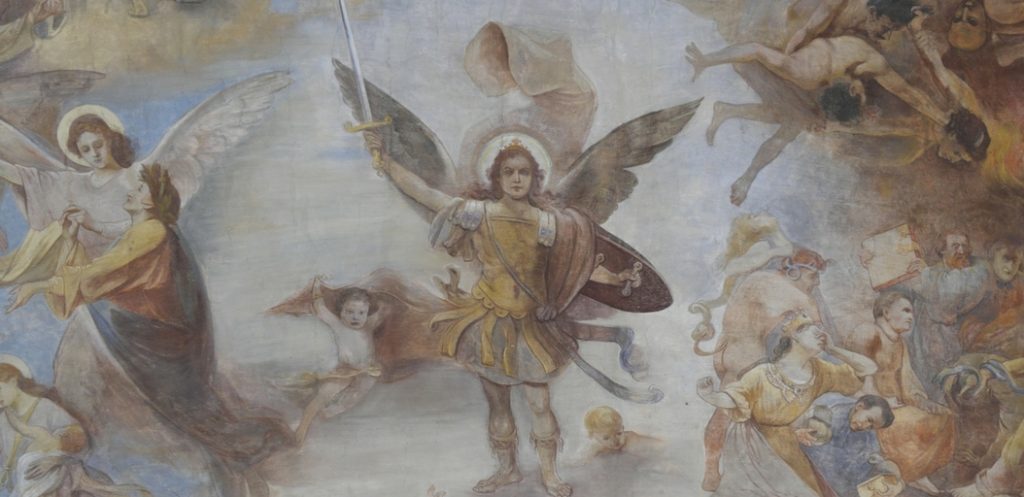 If you pay attention to current events, it's very easy to see how one could become overwhelmed and feel defeated by the power of evil in our world. It seems that every week, we are faced with a new tragedy and that all too often death comes at the hands of humans who themselves are lost to darkness.
Why? We ask ourselves.
Why? We beg God.
I fear that many of us begin to question our faith at a time when what our world truly needs is a double dose of light and love. So I was happy to discover a new publication being released this month by the USCCB: Prayers Against the Powers of Darkness.
A review of a new @USCCB prayer resource from @LisaHendey
Click To Tweet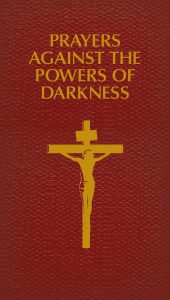 This resource may be small in size, but it packs a serious spiritual wallop. Many of the prayers are only a few lines and will be easy to commit to memory to be called upon in those exact moments when we feel the world crumbling in upon us. The prayers are complimented with beautiful illustrations to lead us into a deeper contemplation of God's love for and protection of us and our families.
Carrying the concordat cum originali of Archbishop Wilton D. Gregory Chairman, USCCB Committee on Divine Worship this book contains:
Prayers to God for Protection
Invocations to the Holy Trinity
Invocations to Our Lord Jesus Christ
Invocations to the Blessed Virgin Mary
St. Michael the Archangel Prayer
Litanies
When the darkness surrounding us is so powerful that we don't know where to turn, this compact resource is a terrific place to start. Learn more about Prayers Against the Power of Darkness and order it here.