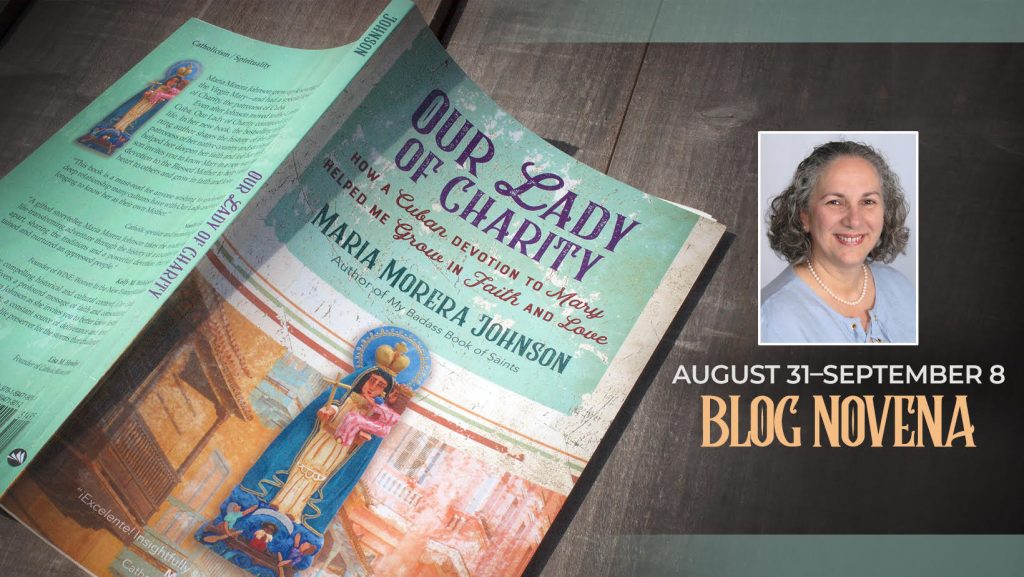 Today, it is my deep honor and pleasure to present the prayers for Day 4 of a blog novena to Nuestra Señora de la Caridad of el Cobre, Our Lady of Charity of El Cobre. This little slice of virtual virtue is the gift of Maria Morera Johnson, who is not only a gifted speaker and bestselling author but also a dear friend of mine. Maria's recently published book  Our Lady of Charity: How a Cuban Devotion to Mary Helped me Grow in Faith and Love shares the history of this beautiful Marian devotion but also recounts her personal connection with "Cachita", as Our Lady is lovingly known in Maria's native Cuba.
If you're panicking that you've come late to this party, fear not. You can feel free to catch up on the early days by praying Day One here with Maria, Day Two with Maria Ruiz Scaperlanda, and Day Three with Marge Steinhage Fenelon. If you're new to praying novenas or would like a refresher, you'll find a wonderful overview of this nine-day prayer form here on Pray More Novenas.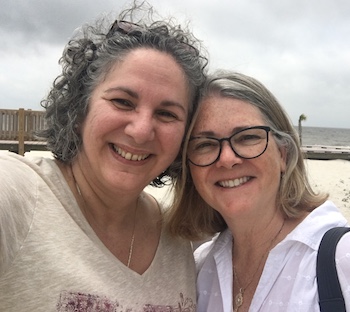 Before we dive into praying today's offering, I want to share a bit about why this particular novena is so timely for me. First off, the list of those leading us in prayer (see below) reads like a who's who of some of my favorite authors and writing mentors. But since this book's release, Our Lady of Charity has also been a deep gift to my personal spiritual life during one of my most challenging seasons. Maria's friendship has been a mainstay in my life for several years. Indeed, our mutual friend Pat Gohn and I prayed many, many prayers for Maria when she was making her 2015 trip to Cuba as referenced in this book. Feeling like a triangle without one of our sides, Pat and I consoled ourselves and delighted in the knowledge that our soul sister Maria's journey to Cuba and her own encounter with our Holy Father was unfolding immediately before we would see Pope Francis in Philadelphia during the World Meeting of Families. Miles separated us physically, but we were united in spirit during a greatly needed infusion of grace.
Many of the stories that we've personally heard from Maria in the years since her remarkable pilgrimage to her country of birth are shared in the pages of Our Lady of Charity: How a Cuban Devotion to Mary Helped me Grow in Faith and Love. These tales combine with a detailed historical perspective and lovely teaching on Marian spirituality to make this book unlike any other I've seen. When I read this book, I hear my friend Maria's voice, leading me closer to the Mother who is always with me. During recent months when my own mother has been struggling valiantly with health issues, Maria's friendship and work in this precious resource have helped me "lean into" the love of Our Lady, "Cachita", the one whose devotion and charity can help us weather even life's most burdensome troubles.
Pray Day 4 of the Our Lady of Charity blog novena with bestselling @AveMariaPress author @Bego Maria Morera Johnson. Our Lady of Charity, pray for us!
Click To Tweet
Today, I invite you to carry your heaviest weights, your most challenging "storms", and your gravest trepidations today to Jesus through his Mother Mary, Our Lady of Charity, as together we pray:
O most holy Virgin, the Lord is with you. May He come through you to us. May we be cleansed of all impurity to receive Our Lord Jesus Christ in our hearts today.

O beloved Virgen Mary, my Mother, I consecrate myself to you today: my eyes, my ears, my tongue, my heart, in other words, my whole being. I am yours, Oh Mother of Mercy, guard me and defend me as your son/daughter. Amen.

Ask for your petition here

REMEMBER, O most gracious Virgin Mary, that never was it known that anyone who fled to thy protection, implored thy help, or sought thy intercession was left unaided. Inspired with this confidence, I fly to thee, O Virgin of virgins, my Mother; to thee do I come; before thee I stand, sinful and sorrowful. O Mother of the Word Incarnate, despise not my petitions, but in thy mercy hear and answer me. Amen.
Join us for the remaining days of the Novena to Our Lady of Charity on the blogs listed here.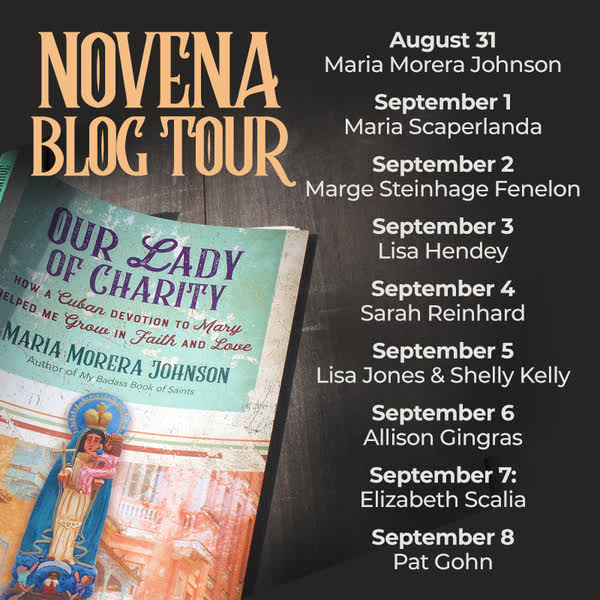 Follow along with Maria Morera Johnson at her blog here. Learn more about Our Lady of Charity: How a Cuban Devotion to Mary Helped me Grow in Faith and Love at Ave Maria Press or at Amazon.
Our Lady of Charity, whose love for your son Jesus and us, your precious children, knows no boundaries, pray for us!
A question for you: Have you prayed novenas in the past? How does this extended devotional practice inspire or bless you?