My name is Lisa, and I'm a book-a-holic.
When we moved into our house in Los Angeles, I prioritized installing floor to ceiling bookcases along one wall and corner of my office. I LOVE the shelves, which seemed, upon installation, to provide ample space for my ever growing personal library.
Wrong.
Now that all of my books have been unboxed, it's clear that some will still have to go. So operation "Organize the Library" is underway. Despite repeated culling, I still have too many books and not enough shelf space. I have some difficult decisions ahead of me.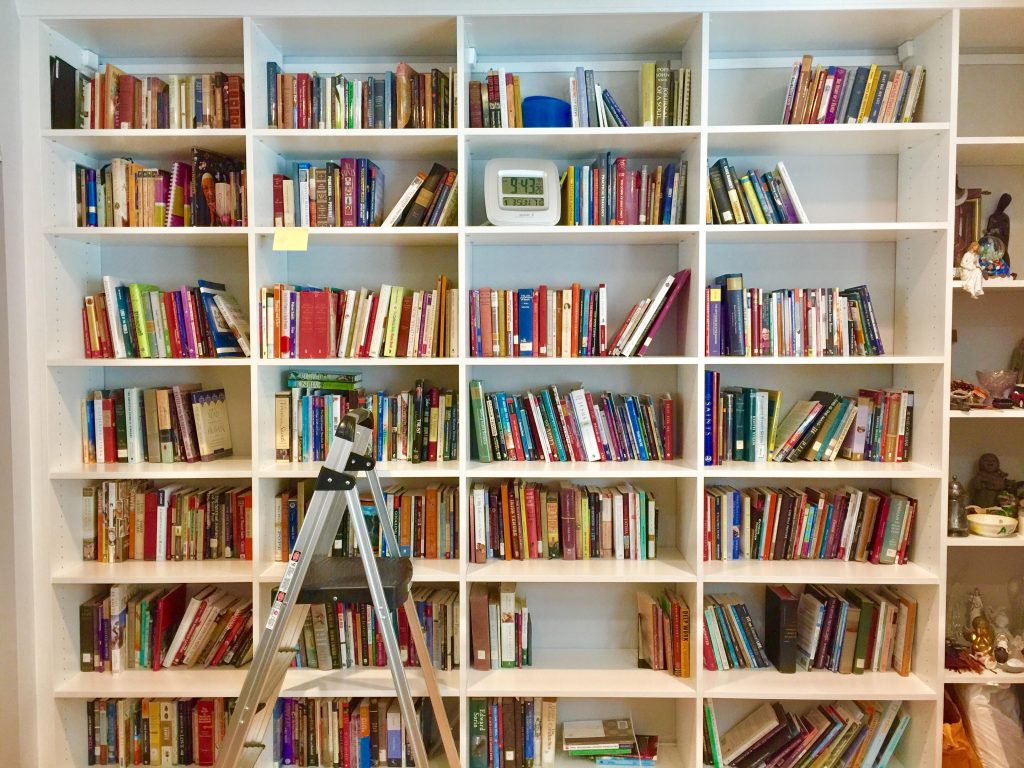 So I need YOU to weigh in to help me get some focus:
What books do you "keep" long term?
How do you organize your bookshelves (right now, I'm going alpha by author)? Sections? Genres? Free for all?
Do you use an app to track your library? (I'm working on scanning all books that find a home here with Goodreads)
Where do you donate books that you can't keep?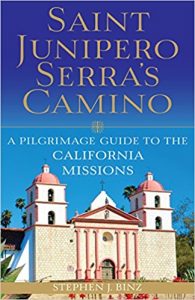 To reward you for helping me to organize this mess, I'm running a contest. The prize is awesome: a copy of the beautiful new book Saint Junipero Serra's Camino: A Pilgrimage Guide to the California Missions by gifted author Stephen J. Binz. In my endorsement for this book, I shared:
"Part hagiography of a courageous missionary, part honest historical reference, and part handy travelogue, Stephen Binz's Saint Junipero Serra's Camino is first and foremost a spiritual preparation and call to action in our own sharing of the Good News of the Gospel. With keen detail and deep spirituality, Binz encourages each of us to fully embrace our role in the New Evangelization by following in the footsteps of California's spiritual giant, St. Junipero Serra. This Californian can't wait to journey with Binz to discover Father Serra's journey in bringing the faith to my home state and beyond!"
The good thing about this prize is that it will be like winning a little piece of California! And since I have two copies of this totally awesome book, you'll be helping with my project by entering! So check out the Rafflecopter widget for a variety of ways to be a part of this contest.