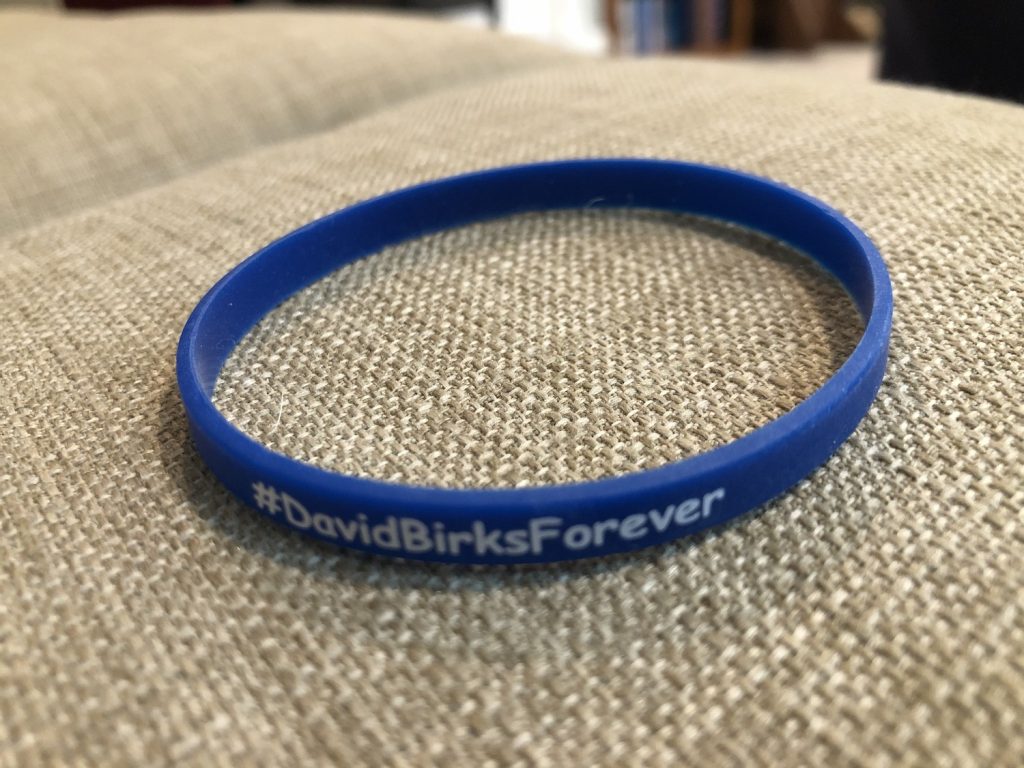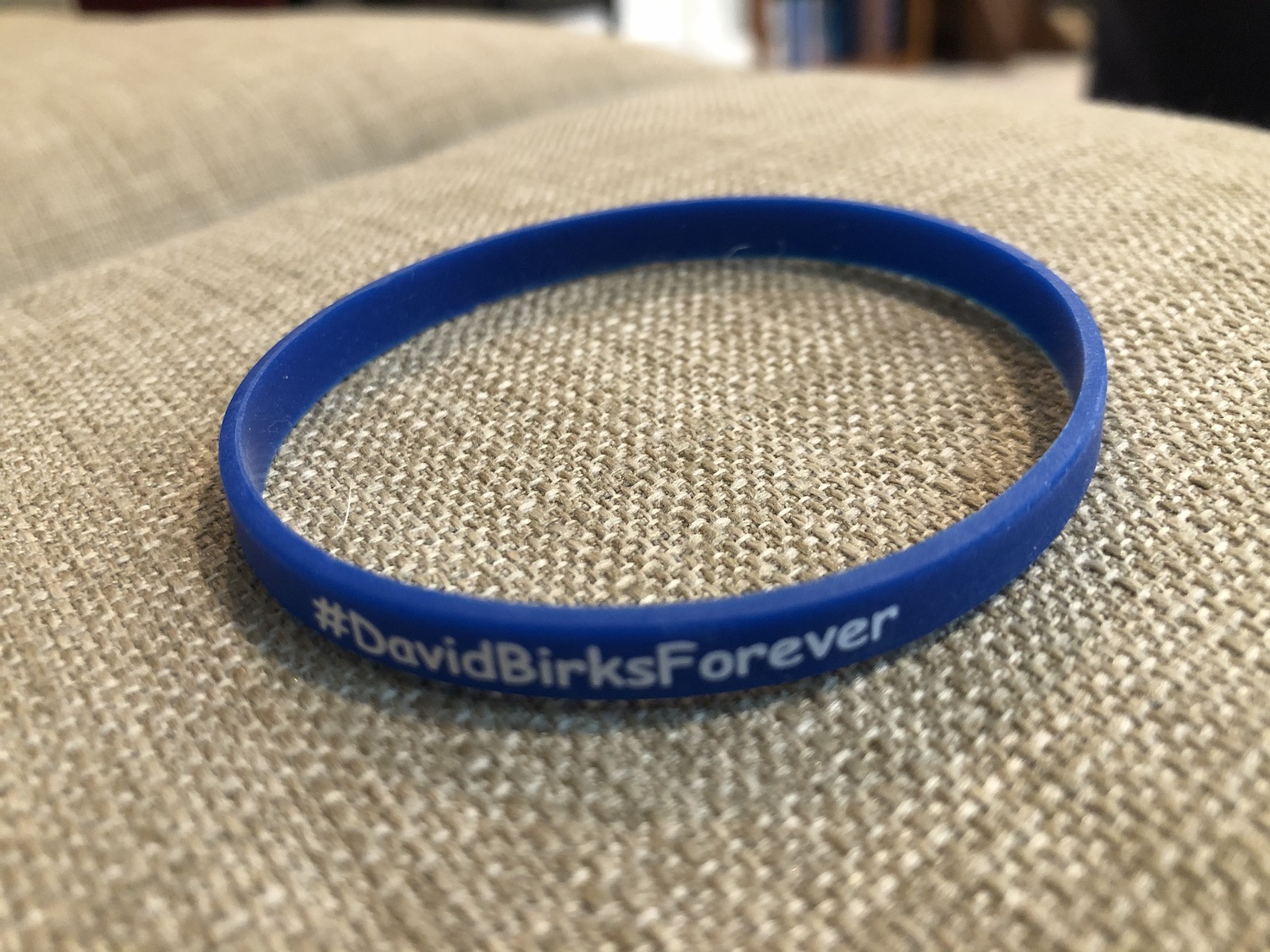 My beloved "ball chair" is nowhere in sight for this edition of my semi-regular update.
In mid-August, Greg and I planned a quick two-day getaway to take advantage of an open spot on his calendar. We arrived at our destination, checked in, and set out on a long walk. We enjoyed a quiet dinner in our room with plans to work remotely the next day at least catching a different view out of our window.
But God had another plan.
About 2:00 am the next morning, my phone woke me from a deep sleep. On the other end was my sister Erin, my best friend, sharing that her husband David was being loaded into the back of an ambulance. She'd somehow, in her sleep, noted a difference in Dave's breathing. Trying to awaken him, she found that he was non-responsive. She called 911, summoned my teenage nephew, and the two of them did chest compressions for eight minutes until paramedics arrived. David was intubated and raced by ambulance to the nearest hospital. We prayed together on the phone as the ambulance pulled away. Somehow, Erin held it together at 4 am her time sufficiently to save a life.
A little update from @LisaHendey who shares how peace comes from talking with God, who loves you so much even if your prayers look like complaints or rants. #thefamilythatpraystogetherstaystogether
Click To Tweet
David's prognosis was immediately described as pretty hopeless. Greg and I scrambled to get me onto a plane so that I could be with Erin and her sons. She was swiftly surrounded by her friends. I arrived after the longest flight of my life, praying as I touched down that Dave could hold on until I could be at Erin's side. When I got to the house, about twelve hours after Dave's intubation, Greg (an ER doctor with a kind way of breaking bad news) warned me by text that we were facing a truly uphill battle. I kept that information to myself. Erin held out every hope for David, refusing to accept that he might not make it. Over the next few days, as doctors counseled her about how bad things were, she reminded them that her job was not to give up hoping or praying for her husband's recovery.
Fast forward sixteen days and multiple miracles later and I'm happy to report that David is alive and well. (For more detailed updates, visit my Facebook profile.) We credit a transfer to Northwestern's top notch CTICU, his being placed on ECMO for several days, and the prayers and well wishes of countless friends around the globe. The days since I arrived here have been both endlessly long and terrifically swift. I look at my sister and witness the strongest, most faithful person I've ever known. I've always known that she, three years younger than me, has these traits. But being present to see firsthand how she has handled such a terrible situation with such grace and courage has only confirmed this in my heart.
Those of you who have followed these updates for the past several months may also remember that Erin and David have been the caretakers for my parents since last January when Mom and Daddy moved to a nearby nursing residence. In May, my mom was hospitalized and my dad moved into Erin's home. Daddy remains here, struggling in his own way with his own health challenges. Mom is in the Memory Care portion of her facility and none of us have been able to see her since March.
Lots of us have joked about 2020 being the worst year ever. I've stopped saying that aloud because every time I think we've faced the worst, things manage to get even harder. I currently have an autoreply on my email because I can barely think about "work" and I don't even know what to say except, "I can't help you right now. I'm barely functioning." The autoreply is worded only minimally more positively than that. I shared this morning with a colleague that I hate to be a person who is constantly complaining about something. And yet, here I am, telling you how hard life is.
But guess what… there is a huge silver lining here too! Last night, two weeks after my sister was summoned to the hospital to say her goodbyes to her husband, I talked with David on Facetime. He is incredibly weak and has a huge path to recovery. We continue to receive mixed messages about what caused this anomaly in his otherwise healthy heart. But David is alive and well enough to talk about golf and homework with his two beloved sons. The miracles we've asked God to deliver have come to life. This doesn't mean that there are no challenges ahead. But it's incredibly awesome in the midst of a trial like this latest one to be able to pause, to give thanks, and to shout your joy from the rooftops.
I'm not giving you the full story here, but I wanted to share enough of this to give you a glimmer of hope in your own trials. Life is hard. So often we feel like giving up because God asks so much of us. My tender heart often asks God–as Job and Isaiah and even Jesus did–"Why? Why does it have to be so, so difficult?!" It's so, so challenging to stand by your loved ones and witness their pain and not be able to help in a concrete fashion. I don't have any good answers to that question yet. But I've learned the grace of inviting others to walk the path alongside us so that we never have to face this journey alone. Erin's friends have flocked to her side in so many ways. She's learned to say "yes" to their offers of help because she knows that they love David too and that this is their own way of hoping and praying for miracles.
I am not sure when I'll be back home or when I'll be back to "work" (whatever that is these days). I have deadlines I've flubbed, commitments I've had to back out of, and an increasing sense that what I previously thought of as my life's priorities are now being drastically rewritten. I'm taking life one day, and often one breath, at a time. I'm wearing the two outfits I had packed in my overnight bag and a few of Erin's clothes. My days are filled with doing whatever I can to try to make her life more bearable.
If you've prayed with and for us for David, Erin, and the boys, thank you! If you are new to this story, please keep them in your thoughts. I will never be able to say enough words of gratitude to all of the people who have participated in this ongoing miracle. Our heavenly intercessor, Father Patrick Peyton, has been with us every step of the way. He reminds us that, "A world at prayer is a world at peace." If you lack peace, I invite you to open your own dialogue with your Creator. It's ok to let God know how you are really feeling – I promise you, God can handle it. I can't promise you miracles, but I can promise you the peace of knowing that you do not walk your trials alone. You are loved, infinitely. Even in the worst of moments, hope abounds.
A question for you: How can I pray for you today?