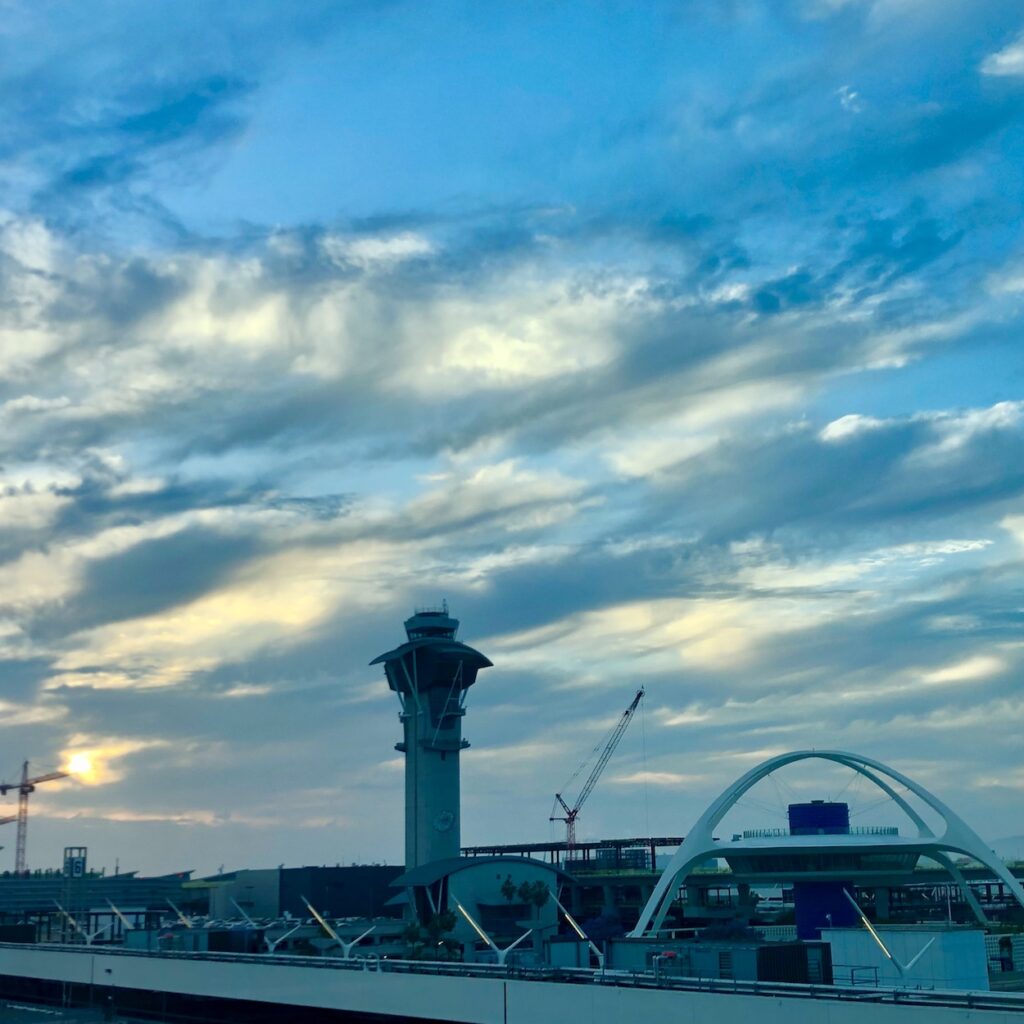 Since Daddy died, it feels like I've been away from Los Angeles more than I've been home. On one recent trip, I spent a day of travel binge-watching the new Apple TV+ docuseries They Call Me Magic. A no-holds-barred look at the life of one of LA's brightest stars, Earvin "Magic" Johnson, the four-part series left me contemplating how much I love the adopted hometown I share with this legendary superstar. As my plane was on its final approach toward LAX, I glanced at the skyline, searched for my little corner of the Westside, and counted my blessings. LA, as insane as it is, feels like the home I could spend a lifetime exploring and yet never fully know.
Synopsis:
For global sports icon Earvin Johnson, "Magic" has many meanings. It's the sparkle of his megawatt smile and dazzling style of play that forever changed the game of basketball. It's the magnetic connection that led him to the love of his life. It's the shock of an HIV diagnosis that he transformed from grief into triumph — shifting global dialogue about the disease and overcoming its staggering odds. It's his transcendence from sports superstar to business titan, blazing new trails for former athletes and revolutionizing the way corporate America does business in Black communities. Featuring intimate interviews with Magic and an all-star lineup, "They Call Me Magic" charts the cinematic life of one of the biggest cultural icons of our era with unprecedented access in a definitive four-part documentary series.

Source: Apple TV+
While Earvin Johnson hails from and is a beloved son of the state of Michigan, his legacy feels indelibly tied to Los Angeles. This series looks not only at his career as an NBA superstar and Dream Team Olympian but also at his life after more than a few retirements. I was most moved by the parts of the show that offered us a glimpse at Earvin, especially the insights of his wife Cookie, and his children, Andre, Elisa, and EJ. For his family, "Magic" is husband and father. They pull no punches when talking about what it's like to live with the man behind the magic.
Clearly, Earvin Johnson's impact has spread well beyond the confines of LA LA Land. But his story typifies what can happen here, in the "city of stars", when one endeavors to strive for greatness.
LA Love: They Call Me Magic – Join @LisaHendey for her own consideration of living in #LosAngeles after watching #TheyCallMeMagic, a look at the life of @MagicJohnson available now on @appletvplus
Click To Tweet
Our little corner of Los Angeles feels very small at times, especially since the pandemic. I'm blessed to live in a neighborhood where I can walk to do my daily chores, where I have easy access to world-class medicine and at least three preeminent art museums, and with our parish a five-minute drive from home. It's not unusual for me to go days without driving in a city known for horrible traffic jams.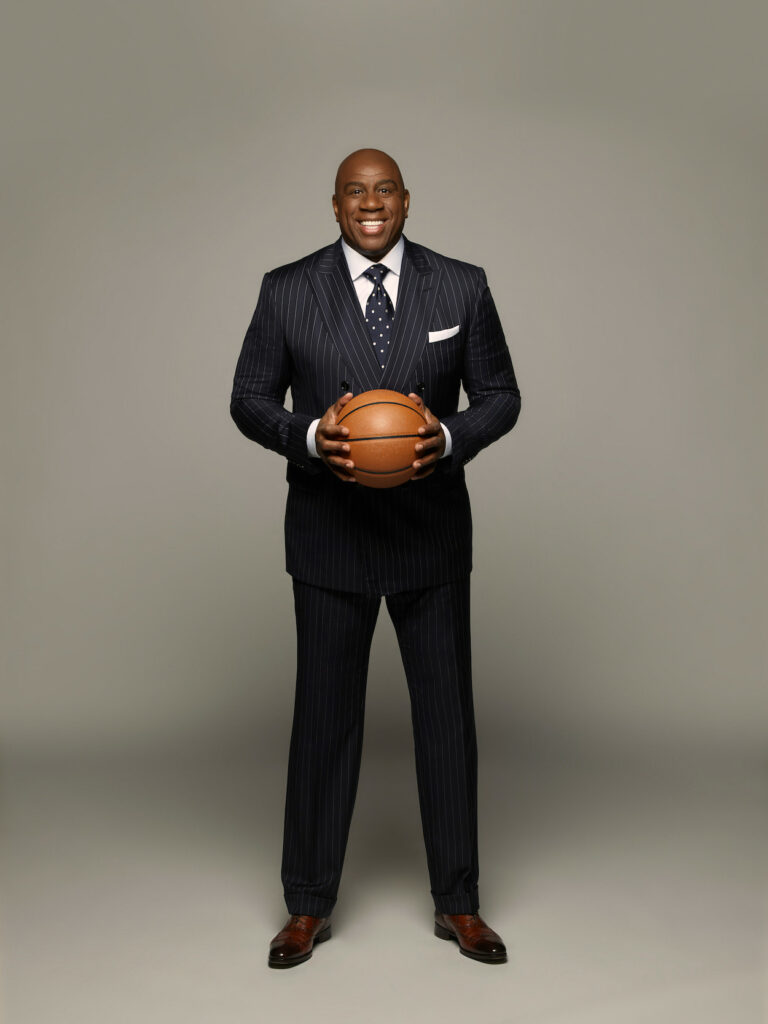 And despite all this good, the undefinable complexity of this place they call Los Angeles can be crazy-making. We have more unhoused neighbors living on the margins than the population of several mid-sized cities. Our water system feels on the brink of disaster. Too many young people in our community will never make a living wage that will afford them the privilege of homeownership. As Angelinos, our priorities can often be very confused, our gaze too often insular.
I loved They Call Me Magic for the chance to better know Earvin Johnson, but even more so for an in-depth look at a period of important history here at home. Since he's just four years older than me, Earvin Johnson and I have lived through not only the birth of the Lakers "Showtime" years, but also the AIDS epidemic, the Rodney King riots, and so many more moments that were important to revisit through the context of remembering one man's life and one family's continuing legacy.
The thing about Magic/Earvin is that he didn't just let things happen around him. He made and continues to make a huge difference in our world. Watching a story like his, it's easy to feel like a failure by comparison. But I walked away from his story seeing not only his greatness but also his humanity. Earvin's foibles and follies gave me the most hope that even in my own little way, I can do things that matter.
There is undoubtedly more to come for the man they call Magic, and for me too.
They Call Me Magic is currently streaming on Apple TV+.
A Question for You: Where do you call "home"? Does your hometown have any famous or favorite sons or daughters? What do those people and that place mean to you?