As I've been sharing, one profound component of my recent pilgrimage was the physical journey. In truth, with my training beginning months in advance of my actual trip along The Notre Dame Trail, the spiritual gifts came early too. Walking and cycling so many miles to "get ready", actually became a part of the journey. And in the aftermath, I can keep the pilgrimage alive by staying on my feet.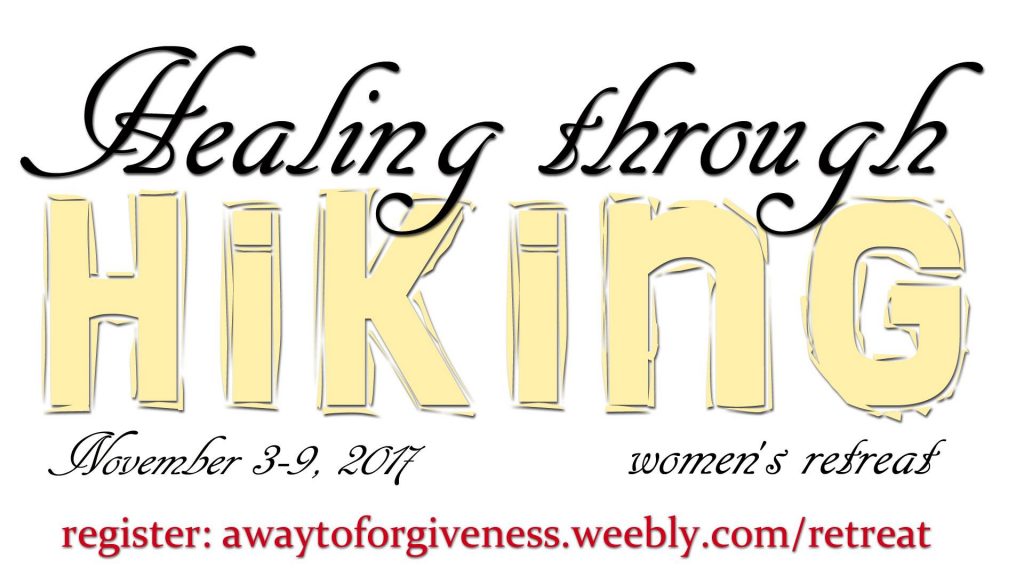 So I was thrilled this week to learn about an upcoming retreat that combines the spiritual with the physical and emotional. My Los Angeles area friend, gifted filmmaker Erin Dooley, has planned an incredible opportunity for women. Erin is calling this six-day retreat "Healing through Hiking":
The Healing through Hiking retreat is an opportunity for women who would like to heal from the end of a long-term relationship to spend a week hiking in nature, taking time to be alone, and also time sharing with others in similar situations.
For those who don't know Erin's story, I would urge you to check out her beautiful documentary film A Way to Forgiveness.
She has managed to take her own personal devastation and turn it into her mission to minister to others, to help them find their own path to forgiveness and mercy. With this "Healing through Hiking" retreat, Erin provides yet another way for those whose hearts have been broken to move (literally) to wholeness and consolation.
I hope that those of you who know someone who is reeling emotionally and spiritually from the end of a long-term relationship with share Erin's retreat and her film with them. For the rest of us, we can be inspired by Erin's choice to take a tragedy and turn it into a gift of self. May those who embark on this retreat be blessed!