Today, I continue my ongoing series of conversations with awesome storytellers creating fantastic projects as I'm joined by Lauren Arnsdorff, a business owner who tells her stories with delectable goodies through her Flour & Branch, Bakes and Gifts brand. Whether you're looking for a special gift to mark an occasion or simply a way to treat yourself, you'll love what Lauren's got cooking! LMH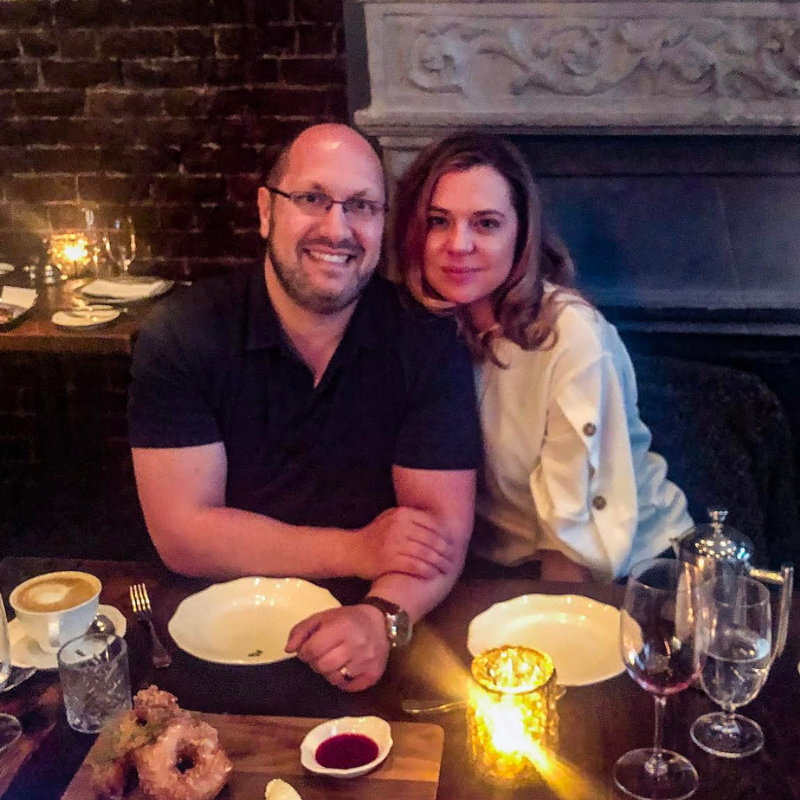 Lauren, congratulations on the successful launch of Flour & Branch! And may I simply say, "Yum!!" Please briefly introduce yourself.
Thank you for that lovely compliment! My name is Lauren Arnsdorff; I'm the owner, founder, and CEO of Flour & Branch, Bakes and Gifts. I'm full of grit, love, and a passion for building my business and others around me.
Why this brand when you already had a successful career, any why bakes?
I felt like my whole life and career had led me to where I am now. My many roles in customer service, account / retail management, loyalty, and marketing helped me to approach the business world differently than most restaurant owners. I had baked and cooked my whole life! I remember waking up early as a kid and watching The Food Network, and feverishly writing down recipes I wanted to try. I've always had a sweet tooth, and had sought out the best cookies and treats I could find. But as I started growing more health conscious, I found it hard or impossible to find really amazing tasting cookies and bakes that were made with organic, natural, premium quality ingredients. I had been testing my own cookie recipes for about 10 years before I actually built Flour & Branch, so my own business plans were always on my mind, even as I was building a successful career.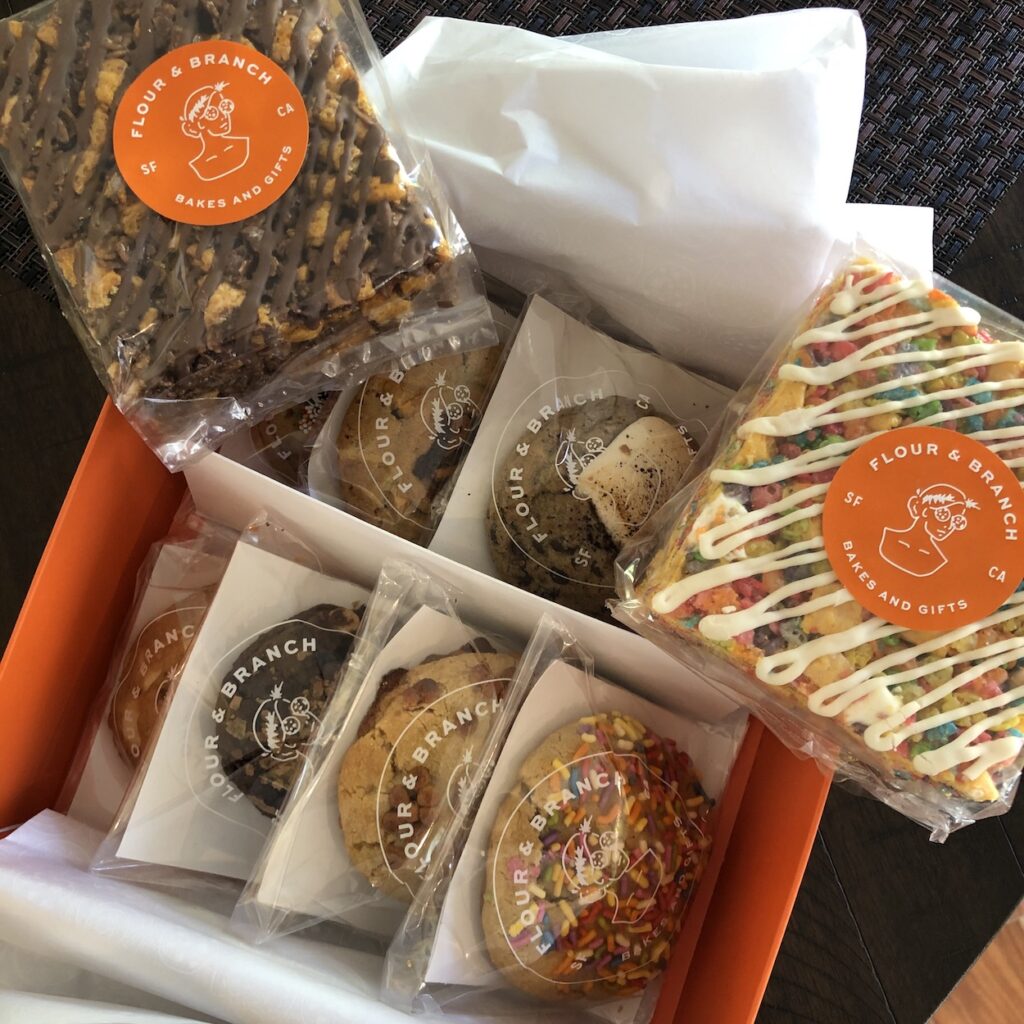 What helps Flour & Branch stand out amidst the many dessert and gift-giving options out there?
We're really unlike anything that exists. No other bakery that we've seen or heard of uses Kerrygold butter and other premium quality, organic, or natural ingredients, has the type of unique and nostalgia-inspired flavor pairings and products we do, and gift wraps those bakes as elegantly and whimsically as Flour & Branch. We also seek to provide customers with a really incredible experience and take the art of customer service very seriously.
Meet Lauren Arnsdorff, a CEO who tells her stories with delectable goodies through her @Flourandbranch brand #flourandbranch – sweets and goodies that are true works of art!
Click To Tweet
I've heard that you personally wrap shipments. Why this personal touch?
I do most days, yes! Flour & Branch is still a new business, so I wear a LOT of hats. I take so much extra care to ensure every package looks beautiful, every email or inquiry receives a timely and loving response, and every customer is as satisfied as can be.
How do you develop your product line? Do you have a favorite treat?
The product line started with cookies, one flavor at a time. The Brookie was my very first cookie I solidified, and from there I created cookies I really wanted to eat myself! After I created products I wanted to eat, I created products I knew my husband or family would love, which ultimately would balance the product offering. Developing a new product has typically taken me anywhere between 2 weeks to 2 years, and each product I create must 1) be something I would want to eat (or others would) 2) have flavors that feel nostalgic or comforting, and 3) not feel "done" or expected. We aim to be different in everything we do, so it's imperative that our products feel unique and special. My favorite seems to change daily or weekly, but my favorite cookie may always be the Chipper… or maybe the Hopper!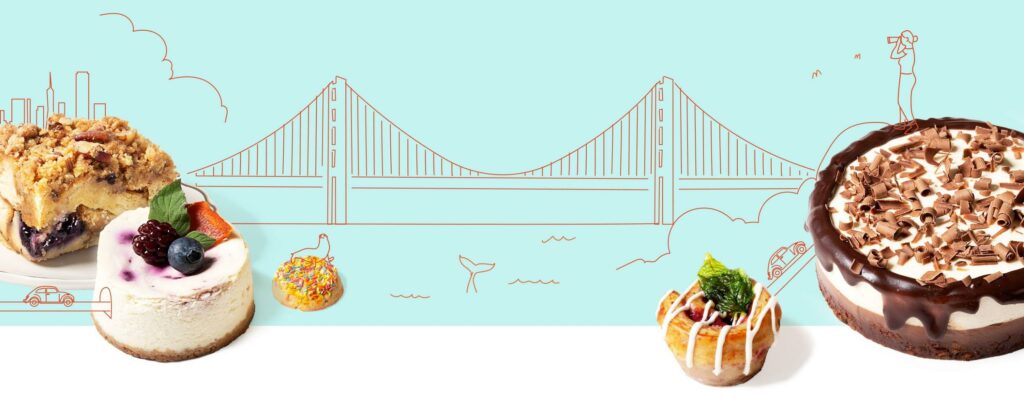 As a woman-owned business, what have been some of your biggest challenges and wins this past year?
The biggest challenge has been building a business virtually on my own, lacking the partnership or mentorship in a space that I had no concrete experience in previously. I literally felt I was in the Amazing Race many days! The work and the struggles are relentless. But the wins make it all worth it! The biggest win we've had would really be the positive customer emails and feedback. Knowing that people love our products as much as they do makes me feel like I'm on the right path, despite any setbacks we face.
What else do you want us to know about Flour & Branch?
I have really lofty goals for Flour & Branch; I hope to change the way consumers think about sweets and gifting on a national scale, and I hope to foster an environment for my employees in which they feel supported, respected, and cared for. In the immediacy, we're working on building out a storefront in SF, and long term we're striving to be a household name.
Find Flour & Branch at flourandbranch.com.
A question for you: If you could start any business, what would it be?