Today's exciting news: Cover Reveal!
Since it's officially hit Amazon (pre-order here), I wanted to share the beautiful cover for my upcoming children's book "I Am Earth's Keeper" (Paraclete Press).
This book was inspired by a photo taken by my good friend David Knowles. When he shared that image (shown below) here on Facebook a few years ago, it completely filled my imagination. David captioned the image this way:
"This was downright confusing. I looked down into the water from the kayak and there was the sky. I felt that if I jumped out of the boat I would fall into the clouds. How about that for a children's book Lisa Hendey? But I stayed in the boat and missed out on a real adventure. Chicken!"

David Knowles, Facebook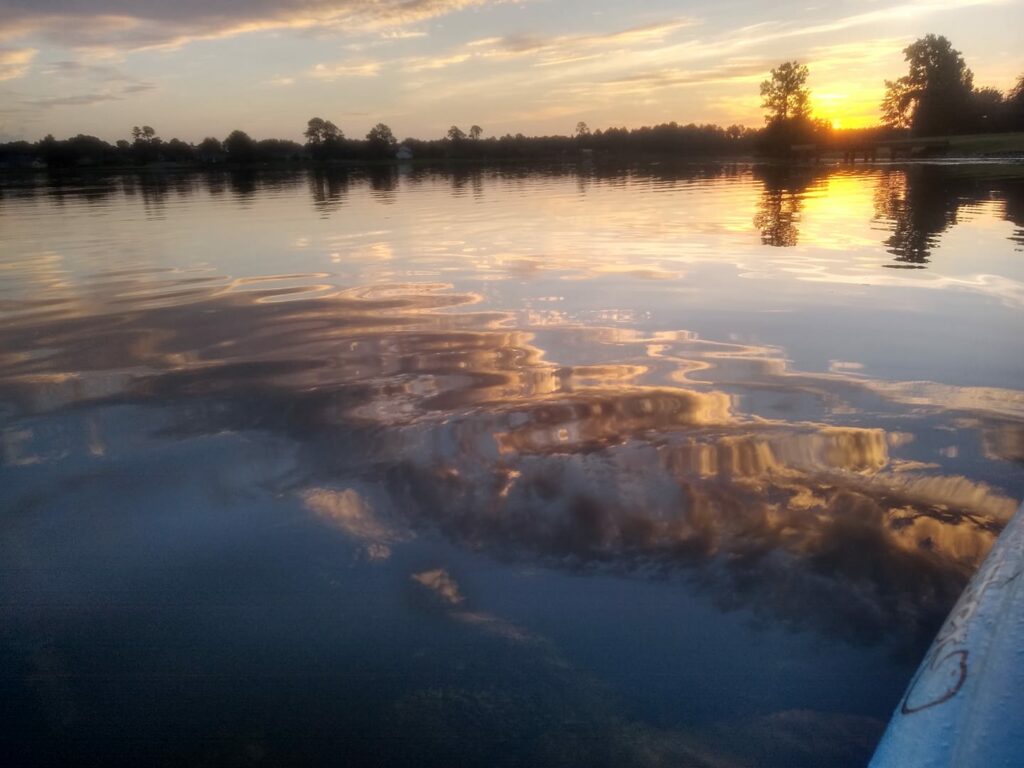 David's photo and that whimsical question became the heart of "I Am Earth's Keeper", a book that encourages all of us to encounter, cherish and protect this beautiful world we share together.
Award-winning Italian illustrator Giuliano Ferri created the illustrations for the book. I can't wait for all of my friends to see how Giuliano's images capture the spirit of David's vision. How lucky am I to be in the middle, helping to share this book that I hope will be a gift for every home and school?!
Cover Reveal: I Am Earth's Keeper – Discover @LisaHendey's latest children's book and hear the story behind the cover #LaudatoSi #CareForCreation #EarthsKeeper @ParacletePress
Click To Tweet
You can support this work by placing a preorder at Amazon while we put the finishing touches on this book baby, which is due in February. I hope that when you peek inside, you will love it as much as I do!
I want to give a huge thank you to David Knowles and also to my brother-in-law, David C. Birks. This book is dedicated to the two Davids who shine such a beautiful example of how to care for, cherish, and embrace our earth. David Birks' dauntless commitment to recycling has not been lost on me.
Thank you, friends, for your support of my work.
A question for you: What is your favorite way to cherish the earth? Is there someone in your life who reminds you of the gift and responsibility of being "Earth's Keeper"?