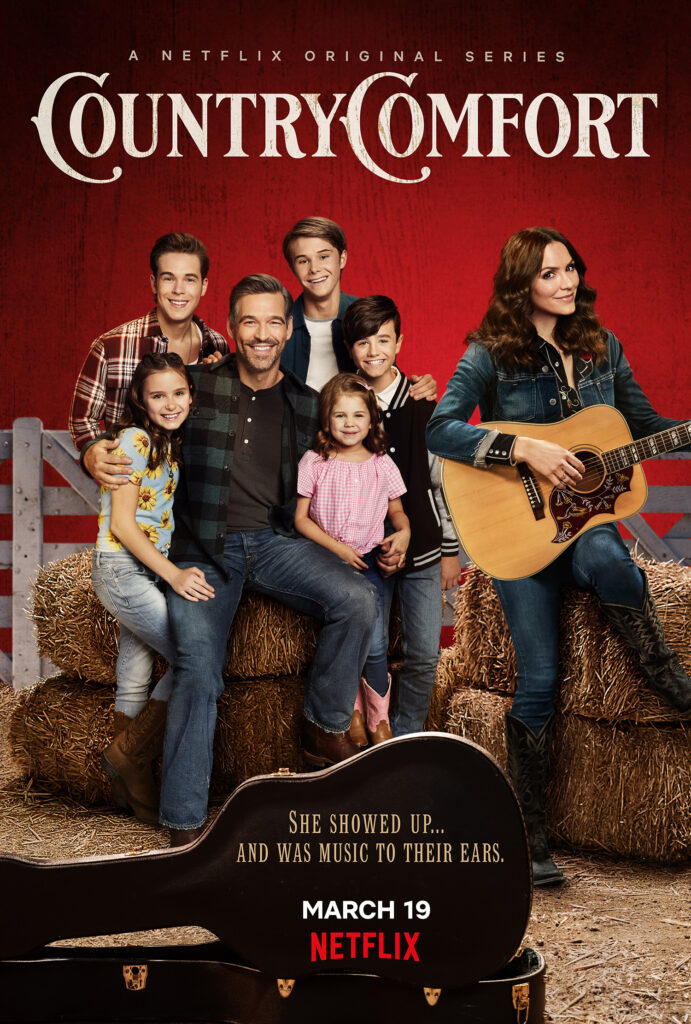 Think "American Idol" meets "The Sound of Music" and you'll have a little sense of the charming new Netflix original series Country Comfort. It's always terrific to discover programming that a family can enjoy together!
Synopsis:
When her career and personal life get derailed, an aspiring young country singer named Bailey (Katharine McPhee) takes a job as a nanny for a rugged cowboy named Beau (Eddie Cibrian) and his five children. With a never-give-up attitude and loads of Southern charm, this newbie-nanny is able to navigate the family dynamics and be the mother figure they've been missing. To her surprise, Bailey also gets the band she's been missing in this musically talented family who help get her back on the road to stardom.

Source: Netflix
While I'm only a few episodes into Country Comfort, the show already feels like the easy kind of storytelling that I'd be happy to share with our family. Katharine McPhee is adorably believable as Bailey, a down on her luck and recently dumped country singer whose world is falling apart so badly that she jumps at the chance to nanny simply because she has no other options. Of course, any chance to hear McPhee sing is a treat, so the fact that the showrunners have found a way to fit some musical numbers into the series delights me.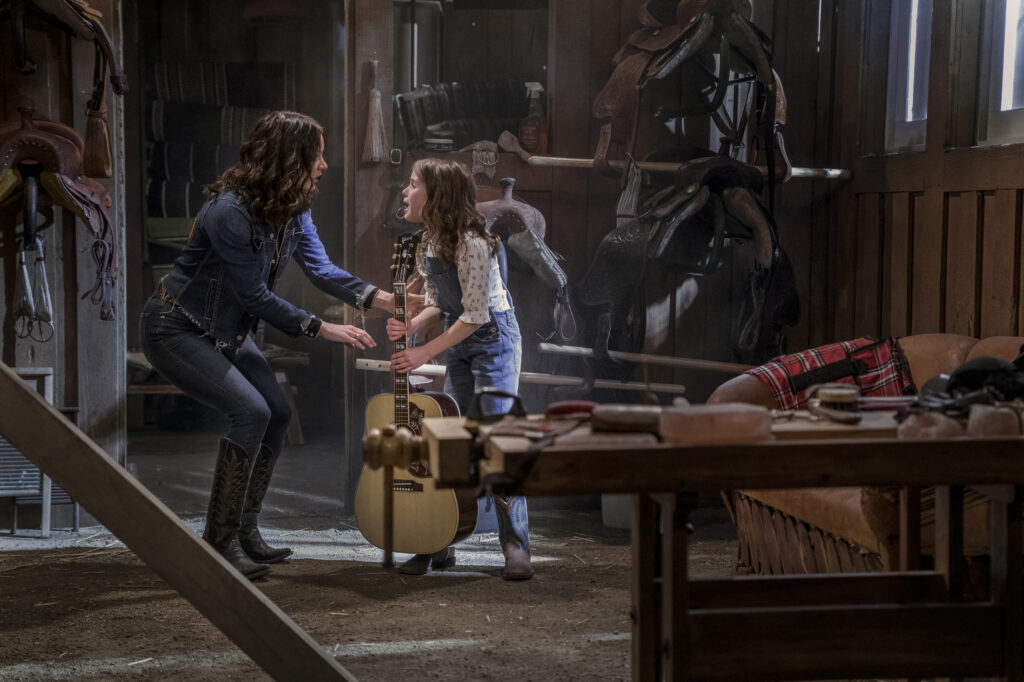 As wonderful as McPhee is here, the Haywood children are also a wonderfully unexpected treat. I'm a lifelong fan of shows like "The Brady Bunch", so it's probably not surprising to find me charmed by the five siblings whose lives are still reeling after the death of their mother. I'm still getting to know dad Beau, portrayed by Eddie Cibrian, but I agree with his children: I wouldn't mind seeing him give his girlfriend Summer (Janet Varney) the heave-ho. I particularly admired the work of Shiloh Verrico whose Cassidy is a believably broken-hearted daughter whose heart is still shattered over the loss of her mother.
Love @katharinemcphee? You'll definitely want to check out #CountryComfortNetflix streaming today on @Netflix. See what @LisaHendey thinks about this new family-friendly series.
Click To Tweet
Will Bailey help Cassidy find peace and healing? Will Bailey get her shot to make it big? Will Beau get smart and break up with the impossibly needy Summer? I'll be binging Country Comfort this week to find out!
Country Comfort, rated TV-PG, begins streaming today on Netflix.