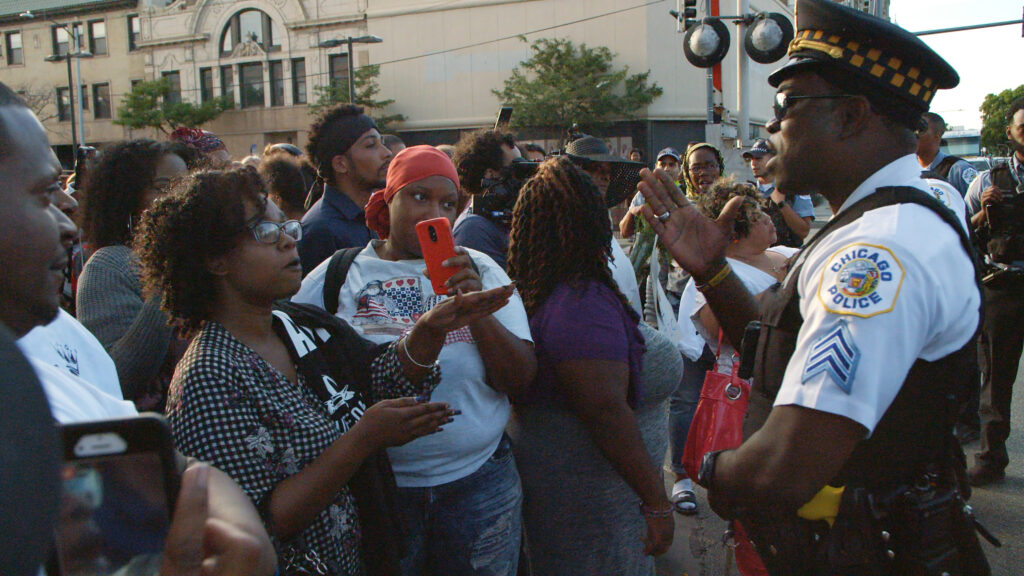 When trying to sum up my emotions after having screened the first episode in the new National Geographic documentary film series CITY SO REAL, one word comes to mind: unfiltered.
In many ways, the city of Chicago has become a second home for me. I've come to love its many diverse neighborhoods, the vastness of Lake Michigan, and the presence of so much local flavor in all of its diversity. I love that there's a neighborhood tavern on every corner. I love that my sister's family identifies their friends' homes not by their street names but by their neighborhoods. I love that one town can have so many strong accents and opinions.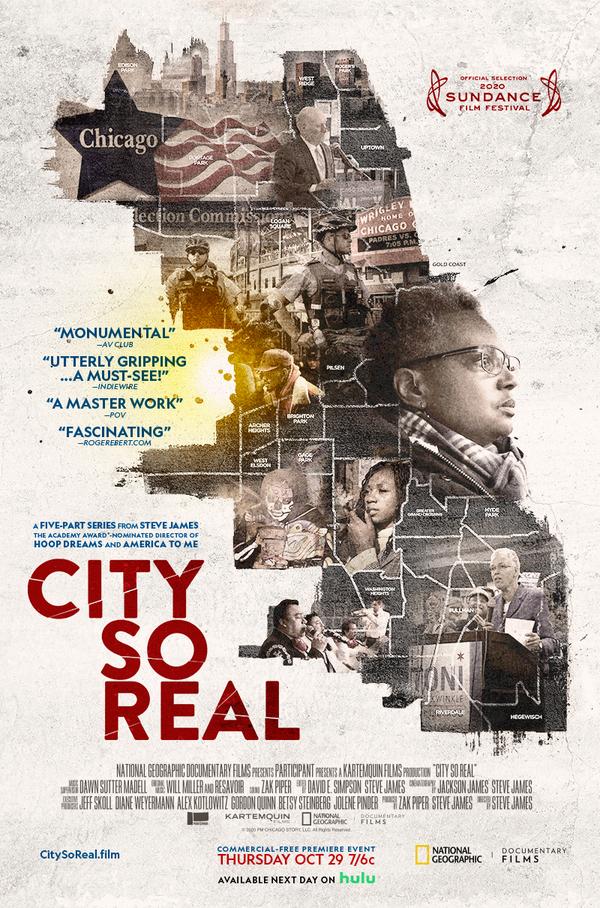 But as a Californian, there are also things about Chicago that intimidate or confuse me. I'll never understand the honking. People tend to be much more ready to tell you exactly what they think, and loudly. The more I visit, the more I know that I will never truly "know" Chicago as my sister and brother in law do. Knowing one's way around a town doesn't equate to truly understanding the heart and soul of that place.
But now, after watching the early hours of the epic film CITY SO REAL, my interest in Chicago is even more heightened. This summer, in the height of some of the city's most active protesting, I spent several days driving my sister downtown to Northwestern Hospital to visit her husband in the midst of the unrest. While the same demonstrations played out in my own home in LA, Chicago's tensions felt somehow more palpable to me. Now, having watched what documentarian Steve James has crafted, I have a better sense of why.
Unfiltered, gritty and real: a look by @lisahendey at the five-part, commercial-free premiere series #CitySoReal airing TOMORROW at 7/6c on @natgeochannel
Click To Tweet
CITY SO REAL presents the story of one city, Chicago. But the film also invites us to see how our own hometowns compare in light of common social issues that now challenge our entire country. I can't wait to watch the remainder of the series. Be forewarned. This is not "feel good" viewing. Much of it is hard to watch, perhaps because so much of what's shared comes directly from the mouths of regular people in the context of their everyday lives. Any filmmaker can edit to distort perspective. But here, I had the sense that the juxtaposition of raw imagery and commentary from Chicago's many and diverse sons and daughters paints a fascinating and honest perspective of the particular moment in time it sought to capture and convey.
I look forward to viewing the full series and making my next visit to Chicago, the CITY SO REAL.
Synopsis:
In the five-part documentary series CITY SO REAL, Oscar®-nominated documentarian Steve James ("America to Me," "Hoop Dreams") delivers a fascinating and complex portrait of Chicago, America's third-largest metropolis and his longtime hometown. The series begins in the haze of mid-summer 2018, as Mayor Rahm Emanuel, embroiled in accusations of a cover-up related to the police shooting of an African American teenager, Laquan McDonald, shocks the city by announcing he won't seek reelection. An unprecedented 21 candidates emerge in a diverse and crowded field as they engage in a no-holds-barred battle for a chance to shape Chicago's uncertain future. The series' final episode picks up a year after the mayoral election in 2020, as the city simultaneously grapples with the COVID-19 pandemic and the widespread social upheaval following the death of George Floyd. An already fractured city is further divided by the economic, political and social fallout, which plays out on the streets as police clash with protesters, bringing rise to a generational moment that promises to change the city forever. In candid interviews with residents throughout the city, the series captures Chicago's indomitable spirit as well as its seemingly insurmountable challenges. CITY SO REAL is a gritty and loving depiction of a quintessentially American city that is at once fiercely unique and a microcosm of the nation—and our world—as a whole.
CITY SO REAL will air in an unprecedented one-night, five-hour, commercial-free event on Thursday, October 29 beginning at 7:00 p.m. ET/PT. All five episodes will then be available on Hulu the following day – Friday, October 30.