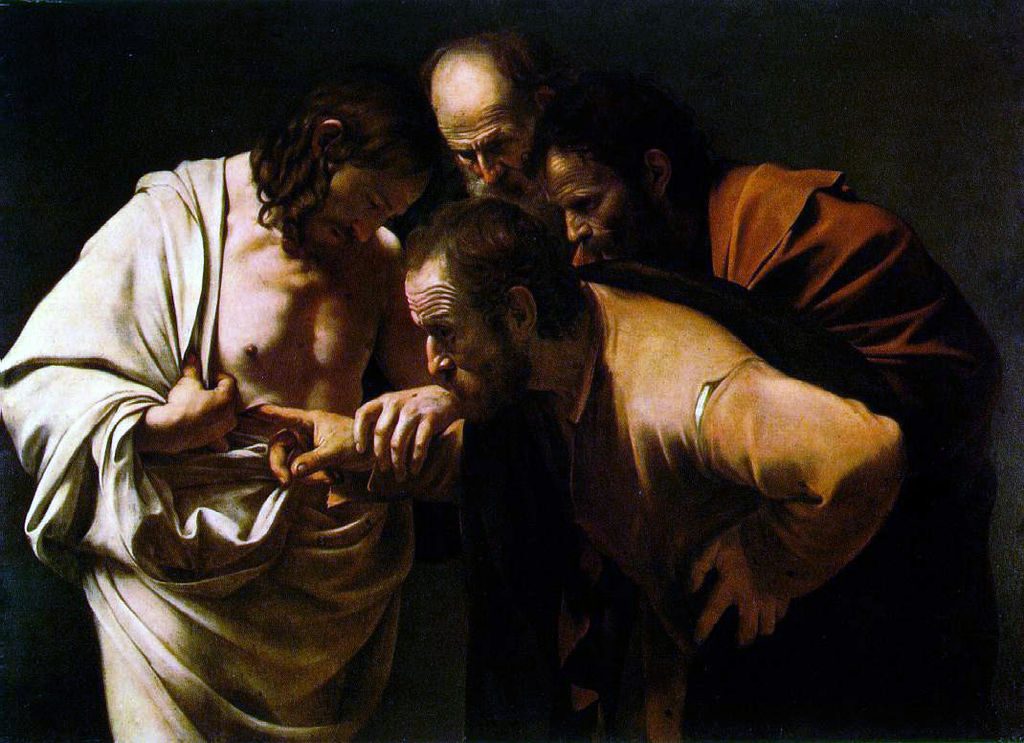 Today in the Church, we pause to reflect upon the life of St. Thomas. I spent some of my quiet time this morning reading and praying over a blog post I wrote in 2017 after having visited the St. Thomas Mount National Shrine in Chennai, India with Unbound (read that reflection here).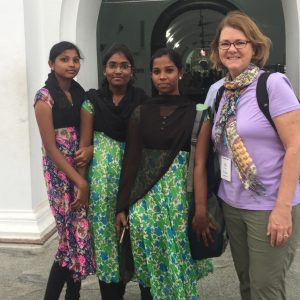 It is said that St. Thomas gave his life atop that mount. If I focus carefully, I can still remember standing on the edge of the shrine property, looking over India on my first night in the country and pondering what Thomas must have felt as he traveled thousands of miles to carry the Good News to others. What began with doubt became a lifetime devoted to sharing Jesus with others.
We know him in common parlance as "Doubting Thomas", the disciple who wouldn't believe that Jesus had truly risen until he could personally witness the resurrection by touching and feeling the Lord's wounds. In today's gospel passage from John 20, Jesus confronts this disbelief head-on, inviting Thomas to see for himself.
Jesus came, although the doors were locked,
and stood in their midst and said, "Peace be with you."
Then he said to Thomas, "Put your finger here and see my hands,
and bring your hand and put it into my side,
and do not be unbelieving, but believe."
Thomas answered and said to him, "My Lord and my God!"
Jesus said to him, "Have you come to believe because you have seen me?
Blessed are those who have not seen and have believed."
The older I get, the more I fear that I would be like Thomas in that moment. I'd be the one of the twelve who begged for some proof, somthing tangible that could help my mind bend around the inconceivable claims. One of my common prayers these days finds its origins in Mark 9:23-24 where the father of the boy with a demon interacts with Jesus:
Jesus said to him, "'If you can!' Everything is possible to one who has faith." Then the boy's father cried out, "I do believe, help my unbelief!"
I believe. Lord, help me in my disbelief.
Can we master belief? Looking at the life of St. Thomas today, how does what we hold dear define the life we live?
Click To Tweet
Belief is an interesting verb. Merriam Webster defines it as "to consider it to be true or honest" or "to accept the word or evidence of". Catholic Encyclopedia's examination of the word is lengthy and honestly a bit overwhelming. But there are a few words right at the top of the entry at the encyclopedia website that offered me great hope:
Belief – (be and lyian, to hold dear)

We use  "belief" as both a noun and a verb. In many cases, the noun is easier for me – I proclaim the Creed on a near daily basis, listing my beliefs.
But "to believe", to live that verb, has been challenging of late. For the sake of keeping this post non-book-length, I won't go into detail. But I will point you to Bishop Barron's Letter to a Suffering Church which gave me a greatly needed infusion of hope last week.
Today, I am praying about the many ways in which I am like Thomas, asking for hands-on proof. I so desire to be one of those who Jesus said would be blessed: those who have not seen and have believed. And I want my own actions and the work I do each day to lead others into belief, into an encounter with Christ's love. But I struggle, especially as life is filled with challenges. Belief is easier when life is easy, and lately, it hasn't been so easy.
I don't know that I will ever fully master the concept of "belief", the verb, in this lifetime.
But those few little words "be and lyian, to hold dear" give me hope.
I know what I hold dear.
I wake up daily striving to give my life to the act of sharing what I hold dear with others.
I have decided that I will go wherever God leads me to offer others the peace and grace and love that comes with accepting what I hold dear.
I hope (although I won't know until I am tested) that I would give my life as St. Thomas for the beliefs I hold dear.
Today, my prayer is to overcome the doubts I have about the beliefs (noun) I hold so that I may live what I believe (verb).
+St. Thomas, pray for me.
For reflection and comment: Do you struggle to believe? How does the life of St. Thomas inspire and edify you? What helps you to grow in belief so that you can share your beliefs with others?
Image credit: Wikimedia Commons