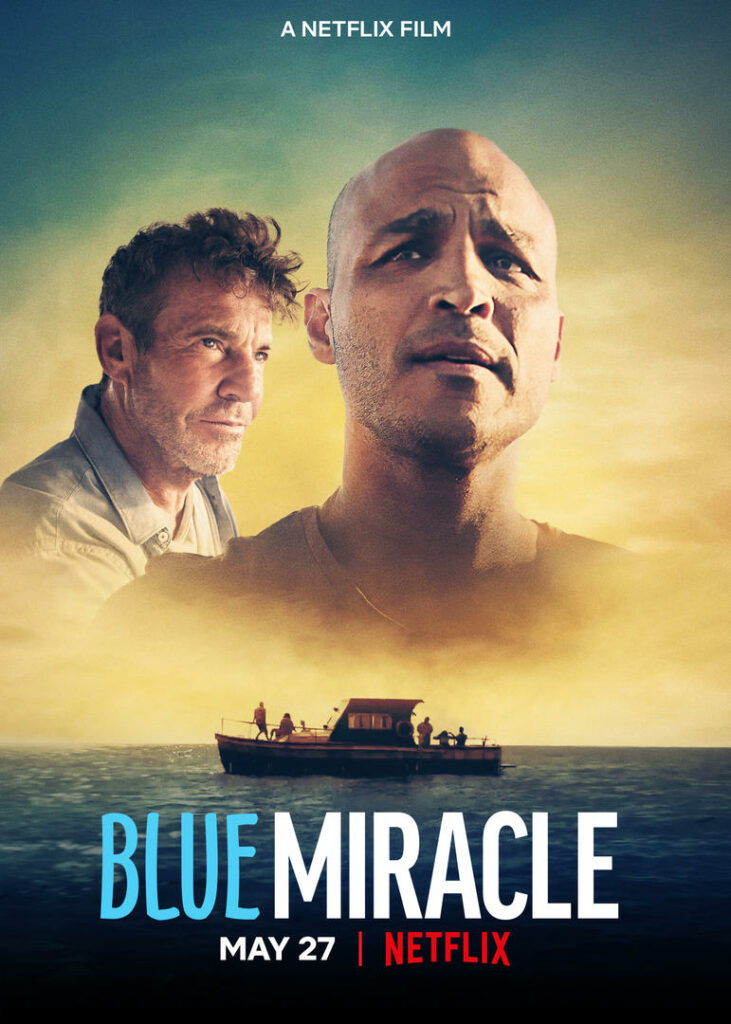 Some of my favorite films are those based in reality. It's always interesting to see how a "true" story will be adapted for the big screen. Sure, liberties are often taken. But part of the joy for me in watching these kinds of movies is in knowing that something so awesome actually really did happen.
So be forewarned: spoiler alert! If you don't want to know what happens at the end of the terrific new family-friendly Netflix original Blue Miracle, don't do much googling. Because it's easy to find out what happens in the end by reading news accounts. But as always with these types of films, the joy is in the journey.
Synopsis:
The incredible true story of Casa Hogar, the Mexican boys' home that entered the world's biggest fishing tournament to save their orphanage. To save their cash-strapped orphanage, a guardian and his kids partner with a washed-up boat captain for a chance to win a lucrative fishing competition.

Source: Netflix
Launching today on Netflix, Blue Miracle features Dennis Quaid as Wade, a crusty sea captain who has made some pretty messed up major life choices. His course runs counter to the spirit of what former orphan and now children's shelter operator Omar (Jimmy Gonzales) and his wife Becca (Fernanda Urrejola) seem to be trying to live as they dedicate themselves to their own mission to save and serve the orphan children of Cabo San Lucas.
In the film's opening moments, we come to know not only the couple's financial struggles but also Omar's haunted backstory. Omar needs a miracle to keep Casa Hogar afloat. Entering the hurricane-impacted Bisbee's Black & Blue marlin fishing tournament to earn needed funds is the longest of long shots to make this money. In fact, an old friend of Omar's, drug dealer Hector (Raymond Cruz) offers an easier but morally questionable path to save Casa. But Omar and his rag-tag team of orphans decide instead to partner with Captain Wade, a "two-time past winner" of the competition whose best days definitely are behind him.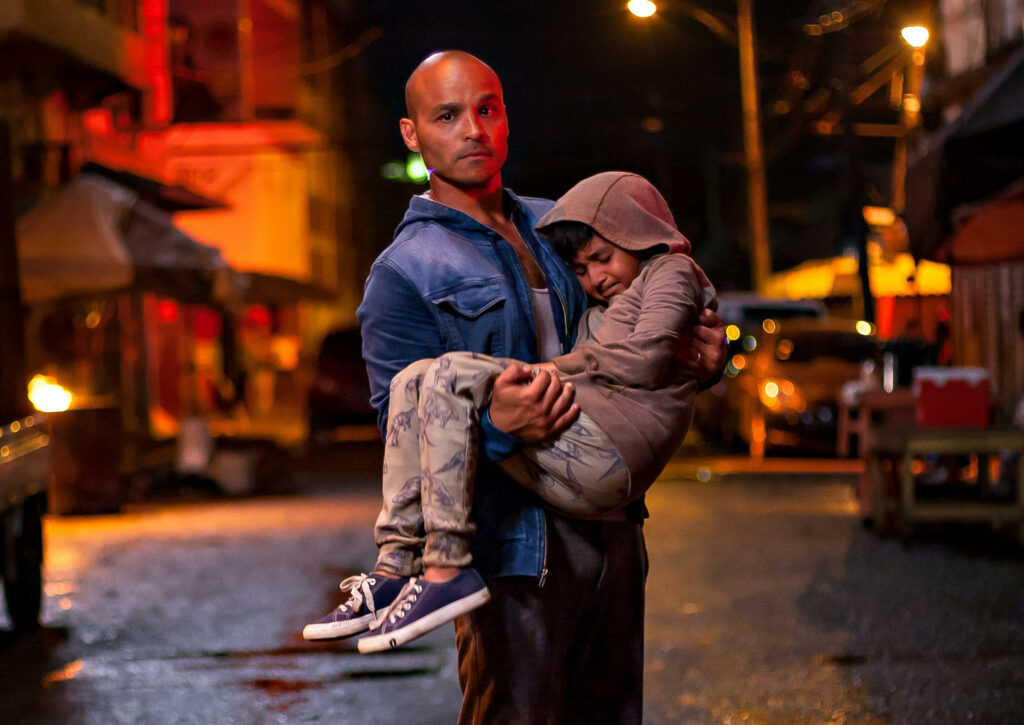 Interestingly, much of the most poignant storytelling in Blue Miracle comes to us through the perspective of the film's youngest actors. Not defined by their past lives on the street but rather by their personalities and potential, Geco (Anthony Gonzales of Coco fame), Hollywood (Nathan Arenas), and Wiki (Isaac Arellanes) learn to overcome their own struggles and the tough facade of their rival orphan Moco (Miguel Angel Garcia) and in the process teach us the power of reconciliation. An adorable undercurrent of prayer plays out between Omar and "Tweety" (Steve Gutierrez), the smallest orphan with the biggest heart. While this film isn't overtly religious, there is definitely room here for families of faith to have conversations about God's plan for our lives, the power of prayer and trust, and service to others.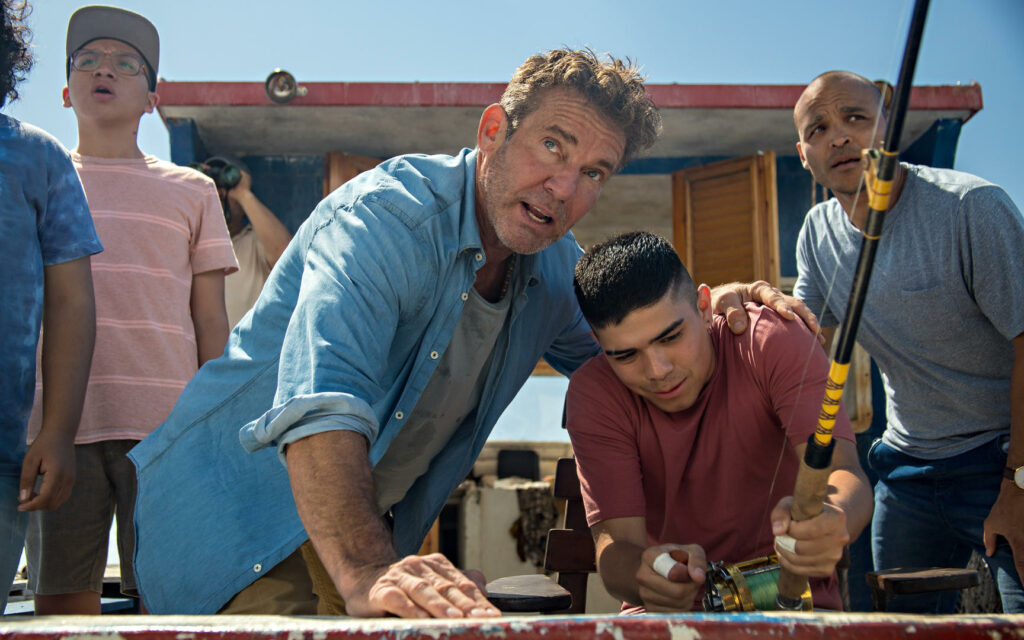 Blue Miracle is an easy watch with very little objectionable material. Parents of children who are sensitive may want to pre-screen the film for some scary moments related to a bad storm and recurring nightmares from Omar's youth. Those caught me with at least one "jump scare" surprise.
Join @LisaHendey for a look at the family-friendly film Blue Miracle opening tomorrow on @Netflix – #BlueMiracleNetflix offers lessons on God's plan for our lives, the power of prayer and trust, and the gift of service to others
Click To Tweet
The film does not directly financially benefit Omar and Becca's non-profit organization Casa Hogar de Cabo San Lucas, but notes and photos at the end of the film highlight not only the "real" Casa Hogar Bisbee Black & Blue team but also encourage viewers to visit the non-profit's website for more information. Most definitely, Blue Miracle is a sanitized version of the horrific trials faced by so many children living today on the streets. Hopefully, this film will open our hearts sufficiently to the plights of so many who live in danger that we'll seek to find practical ways to be of help to them as they learn to help themselves.