As I mentioned yesterday, I'm increasingly interested in exploring untapped creative areas in my life. Part of this interest came as a result of watching the work of gifted artist Katrina Ebersole over the last year. Katrina has an innate ability to capture and convey beauty in her work. It's an honor today to continue my series of conversations with talented individuals who are making our world a better place by sharing this conversation with Katrina. I urge you to visit her website, follow her at Facebook and on Instagram, and consider supporting her work at Patreon. LMH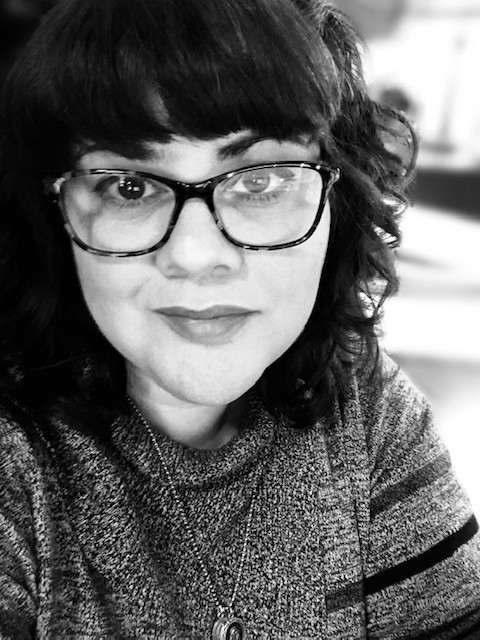 Congratulations on your recent entry into the art world! For friends who don't yet know you, please briefly introduce yourself.
Well my life was pretty atypical until 2005. I went to art school, got married, had a child, and was content and actually looking forward to being a stay at home mom and having more children. After the death of my first son, born prematurely and passed away after a month in the NICU, I sought consolation in Christ, specifically in Catholicism. My ex-husband plainly made me choose – the Church or him. I chose the Church. In 2004 we were divorced.
Obviously there is more to it than that, but really, my pursuit into Catholicism was the final straw for an already strained marriage. I moved to North Carolina to be near family and in 2005 my son and I were received into the Catholic Church. I started blogging about my experience, mainly as a way to digest all the challenges and changes in my life, and that blossomed into full time professional writing. Now I work full time for the Church, on an administrative level, and paint in the evenings and weekends.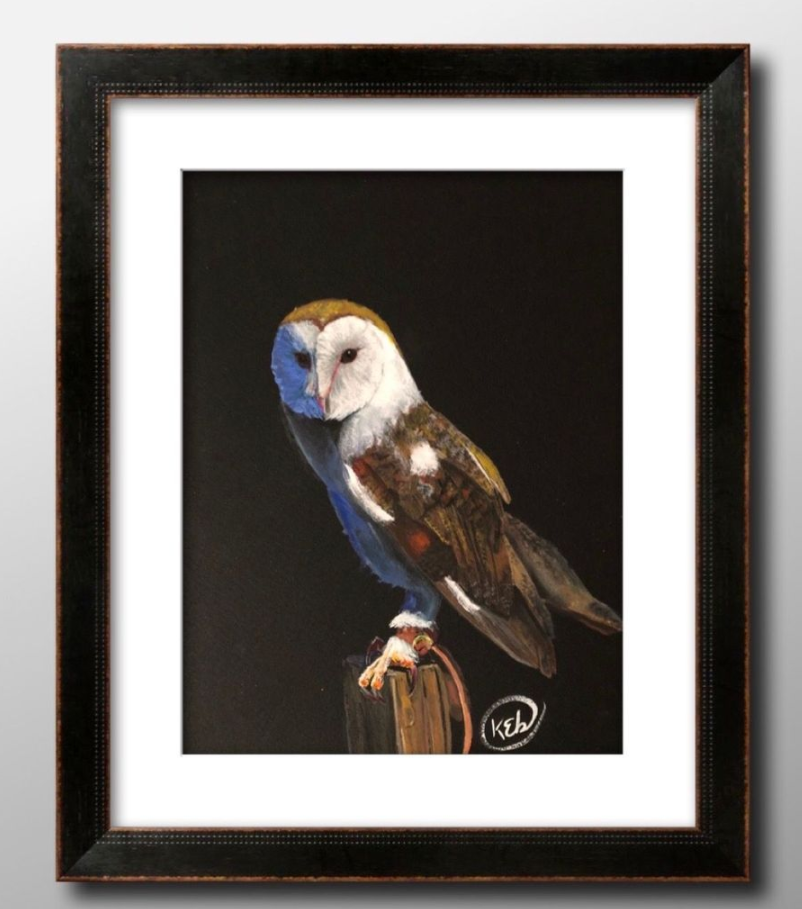 We've known you for years as a gifted creative through your writing. What prompted your foray into painting?
When I decided to step away from the Catholic freelance writing realm, I was left without a creative outlet. Art has always been my first love so it seemed natural to channel my energies back into painting.  I left writing because I found spending so much time delving into the behind the scenes world of Catholic media to be spiritually corrosive. I love art, but spiritually, I also need to be able to work at my faith, to bring it out in the open through physical works of creativity. Writing allowed me to express and process my thoughts, much like praying. When that was gone I was left desperate for a way to process and express my Catholicism. Art naturally fills that void, in a much less toxic way, in that I can remove myself from social media and focus on the act of creating.   
Who are some of your favorite artists? Why? @LisaHendey shares a conversation about art, creativity, and patronage with artist Katrina Ebersole.
Click To Tweet
What specific type of painting is your favorite? Do you have any favorite subjects?
Right now I enjoy working with watercolor and various water media. I enjoy the unpredictability of using water. I use watercolor for underpainting and then embellish with watercolor pencils for detail if I am aiming at realism but most times it's just nice to let paint flow a little uncontrolled across the paper and appreciate the properties and effects that result from it. With water-media I can paint as loose or realistic as I chose, or even a combination of both which I favor right now.
My favorite subjects are birds. I am on a big avian kick right now. I love how birds, like flowers, are used in art to represent a virtue of Christianity or a particular saint, very similar to traditional Eastern iconography.  For example, we often see St. Benedict rendered with a crow by his side based on an incident from his life, the Infant Jesus holding a Goldfinch is a common theme, as is depicting St. John the Evangelist as an eagle.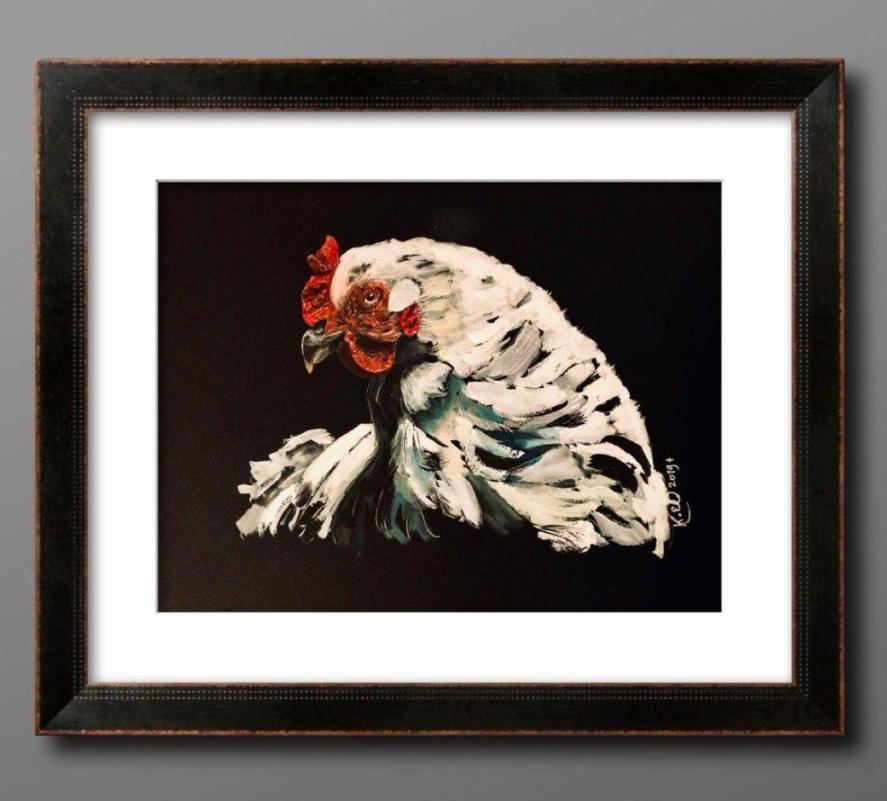 I firmly believe in the power of the arts to bless and inspire us! How does your Patreon platform work and how does the support of your art patrons enable you to continue to create?
I am very grateful for the platform Patreon has provided. It allows artists and writers to be supported by patrons and directly reward them for the generosity. I have multiple tier levels I offer, but anyone can access all the content for $1 a month. They can see exclusive posts and videos of my painting that aren't available elsewhere. Patreon lets you interact more intimately with your patrons, I especially enjoy getting their feedback or suggestions on what I should paint next.
The income that is generated from Patreon goes directly to the artist. I use it to cover general living expenses as well as website maintenance and art supplies. I have gotten pretty good at finding good deals and budget supplies but quality art supplies still cost. Patreon income helps me keep creating daily.
Right now I offer videos, sneak peeks into what I am working on for the coming month, product reviews, basic tutorials, and content related to art and learning art for yourself. I am really excited about building this site to include more tutorials and classes, downloadable sketch outlines so folks can paint along with me, and focus more on teaching. My goal is to get people excited about art in general, so that they will be inspired to pursue their own passion and outlet for expression.  I also want to teach people that creativity is an expression of faith. God gave us these abilities for a reason and we can use them to enhance our own spiritual life.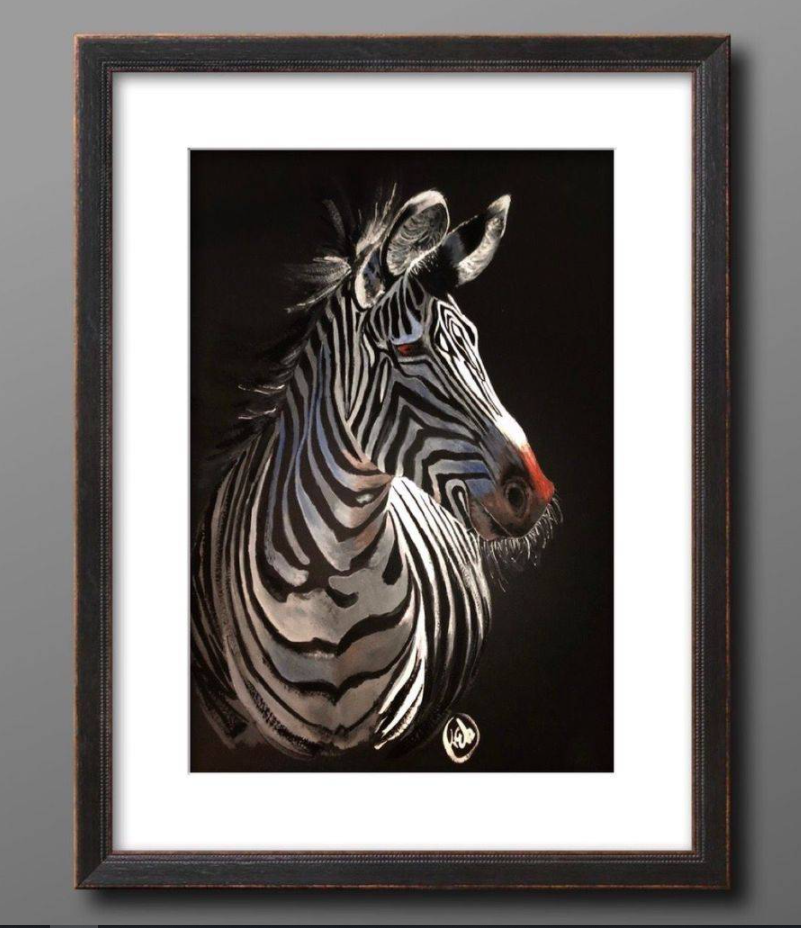 I'm the proud owner of one signed work original by you! Tell us about the custom paintings you've created. What does one need to do to commission an original?
One of my favorite commissions was a painting of a heron in still water surrounded by water lilies and reeds. My patron requested I paint something that represented the heart and spirit of Wendell Berry's poem, The Peace of the Wild Things. It was a perfect example of how prayer and faith can be expressed artistically. I've also been commissioned for house portraits and church portraits to commemorate a baptism, wedding anniversary, an ordination, and a priestly reassignment. I am currently working on several pet portraits since I enjoy painting animals so much.  Most people message through my social media accounts for commission inquiries but I can also be emailed at k.f.ebersole@gmail.com.     
How would you encourage someone else who wants to pursue a new creative passion? 
I would tell them to learn as much as they can about the subject and take advantage of the resources in libraries and online. A lot can be learned by observing other creatives in their field. Observe and never stop learning. It's also important to practice. Like anything in life, even prayer, art skill is improved only by daily use. I encourage people to keep their first works so they can see their progress too. Seeing that growth and development of skill is rewarding and also a great motivator to want to learn and do more.
Most people have something they wish they could do or learn, I hope that people can follow my journey and be inspired to pursue what interests them. Like I said, God gave us this ability of creative expression, we almost have a duty then to channel that expression into prayer and thanksgiving for these gifts.  
For more information on Katrina Ebersole:
A question for you: Who are some of your favorite artists? What do you enjoy about their work?
Find additional conversations in this series here.