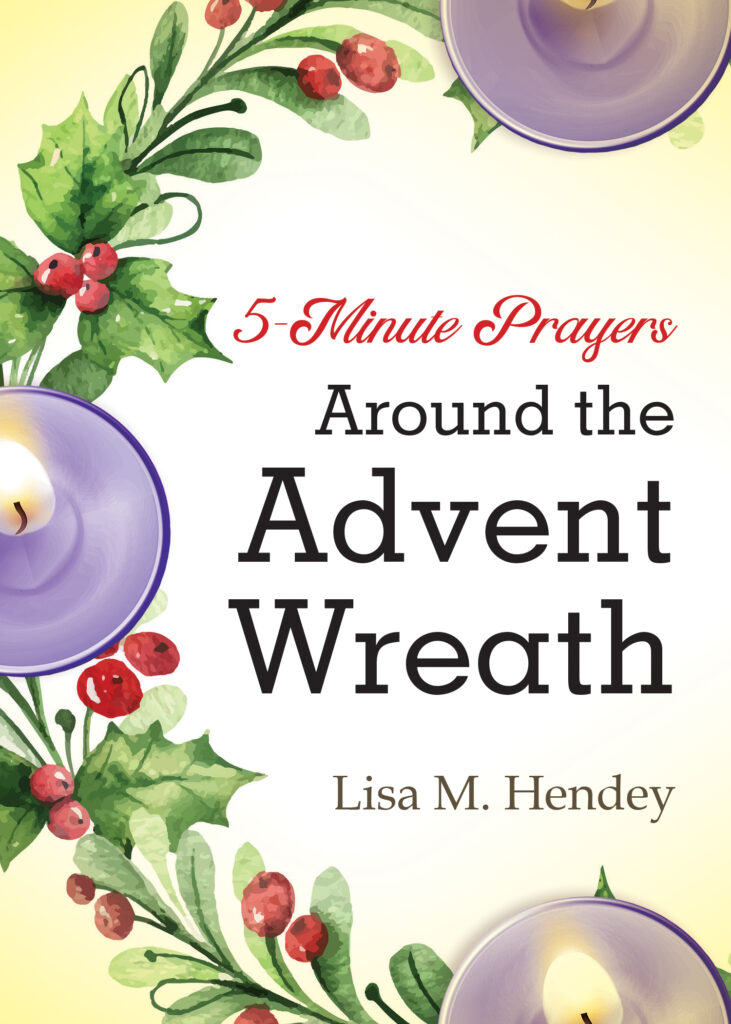 While the temperatures in Los Angeles promise to reach over 80 degrees today, I'm detecting a little hint of holiday spirit in the air with the launch of my latest book project, 5-Minute Prayers Around the Advent Wreath.
Published in conjunction with my wonderful friends at Ave Maria Press, this small booklet builds upon work we began several years back when we published its precursor, O Radiant Dawn. The book takes the roots of what we created there and adds extra resources for you to more fully embrace the season of Advent.
I'm excited to share that we are offering three FREE resources through the Ave website:
A 29-page booklet of Advent Reflections for Families with Children of All Ages featuring three age-appropriate discussion guides for each day of the Advent season
A Guide to Praying with the Saints of the Advent Season
A beautiful hymn sheet for the Advent classic "O Come, O Come Emmanuel"
Today, I am asking you to support my work by ordering a copy of 5-Minute Prayers Around the Advent Wreath for your home. Available in both Kindle and paperback formats and very affordably priced, this book is designed for anyone who wants to linger in quiet introspection during Advent. It looks and feels terrific! I'm even going to go out on a limb and say that even if you don't use an Advent wreath, I think you'll enjoy what we've created for you! If you've always felt like Advent just got away from you in all of the busyness of the season, I hope this book will bring you peace and create lovely memories for you.
Thank you, in advance, for encouraging my writing. I pray that 5-Minute Prayers Around the Advent Wreath will be an early holiday gift that keeps giving for years to come.
Find 5-Minute Prayers Around the Advent Wreath at Ave Maria Press, Amazon, Barnes & Noble, or your local Catholic retailer.
A question for you: How do you prefer to celebrate Advent?