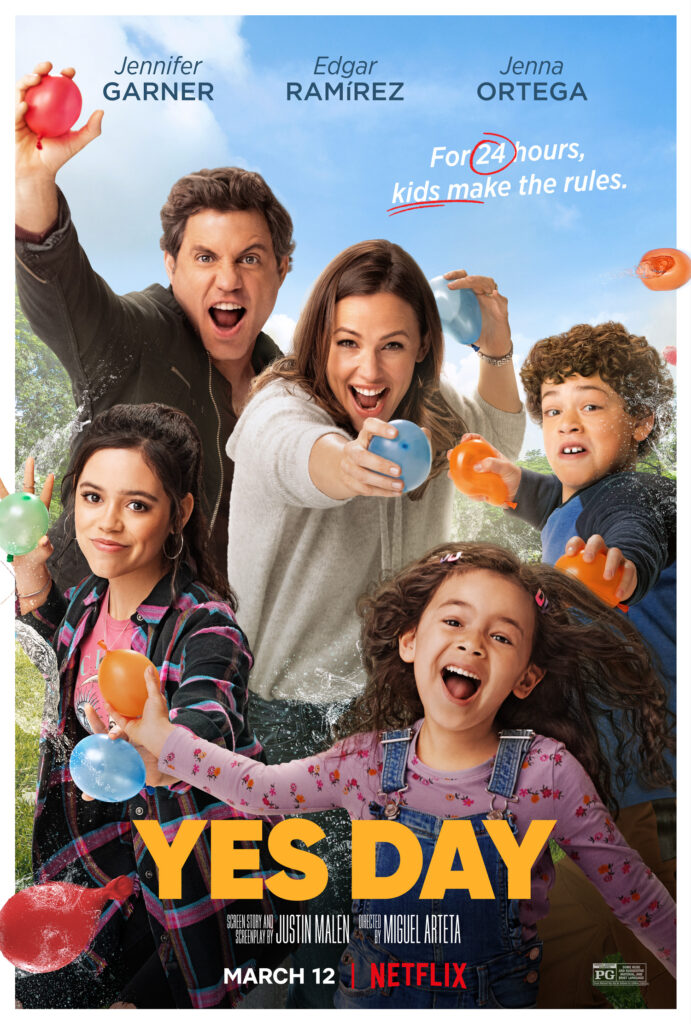 Streaming March 12 on Netflix, YES DAY is a family-friendly romp that's sure to win kids' hearts and imaginations.
Synopsis:
Always feeling like they have to say NO to their kids and co-workers, Allison and Carlos decide to give their three kids a YES DAY — where for 24 hours the kids make the rules. Little did they know that they'd be going on a whirlwind adventure around Los Angeles, that would bring the family closer to each other than ever before.

Source: Netflix
I love the word "Yes" so much that I actually wrote a whole book about it. This being said, I'm also a mom, so I have said my fair share of "No" responses in life. I recall an argument with my husband Greg that now makes me giggle. When our eldest, Eric, was about nine months old, Greg came home one night from working a long shift as a resident in the Emergency Department. As he entered the door of our apartment, I immediately pounced on him and woke baby Eric from a deep slumber.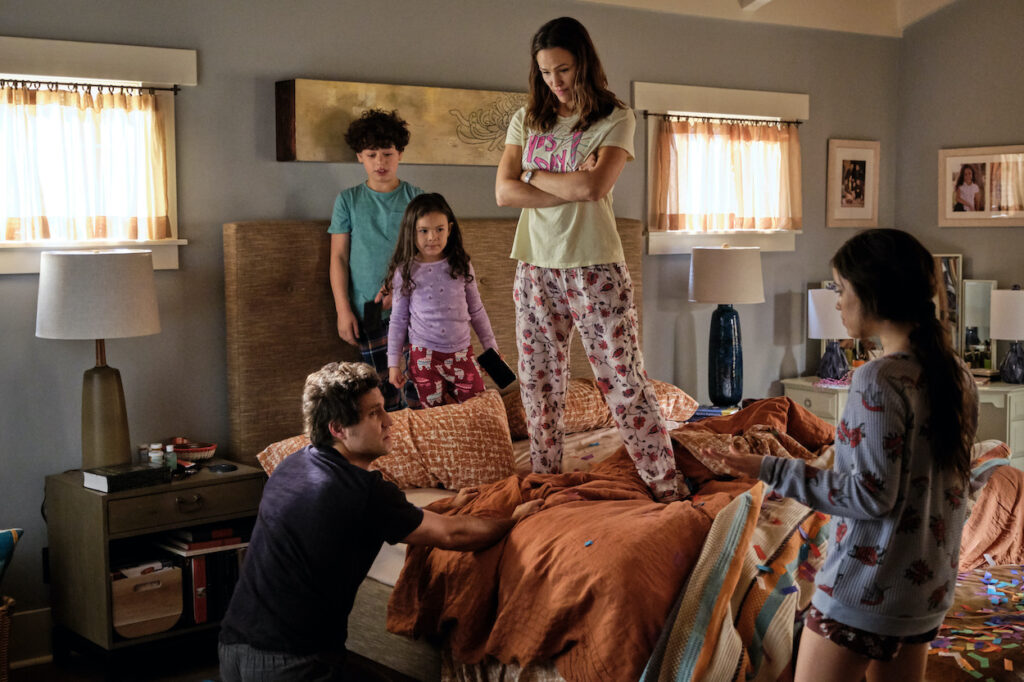 "You need to discipline him!" I said urgently. I can't for the life of me remember what infraction Eric could have possibly committed. He wasn't even walking yet! All I knew was that Greg usually just got to come home and play with little Eric and that I spent all day doing the heavy lifting and being the bad guy. Greg's response was logical: a reprimand so far after the offense wouldn't make any sense to baby Eric. But Greg also said something that stuck with me for many years. "I'm gone all day. When I come home, I don't want to say 'no'. I just want to have fun with him."
Jennifer Garner stars in @Netflix's #YESDAY, a family-friendly romp that will remind every parent why an occasional YES matters. @LisaHendey looks at the film and offers a FREE kit to plan your own family YES DAY.
Click To Tweet
I accepted then that because I was the one mostly home, I would be the heavy, the mean mom. I wore that title for many years, eventually just accepting it even as Greg became more and more involved in day-to-day discipline issues. Saying "No" and being a parent just went together, right?.
Perhaps that's why I had so much fun watching YES DAY with Jennifer Garner. Anyone who's ever had a youth filled with adventure and subsequently become a parent will get a kick out of this streaming film's premise: two parents make a deal with their kids to say "Yes" for a whole day (within reason). What results is a fun romp that will have kids entertained and parents nodding along (but hoping the film won't give their kids fresh fodder to drive them crazy!)
I recommend watching the film with a big bowl of popcorn and then enjoying this fun family activity kit to plan your own YES DAY. No kids? No problem! Why not plan a "Yes Day" just for you, to remind you of the fun of impromptu craziness?!
In a life filled with "No", "Yes" moments matter.
YES DAY begins streaming March 12 on Netflix and is rated PG for some rude and suggestive material and brief language
A question for you: Are you more of a "yes" person or a "no" person?