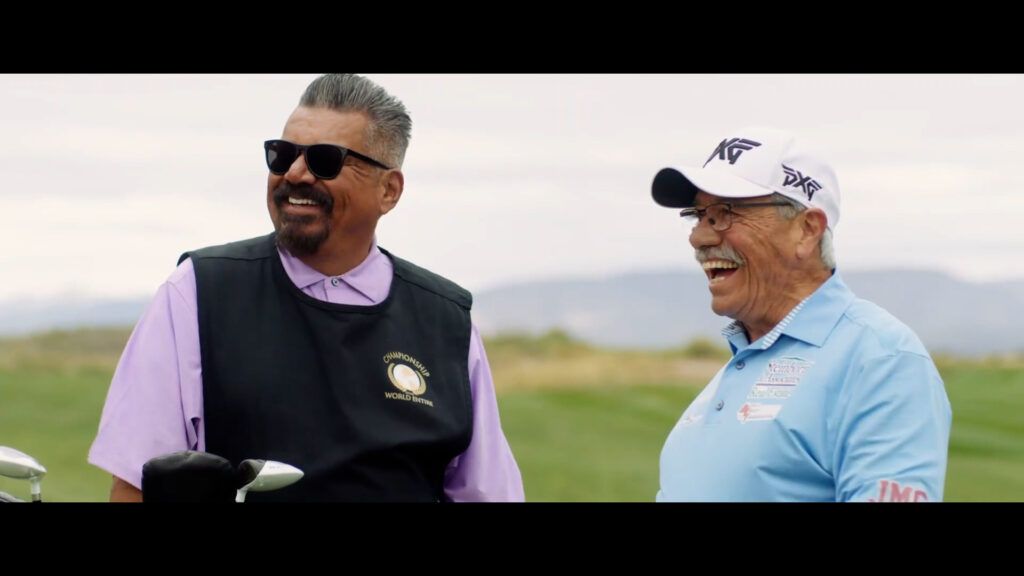 Maybe it's because I'm "of a certain age" and because I watched it with my Daddy, a lifelong golfer. But I must admit that I had a great time screening WALKING WITH HERB. Premiering April 30, May 1, and May 3 for a three-night nationwide Fathom Events limited engagement, the PG-rated comedy features Edward James Olmos and George Lopez, a match made in heaven.
Synopsis:
Joe Amable-Amo is a bank executive and former amateur golfer struggling with his faith after an unexpected tragedy. Faced with doubts about himself, his purpose, and his belief in God, Joe is stunned when God tells him that he's been chosen to inspire the world and play in a world championship golf tournament. Guided by God's eccentric personal messenger, Herb, Joe learns that the seemingly impossible is possible…through faith, family and second chances.

Source: Walking with Herb
You won't likely hear about WALKING WITH HERB on any awards shows. And there are a few cringe-worthy moments in this film adaptation of Joe S. Bullock's novel by the same title, when the corny overtakes the content. But there's good here too: a man faced with so much trauma that he loses his faith in God is given a divine opportunity to find light and healing… and to help others in the process. How many of us, so bombarded with pain and loss in the past year, wouldn't welcome the chance for a happy ending? In many ways, we identify with Herb's anger, consternation, and lack of hope. If Herb wins, we win.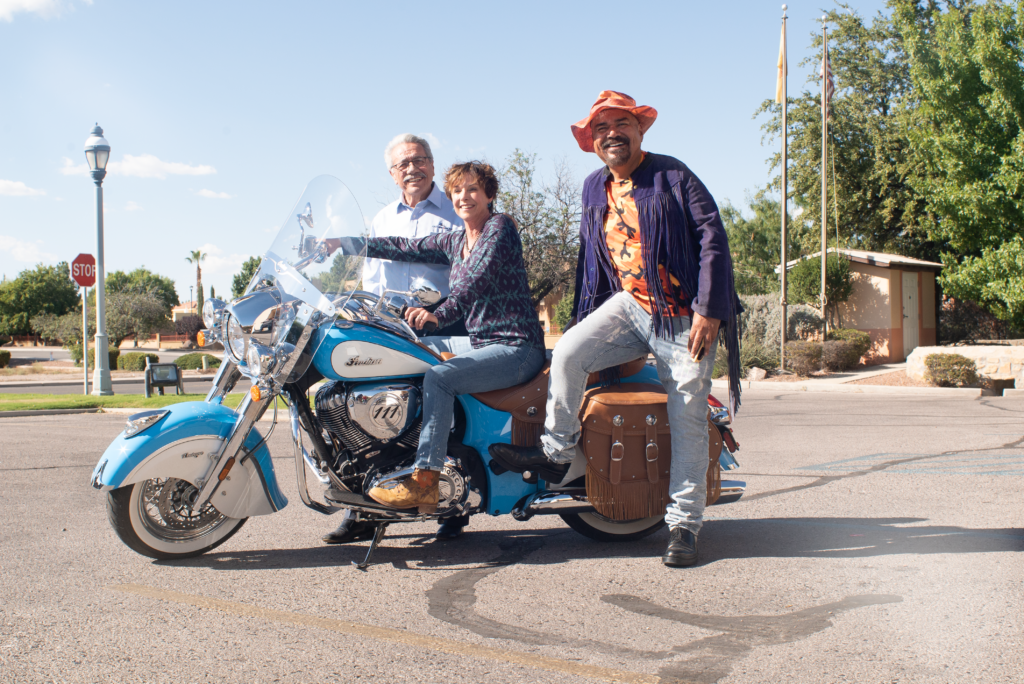 Films like WALKING WITH HERB offer a family-friendly way to broach big topics that are on our hearts and minds. Laughing and crying over made-up stuff offers us a chance to feel the feels we need to feel. And being reminded that miracles of all makes and sizes are possible bolsters a hope we greatly need these days.
In theaters on April 30, May 1, and May 3 nationwide @WalkingWithHerb offers a family-friendly fun. @LisaHendey shares her thoughts on this @edwardjolmos @georgelopez project #WalkingWithHerb.
Click To Tweet
Learn more about WALKING WITH HERB at FathomEvents.com or WalkingWithHerbMovie.com