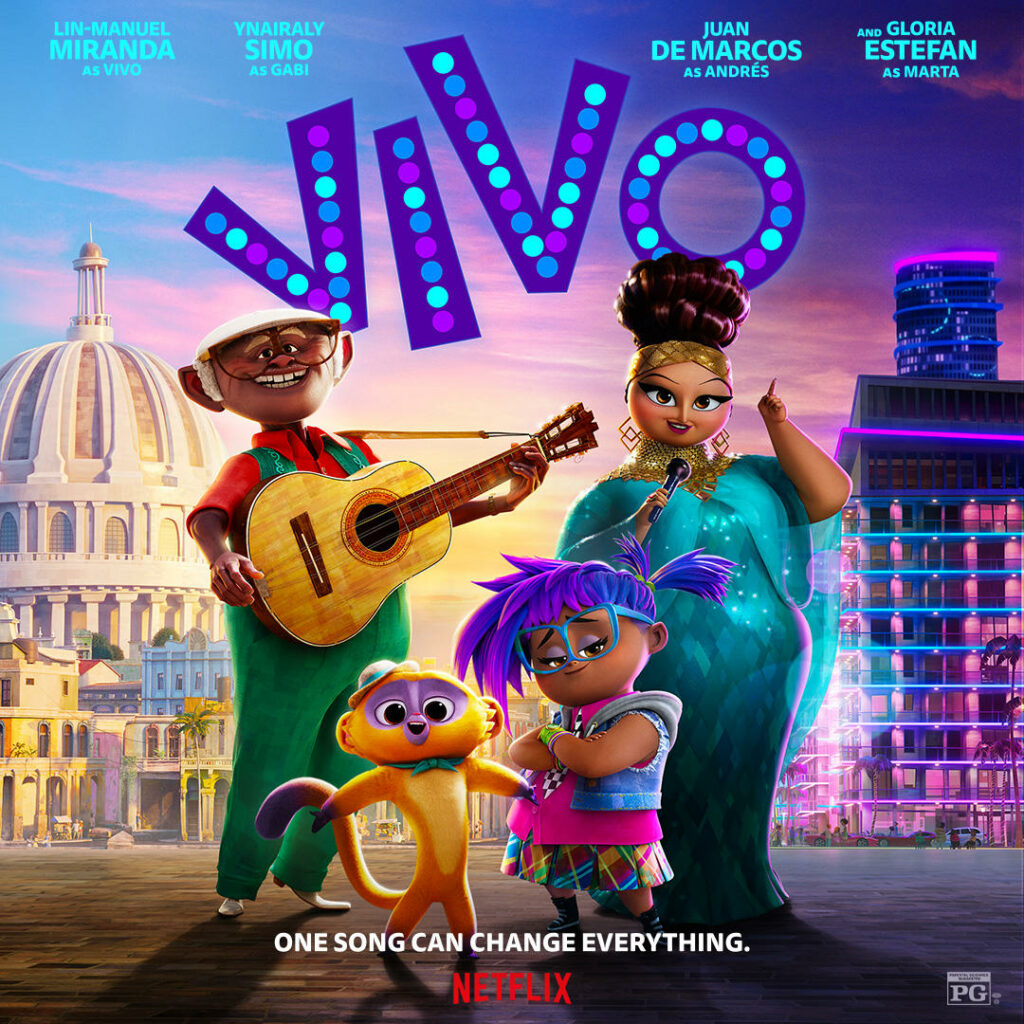 When you combine a musically-gifted kinkajou, a purple-haired tween who marches to the beat of her own drum, and original music by Lin Manuel Miranda, can you really go wrong? If singing, animated creatures make you smile, you'll likely love VIVO, now available for streaming on Netflix.
Synopsis:
From Netflix and Sony Pictures Animation comes VIVO, an animated musical adventure that follows Vivo, a musically gifted kinkajou (aka a rainforest "honey bear") as he embarks on the adventure of a lifetime to deliver a song to his cherished owner's long-lost love.

Source: Netflix
VIVO does an excellent job of combining a heartwarming story with enough upbeat action and adventure to please both parents and children. After the death of his best friend and busking partner Andrés (Juan de Marcos González), Vivo (Lin Manuel Miranda) partners with Gabi (Ynairaly Simo) to defy the odds and deliver a lovely song that Andrés wrote for his lost love, the world-renowned vocalist Marta Sandoval (Gloria Estefan).
Catch @LisaHendey's look at @sonyanimation feature #VivoMovie now on @Netflix. All the gifts of @Lin_Manuel @GloriaEstefan and infectiously delightful newcomer #YnairalySimo in a great family-friendly feature.
Click To Tweet
While there's not much innovation to this plotline, it's the culture and flair with which directors Kirk DeMicco and Brandon Jeffords bring the feel of Cuba and Miami to the screen that makes VIVO feel so fresh. The talented animation team impactfully combines techniques to render heartwarming glances into Andrés and Marta's past lives and to capture all the bustle and energy of a new generation. And though we can hear VIVO's musings, Gabi must rely on the kinkajou's chirps and squeaks as their unlikely epic through the Everglades blossoms into a true friendship. Can they accomplish their mission in time? You'll have to tune in and find out!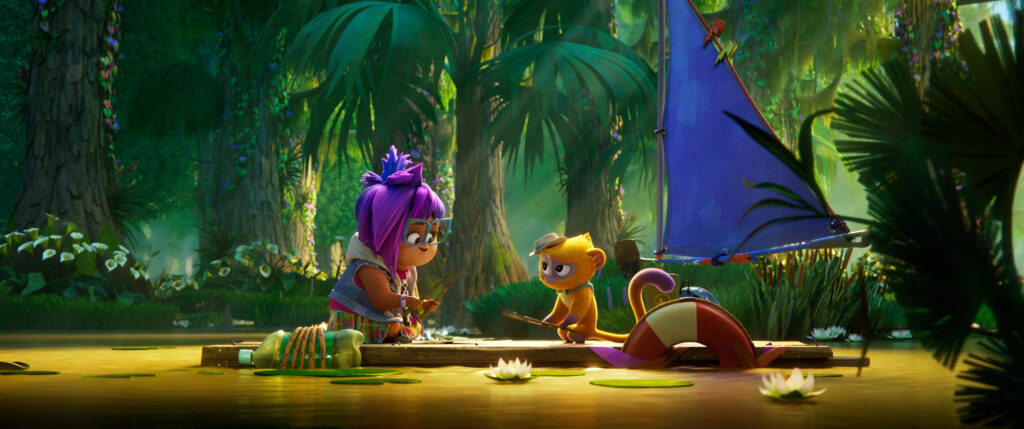 I loved the music, the colors, and the infectious joy of VIVO. I loved Vivo's dedication to Andrés, Gabi's comfort in her own skin, and Marta's style. Rated PG for some thematic elements and mild action, VIVO reminds us to be who we are, to march to the beat of our own drum, and to share the love we feel inside.