Today, I continue my ongoing series of conversations with published authors as I'm joined by T.M. Gaouette, co-author of the cool new collection of short stories for teens and young adults Treasures: Visible and Invisible.
From the early days of the Church, objects touched to holy men and women have been linked to the miraculous, such as described in Acts: "when face cloths or aprons that touched his skin were applied to the sick, their diseases left them and the evil spirits came out of them."

Acts 19:12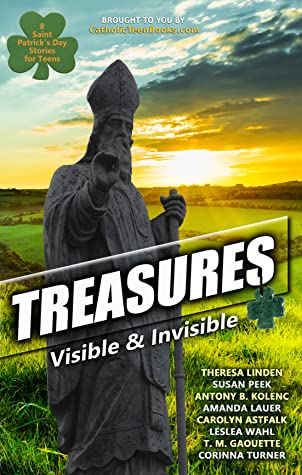 A teen boy sets out to save a friend from pagan druids, but maybe he's the one who needs saving.
Between a baffling scripture verse and a visit from Heaven, a young monk is in for the surprise of his life.
A young girl seeks a mysterious treasure that holds the key to granting a nun's dying wish.
Honora is desperate—then a peculiar clover and a mysterious young man change everything.
William's weekend job is a little gift from heaven, but now his family needs a real miracle.
When threatened by mobsters, Grace receives help from a surprising source.
Alone and afraid, a young girl finds friendship in a stranger. But could this boy be trouble?
Kyle was determined to save the precious relic – but now his whole family is in danger.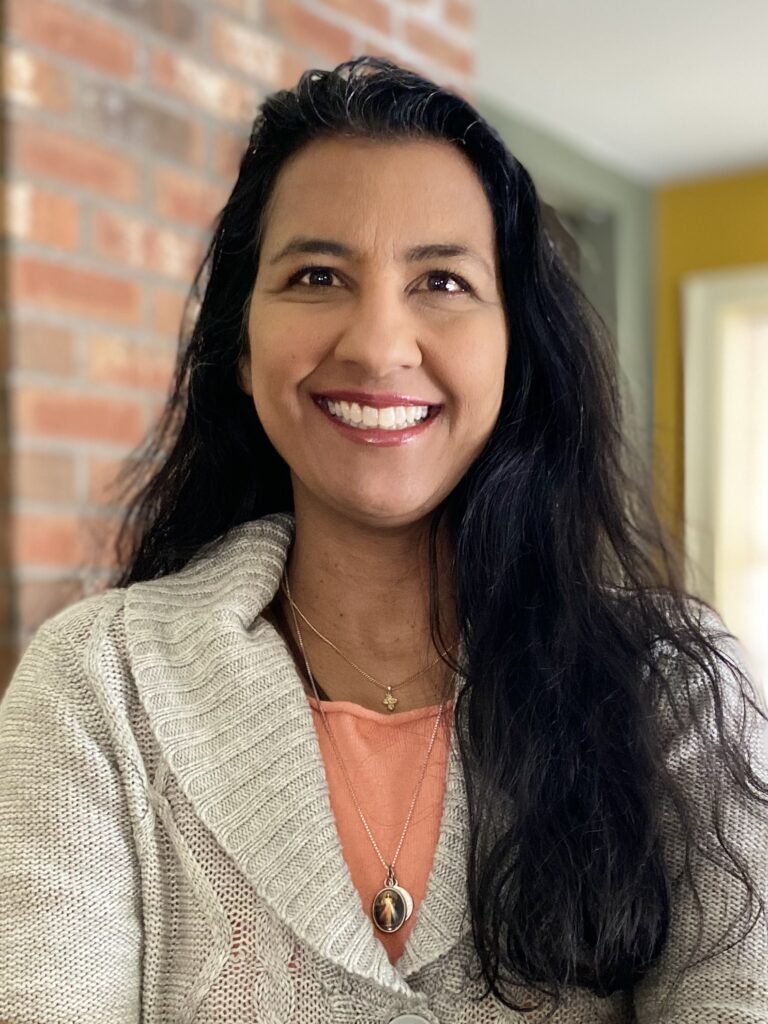 T.M. Gaouette, congratulations on being a co-author of the newly published book Treasures: Visible & Invisible. Please briefly introduce yourself to our readers.
Thank you so much, Lisa. I'm a Catholic wife, homeschooling mom, and homesteader who loves to write Catholic fiction for teens and young adults. My first novel, The Destiny of Sunshine Ranch was published in 2012. Since then, I've published three books in my Faith & Kung Fu series, a prolife novel, For Eden's Sake, and a novella, Shadow Stalker. I'm a member of Catholic Teen Books and contributed to their three anthologies.
How did you become involved in the Catholic Teen Books initiative?
Actually, I was fortunate to meet (virtually) some of the authors involved prior to the creation of CatholicTeenBooks.com. And when I heard about their initiative, I fell in love with the idea and just wanted to be a part of it. So, I submitted my titles for vetting and was accepted. And it's been a wonderful journey ever since.
This book is not any ordinary collection of short stories! Please share a bit about the theme and what makes the book so unique.
Yes. This is CatholicTeenBooks' third anthology, and while each has its own theme, Secrets, Visible & Invisible focused on a stories with a secret and Gifts, Visible & Invisible is a Christmas themed anthology, Treasures, Visible & Invisible goes a little further. When we were coming up with ideas on the Saint Patrick's Day theme, we decided to connect the stories with an item that journeys through the stories which would be present in chronological order. So, all we knew was what the item was, a connemara marble naturally formed into the shape of a shamrock, and then we picked our era. We had no idea what each author would write about and we all pretty much wrote our stories and let God do the rest.
What did you learn from writing your own contribution to Treasures? 
I don't think I really understood the courage it took to go through what Saint Patrick had to go through as a teen. And then to choose to go back to Ireland where he'd been enslaved so as to share his newfound faith with pagans.
Lisa Hendey shares a conversation with T. M. GAOUETTE, co-author of the new Catholic Teen Books collection of short stories TREASURES: VISIBLE AND INVISIBLE a creative look at the life and legacy of #StPatrick
Click To Tweet
Aside from your own story, do you have a favorite in this book? Why does that story speak to you?
I really enjoyed all the stories and hate to pick one, but since you're asking, I'd say that Theresa Linden's story really spoke to me because it connected to mine in a way that we never planned. The two stories also demonstrate beautifully how Saint Patrick's words are carried through time, just like the marble shamrock, sometimes making an obvious impact, other times offering a simple moment of comfort. The collection of stories as a whole amplifies this. I honestly feel God had His hand on this anthology and I'm seeing His Truth reveal itself in these stories the more I read them.
How can folks find this book and learn more about Catholic Teen Books?
Well, I like to say that you can find all our books where books are sold, because even if they're not on the shelves, they can be ordered. The obvious answer is Amazon, but I feel supporting our local bookstores is much needed. Visit CatholicTeenBooks.com to learn more about us and our ministry. And take time to explore the website. Books are listed by genre. There's an awards page, teachers page, our Faith Through Fiction vlogs, author bios, book packs, and book club deals, and a blog. And new content is added often.