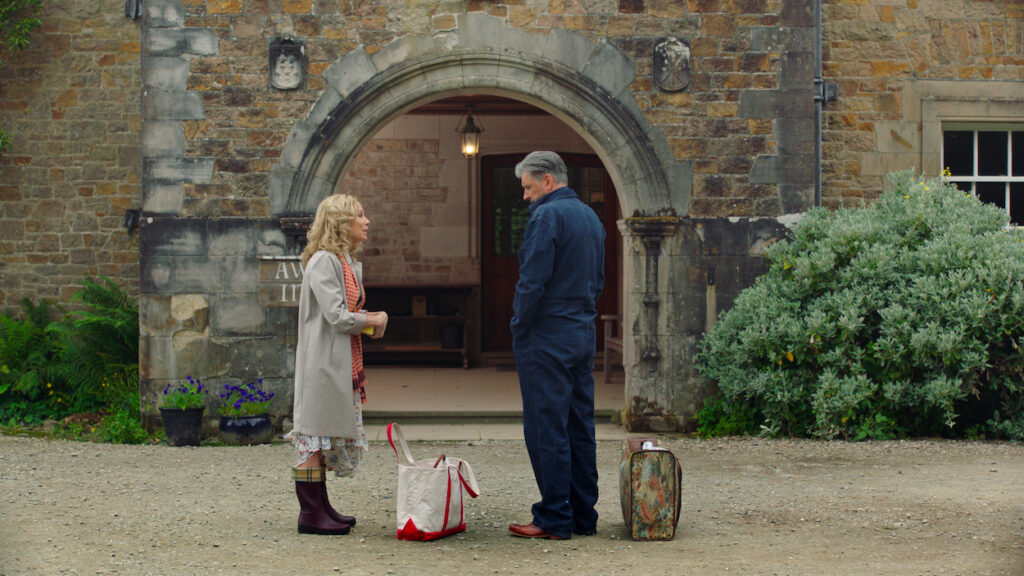 I have to admit that when the opportunity to preview THEN CAME YOU was offered, I accepted the film for one reason: it is set in Scotland and was filmed on location in the Highlands. With my son Adam playing in the Scottish trio The Fire, I've become a fan of not only Scottish music, but of the culture as well.
Check out @LisaHendey's review of #ThenCameYou movie starring @KathieLGifford @CraigyFerg @ElizabethHurley directed by @adrianatrigiani an unexpectedly sweet love story that reminds us that life goes on and the best is yet to come!
Click To Tweet
Synopsis:
THEN CAME YOU stars Kathie Lee Gifford as a lonely widow who plans a trip around the world with her husband's ashes, to visit the places they loved in the movies. During her first stop in Scotland at the beautiful estate she stays in, she meets the innkeeper (played by Craig Ferguson) who changes her life forever.
I came to my screening of THEN CAME YOU at a tender time. We had just come through several weeks of anxiety and fear following the sudden cardiac event that threatened the life of my brother-in-law. So many of you prayed alongside our family for David's recovery. I'm happy to share that he is in outpatient rehabilitation and on a terrific path. But for several weeks, we prayed for the best while fearing the worst. I was continually amazed by the courage of my sister Erin, who immediately stepped up to deal not only with the pain of Dave's illness but also the management of their household. Being so close to a loved one's death will definitely make you contemplate not only your own mortality but the loss of a loved one as well.

When I was finally able to sit and watch the film, I'll say that I was very touched by it. Written by Kathie Lee Gifford, who is herself widowed and stars as Annabelle, the film shares a storyline not frequently touched in the Industry these days: life's second (or third, or fourth…) chapter. Director Adriana Trigiani coaxed not only fun performances out a small ensemble cast including Gifford and Craig Ferguson as her love interest Howard. She also captured Scotland's transfixing beauty. Gifford clearly wrote and acted from an informed perspective. In a real way, she ministers here to every soul that aches from the loss of their beloved.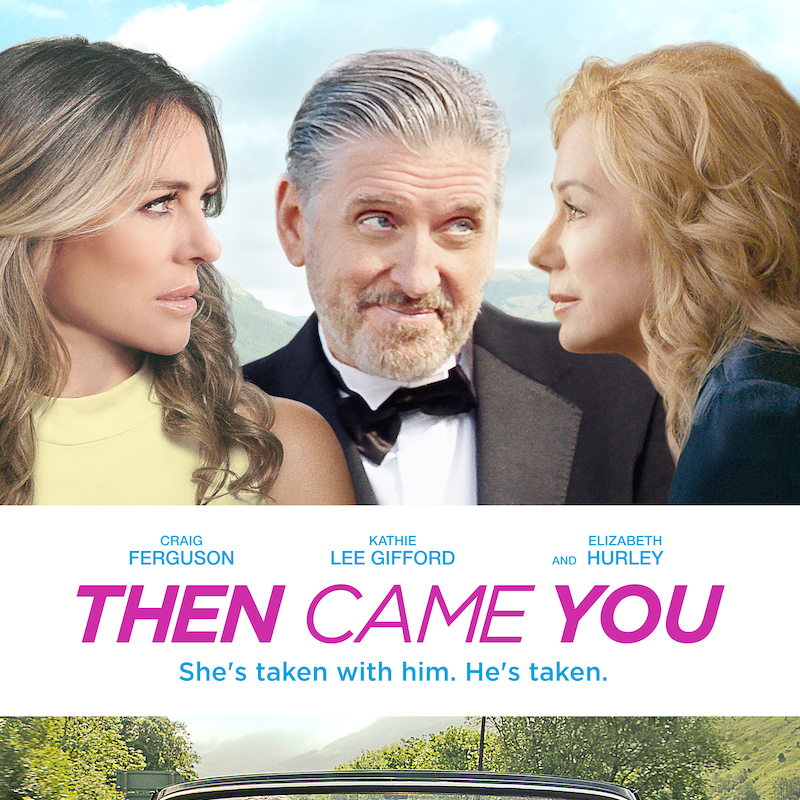 We meet Annabelle at a moment in her life when she's decided to stop dwelling on loss and begin a new journey. To say goodbye to the past, she decides to take the remains of her late husband on an epic adventure that tracks the locations of many of their favorite films. During her first stop at a ramshackle Scottish inn, Annabelle encounters Howard and sparks immediately fly.

Because Annabelle is on a mission and Howard is committed to another (Elizabeth Hurley as Clare), we spent most of the film trying to watch them fight their urges. Unfortunately, the filmmakers have decided to pick some of the low hanging fruit here with too many sexually charged references and some raunchy humor that lowers the tone of what could otherwise be a lovely viewing experience.
One of the finest moments of THEN CAME YOU occurs during a chance encounter between Annabelle and Howard's elderly relative Arlene (Phyllida Law). To avoid spoiling what was one of my favorite aspects of this tale, I'll simply say that there is true magic in what transpires. The chemistry between Law and Gifford is every bit as compelling as the romance at play here. During a time when COVID has separated us physically and emotionally from so many of our beloved elders, I was struck by the dignity of Arlene's role and by the "reveal" that brought an unexpected twist to this story. We "love" in many ways. THEN CAME YOU reminded me to reach out to my own "Arlenes" and to let them know how much they mean to me.

THEN CAME YOU is an engaging romantic comedy that features an unexpected portrayal by Kathie Lee Gifford, offering the chance to see a perennial favorite in a new light. A great score and the majestic Scottish locations offer a fun viewing opportunity.

THEN CAME YOU is rated PG-13 for sexual material and some strong language.
THEN CAME YOU will have one-night showings nationwide via Fathom Events on September 30th, followed by an on-demand and digital release on October 2nd.
https://www.fathomevents.com/events/then-came-you

Social Media:
Facebook: https://www.facebook.com/ThenCameYouFilm
Instagram: https://www.instagram.com/thencameyoufilm/