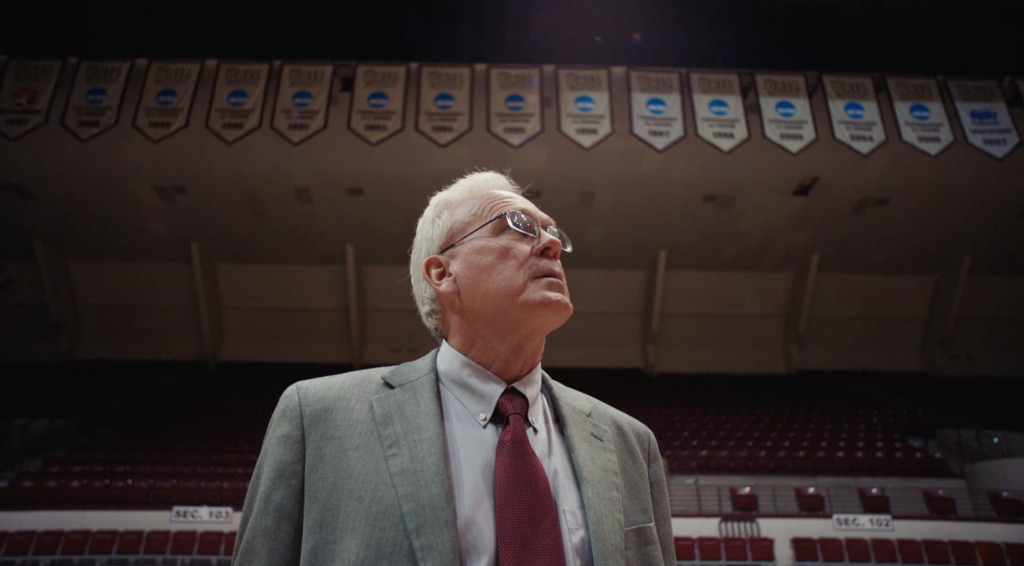 When I was a young girl, no one ever told me that I could be an athlete. My mom dutifully enrolled me in dance classes and Camp Fire Girls. I had an elementary school teacher once tell me in PE class that I ran more slowly than a turtle. By the time I played on my first organized sports team–softball in 8th grade–I was far too delayed to see much playing time.
Perhaps it's my background as a little girl who didn't discover her inner strength until far too late in life that helped me fall absolutely head over heels in love with The House That Rob Built. Far more than the story of one college basketball coach and his legacy of success, this documentary reminds each of us, regardless of our age, to never stop dreaming. Today, I'm honored to share my recent conversations with Megan Harrington, the Director-Producer-Writer of the film, and Executive Producer Father David L. Guffey. Available now in a variety of digital and on-demand platforms, The House That Rob Built is a compelling look at the true meaning of words like "Teamwork", "Coach", and "Dream". Enjoy! LMH
Synopsis:
The inspiring story of Rob Selvig, pioneering coach of the University of Montana's Lady Griz basketball team. In an era when gender discrimination in sports was the norm, Coach Selvig built a "house" of inclusion and empowerment by recruiting female athletes from the ranches, farms, and Native reservations of Big Sky Country. For nearly
40 years, these athletes would establish the preeminent women's basketball program west of the Rockies.

Source: Family Theater Productions
In Conversation with Father David Guffey, C.S.C.: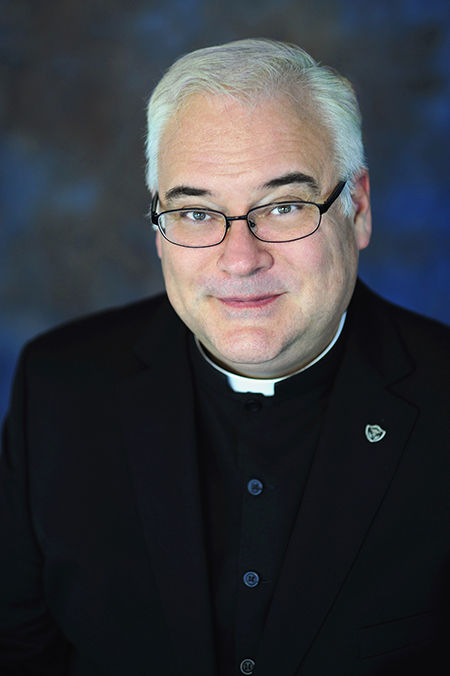 Here comes another hit for Family Theater Productions! Kudos! But this film is not necessarily a "faith" film. Why did you gravitate to this story and how is telling it a fitting part of Father Peyton's legacy?
Family Theater produces content for families. This documentary is a film the whole family can watch and be inspired by. Further, the church has long recognized the value of well-organized and coached sports as a way to call the players to discipline, teamwork, and self-sacrifice. Sports unite people across boundaries that would divide.
In an address to the International Olympic committee in 2013, Pope Francis said, "The bond between the Church and the world of sports is a beautiful reality that has strengthened over time, for the Ecclesial Community sees in sports a powerful instrument for the integral growth of the human person. Engaging in sports, in fact, rouses us to go beyond ourselves and our own self-interests in a healthy way; it trains the spirit in sacrifice and, if it is organized well, it fosters loyalty in interpersonal relations, friendship, and respect for rules."
Watch the film and you will see a coach, Robin Selvig, whose integrity and commitment to his players, brought the best of what sports can be to women on the Lady Griz Basketball team in Montana.
Don't miss @LisaHendey's filmmaker interviews and review of the MUST SEE new documentary @THTRB_SELVIG #TheHouseThatRobBuiltMovie – out NOW from @FamilyTheater1
Click To Tweet
What challenges did the production face being finalized and launched during this time of pandemic? How did your team overcome those obstacles?
By the grace of God, Megan Harrington (producer/director), Jonathan Cipiti (director), and their crew finished shooting the film just before the start of the pandemic. We spent a lot of time in video conferences and phone calls. The final phases of film production are complex, technical and require a great deal of attention. The editors working with Megan were able to do a beautiful job completing the film and arranging distribution. The score by Grant Fonda is a work of art in itself and brings out the heart of the story.
The House That Rob Built follows on the heels of Pray. Why is documentary such a powerful way to tell stories?
Documentaries capture the essence of the lives of people and/or of important situations or events, some of which unfolded over the course of years or decades, even a lifetime. A good documentary has a contemplative dimension in that the filmmakers have to know as much of the bigger picture of the subject as possible. There are so many details, options, and interviews that could be incorporated into a film. From all the possible elements and angles that could be shared, The filmmakers have to discern the core story and key elements for a film of 60 or 90 minutes. This is a real challenge – what to cut, what to include. Then the challenge is to communicate that core story with images and sound that support it in a beautiful, true, and good way. What a joy it is for me to work with and watch talented and thoughtful filmmakers like Megan Harrington and Jonathon Cipiti and composer Grant Fonda.
How would you suggest that audiences see and share this film?
The best thing to do is to go to the website: www.TheHouseThatRobBuiltMovie.com. On the first page you will find information about how to access the film.
In Conversation with Megan Harrington: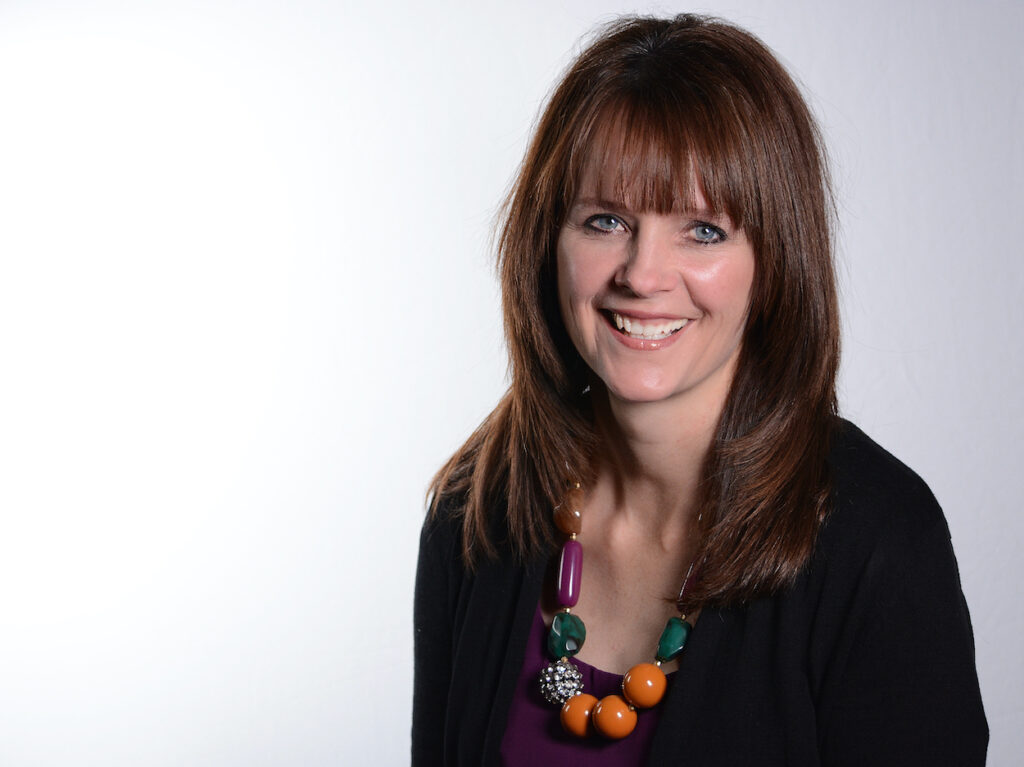 Congratulations, Megan. The film is phenomenal! I have a strong feeling that this was, for you, a passion project. Why is telling Rob Selvig's pioneering story at this time so important?
Thank you, Lisa! It's high praise coming from you and I'm grateful for your time and consideration in reviewing the film. Yes, indeed, it was a passion project! Thanks to Father Guffey and Family Theater Productions, we made it to the finish line!
We've been through a lot in the last year, and Rob's story might resonate more deeply right now when it comes to the importance of family, community, unity and being part of something bigger than yourself. It's always important to have stories that inspire, encourage and entertain, but most especially right now.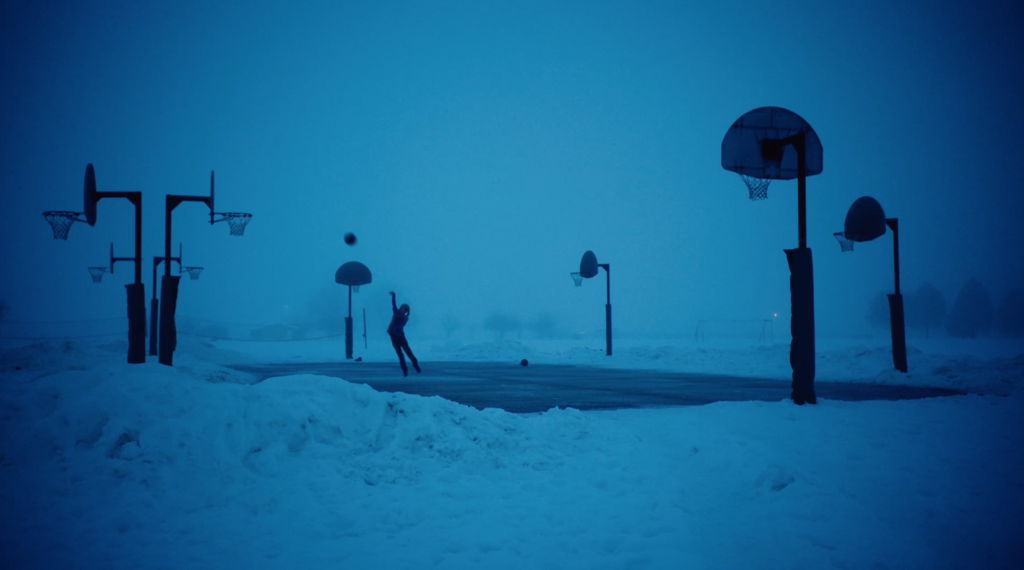 How did your own history as a Lady Griz impact the way that you chose to write the documentary?
I wrote a poem in the 4th grade about my dream to play for Rob Selvig and the Lady Griz entitled, "If Only," so I know first-hand how transformative it was to grow up in a small town that championed the women's basketball program. There were so many other little girls with the same dream shooting hoops on their farm, ranch, or Native Reservation. We had these mythical female role models to watch and learn from – and aspire to be – which was very unique at the time. The Lady Griz games were the big ticket when I was growing up. We didn't want it to be about one team, player or year because it is a generational story. The legacy was built over time and with great love, so it had to be a tale about the entire "house" – including the fans – and it had to start at the beginning with the trailblazers.
Along with his winning records, what was the greatest legacy Selvig left behind both for the University of Montana and for the women he coached?
I think Robin Selvig's greatest legacy was the fact he never left. He committed 38 years coaching at one university, which impacted hundreds of young women's lives, an institution and a community. History was written because he stayed.
How do you believe the film will impact young people, and particularly young girls, who have the opportunity to view it with their families?
I hope young girls who view the film with their families will see themselves in the different faces and voices, and are inspired to follow their dreams. It wasn't that long ago women couldn't even play college basketball, and I hope young people gain a deeper appreciation for what it took to get where we are today. It would be wonderful if the movie sparked a family conversation, because it's about so much more than just basketball.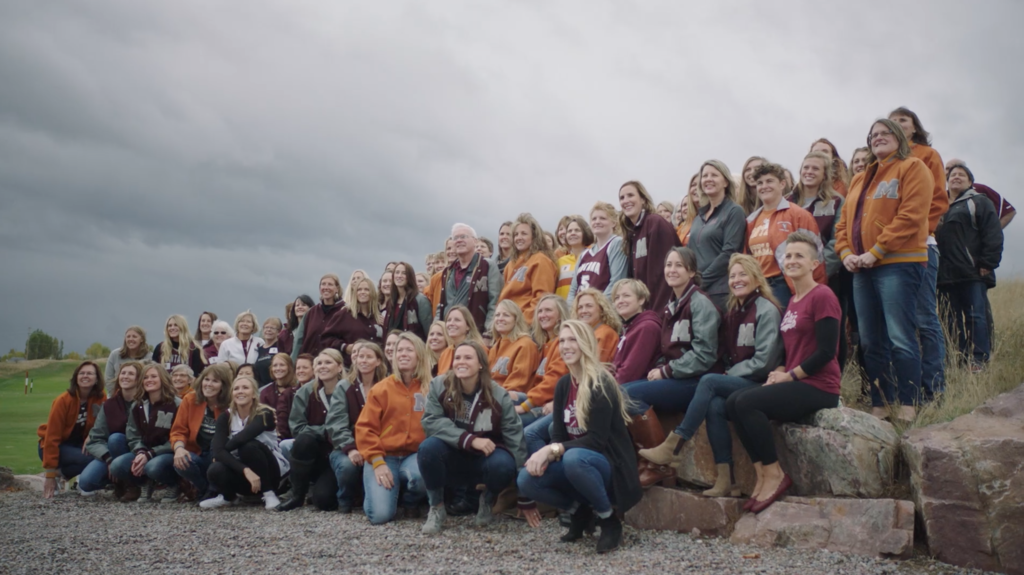 Megan, the movie and its production happened at a pivotal time in your life. How is this movie very much for you a "family affair"?
In May 2019, I thought I was flying home to Missoula, Montana to prepare for our last shoot. In reality, I was going back to be with my Dad for the last 11 days of his life.
Rob's surprise retirement party in July 2016 came together within three months of his announcement, and over 100 women were coming back to honor him. It wasn't something we could recreate. Shoots are very expensive, and I didn't have time to raise the funds and prepare for filming. I was talking with my older brother about what I should do, and he said, "if you're going to do it, do it right." Through the help of my family, I took a giant leap of faith and was able to cover the expenses. If I hadn't borrowed the money for the first shoot in 2016, I wouldn't have been on the plane headed home in 2019. There were other moments like this along the way, and I see clearly now how God was weaving everything together. I thought I was making a movie, but so much more was happening in the big picture of life.
My parents have always been my heroes, and the film is dedicated to them. They were the two faces I looked for in the stands, and the ones I look up to in life. When it came to basketball my Dad and I had a very special connection (#GirlDad). The release on February 23rd will be a special one for so many reasons.
Learn more about and watch The House That Rob Built here.