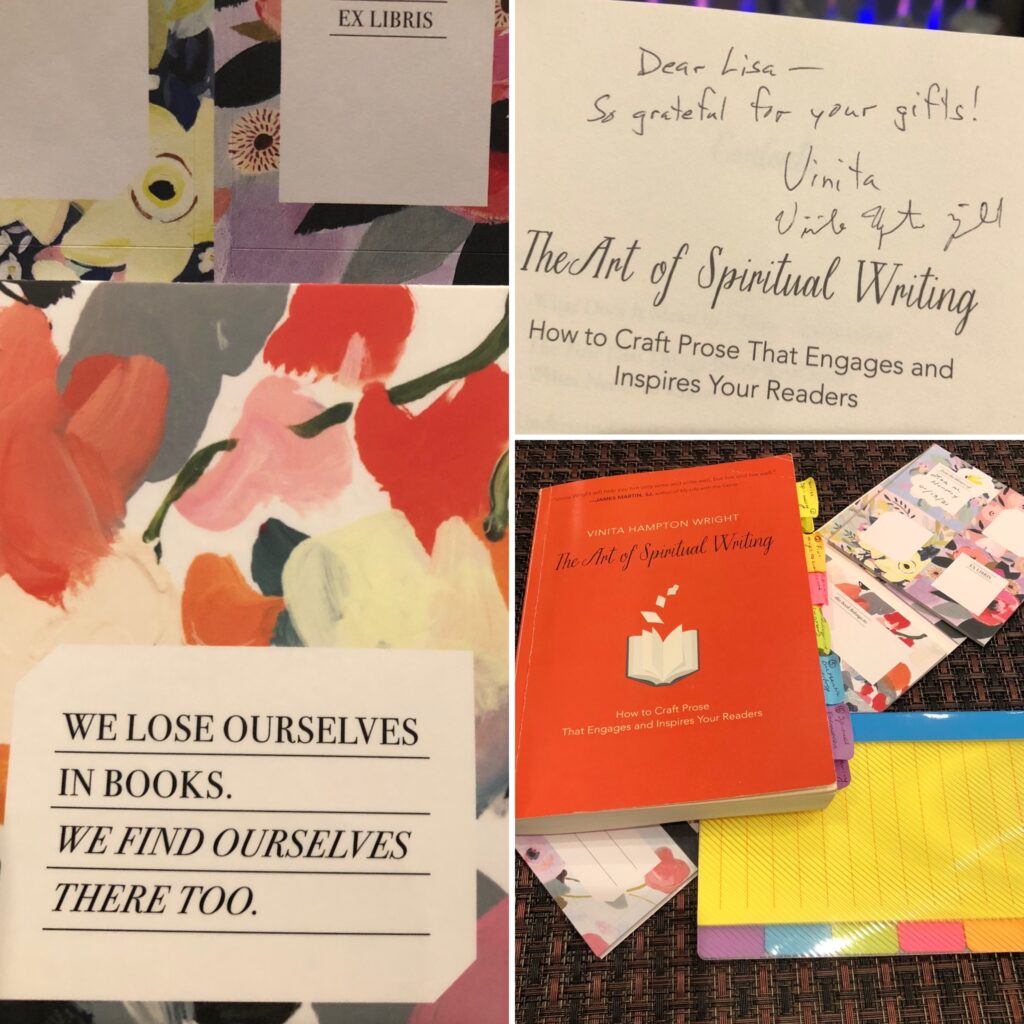 I've decided to do something a little different with my reading in 2021 to help me be more intentional. As a gift to myself, I purchased some simple bookplate stickers at a local stationery store. I'm going to carefully choose what books I read and keep this year and really try to share great books with friends. Books that I decide to maintain in my library will get a bookplate annotated with the date when I finished reading the book. Other books will be donated to local libraries or charities.
Looking for a great book on writing? @LisaHendey recommends "The Art of Spiritual Writing" by Vinita Hampton Wright @LoyolaPress
Click To Tweet
I just completed my reading of the wonderful book "The Art of Spiritual Writing" by Vinita Hampton Wright. Vinita signed the book for me when I heard her speak at a conference a few years back. I "read" her book then, but not really as I should have. I just finished reading it again, one chapter per day, and shared my thoughts on each of the chapters in a freelance writing group (to keep me on track!).
This book is really finding me again at a critical moment in my life when I need encouragement and wisdom and patience and self-compassion. If you share words in any way, I encourage you to pick up this book. I'm blessed to know Vinita in real life and can't wait to someday attend a writing retreat with her. Until then, I'll be coming back to the many pages in her work that have touched my heart.
What are you reading right now?