Today, I continue my ongoing series of conversations with published authors as I'm joined by my good friend (and former editor!) Jon Sweeney. A prolific author, and voracious reader, Jon joins me to share about his most recent book Teresa of Calcutta: Dark Night, Active Love. This book is Jon's third title for Liturgical Press' fascinating People of God series. Like other titles in that series, it offers some perspectives that were new to me, things I didn't previously know about Mother Teresa. That might seem shocking when speaking about one of the most notable and holy people ever to walk the earth! But I appreciated Jon's book, as I have others in the series, for telling this amazing saint's story in a way that is new and fresh and very human. I hope the book will be a blessing for you. Lisa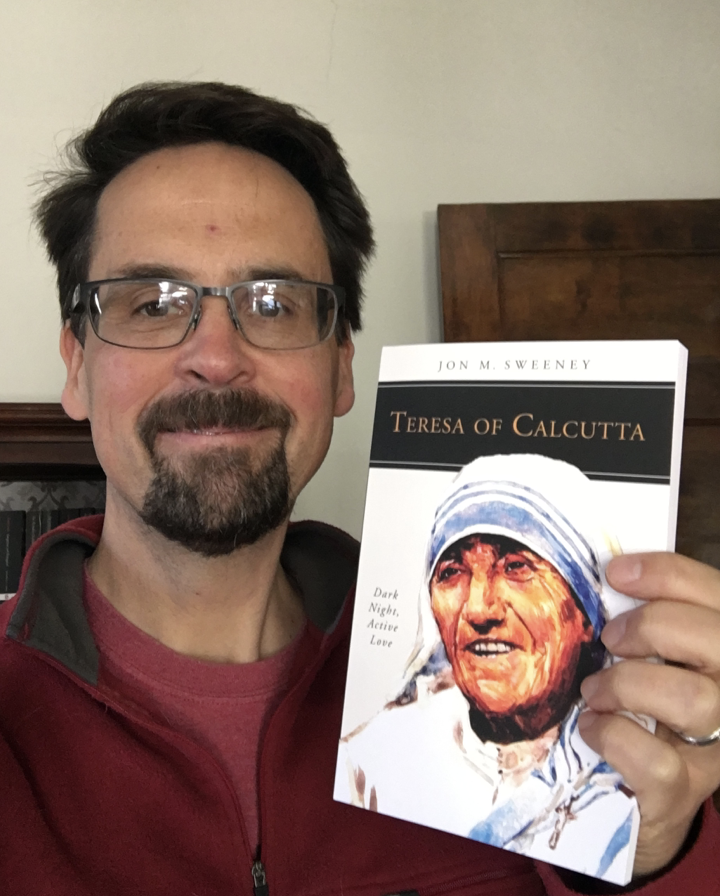 Q: Jon, congratulations on the publication of yet another wonderful book! What inspired you to write Teresa of Calcutta: Dark Night, Active Love? 
Most of all, Lisa, I like to choose a subject with whom I would most definitely want to spend 12-18 months, because that's how long it takes me to write this sort of book, and Mother Teresa is exactly that sort of person. I was not at all disappointed!
Q: With so much already written about Mother Teresa, you share in your introduction that you take a different approach by looking into her voluminous presence on the screen. Please say a few words about this.
I wanted to do 4 things. I wanted to tell her story as the first great saint of the television era, and all that that entails; I wanted to reveal her complexity, and the complexity of her commitments to faith, to Christ, and to the poor; I wanted to point to the friendship she shared with Pope John Paul II and how that impacted both of their lives and charisms; and I wanted to write the first biography of her that really interweaves the spiritual darkness we now know she experienced, as essential to understanding her life over her final half-century among us.
Q: Your book is far from airbrushed hagiography, entering into some of the more challenging aspects of Mother's life. What are you hoping this will accomplish for those who face their own challenges and doubts?
Lisa, Mother Teresa's life and commitments and faithfulness were all so extraordinary, that the rest of us need to also see her humanity — as you suggest, in order to see our own lives of faith in a proper perspective. We can't be extraordinary all the time, none of us.
Join @LisaHendey in conversation with @JonMSweeney to discuss his new @LitPress People of God series book Teresa of Calcutta. Learn what surprised Jon about #MotherTeresa and what he learned while writing this book.
Click To Tweet
Q: What were a few of the most interesting things you learned while researching and writing this book?
She laughed more than I had remembered. She took more chances than people generally know. And she was an excellent manager of people and resources.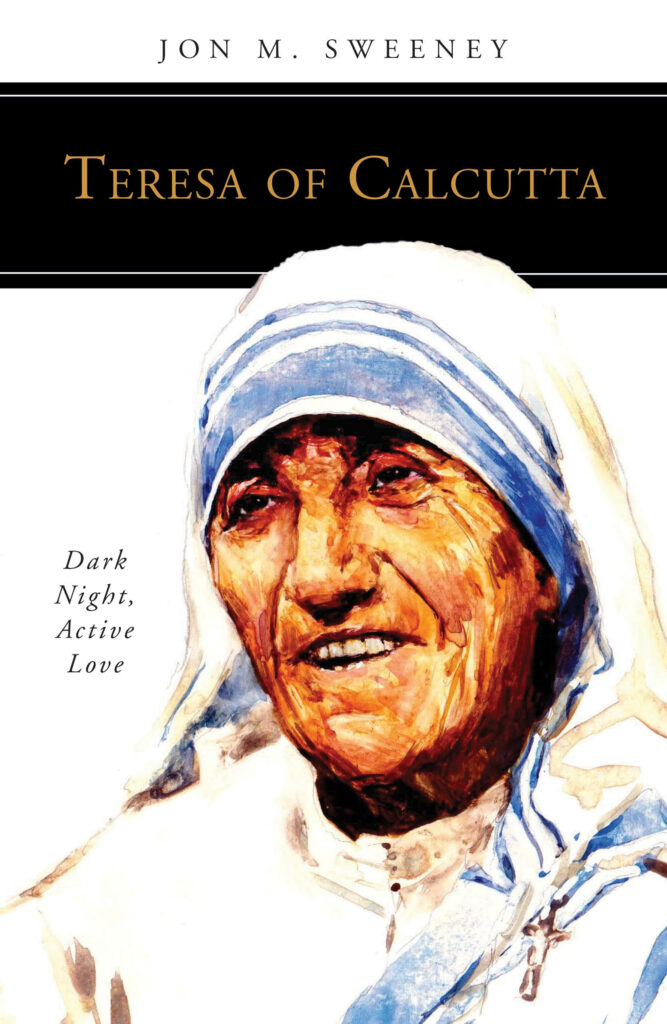 Q: This is your third work for the People of God series. How does Mother Teresa's story complement the other two biographies you've written for the series? If you could write about another "Person of God" living or deceased, who would you choose?
Honestly, I think my days of writing biography are probably over. But, if my Spanish weren't so awful (or non-existent), Cesar Chavez's story is one that I would love to tell. And Swami Abhishiktananda (Henri Le Saux).
Q: How has this project impacted your own spiritual journey?
I'm less convinced than ever before that I do enough for the sick, the poor, and the needy where I live.
Find Teresa of Calcutta: Dark Night, Active Love at Liturgical Press, Amazon, or your local retailer