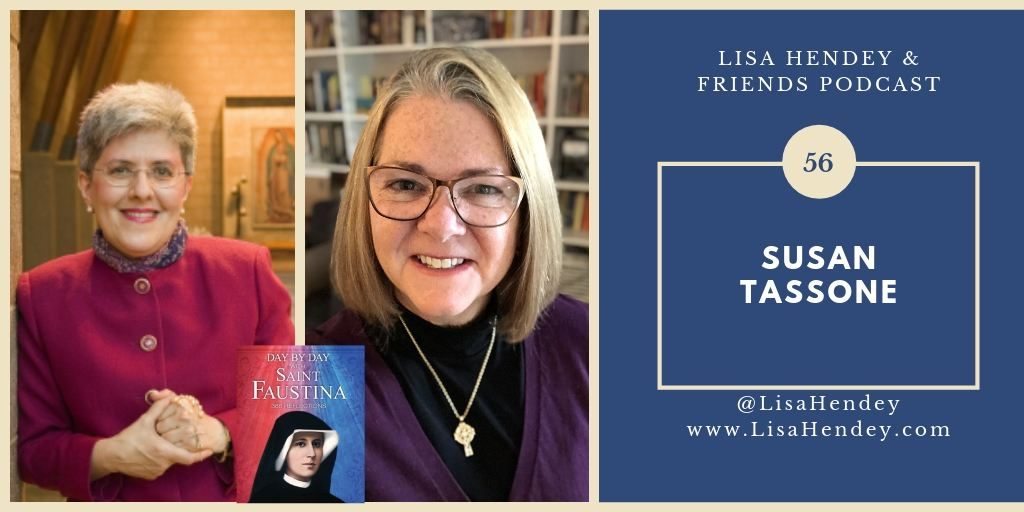 On this week's show, bestselling author Susan Tassone invites us into a journey of spiritual friendship with St. Faustina as we discuss her newest book Day by Day with Saint Faustina.
Discover how spending your days with #SaintFaustina can bless your life. Meet @SophiaInsPress author Susan Tassone on this week's @LisaHendey and friends podcast.
Click To Tweet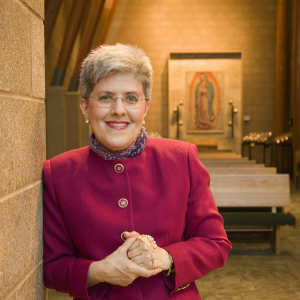 Susan Tassone
Susan Tassone has long been a passionate champion for the holy souls in purgatory and is recognized as leading a worldwide purgatory movement. The award-winning author of eleven best-sellers, including St. Faustina Prayer Book for Adoration, Susan makes speaking appearances throughout the country. Over a dozen cardinals and bishops worldwide have endorsed her works. She s a frequent and popular guest on national radio and television programs as well as social media. In 2013, she was featured in the groundbreaking documentary Purgatory: The Forgotten Church and was on the cover of Catholic Digest magazine in 2017. She also continues to work tirelessly to raise donations for Masses for the holy souls. Susan holds a master s degree in religious education from Loyola University Chicago and had the honor and privilege of being granted two private audiences with St. John Paul II, who bestowed a special blessing on her and her ministry for the holy souls. Learn more at www.susantassone.com.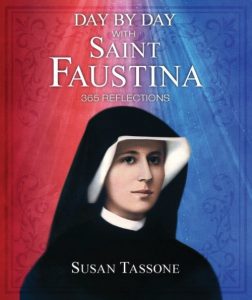 These pages bring you a beautiful collection of spiritual treasures drawn from the celebrated Diary of Catholic visionary and mystic, St. Faustina Kowalska (1905-1938). Arranged by an award-winning and best-selling Catholic author Susan Tassone into a handy, day-by-day form, these selections from Faustina's writings on Divine Mercy revealed to her over the years in mystical conversations with Jesus himself will help you do what Jesus told Faustina he wants you to do: trust completely in His mercy and show mercy to others. By means of these daily readings, you'll come to know and be enriched by St. Faustina's Secrets of Sanctity, awakening in you the qualities of Divine Mercy that Jesus himself infused into Faustina's soul: mercy (of course), but also trust, humility, and peaceful acceptance of God's will for you.
In Day by Day with St. Faustina, you'll learn how to:
Grow daily closer to Christ in the Eucharist.
Use your suffering to help others, including the souls in purgatory.
Grasp the striking details of Faustina's mystical experiences, prophecies, and revelations and discover what they mean for you in particular.
Soon you'll begin to experience in your soul the graces that were poured into hers.
For More Information:
Listen to the Podcast:
Listen to this week's podcast at Podbean, Libsyn, iHeart Radio or at your favorite podcast app.
Check out all of our book and movie picks at Lisa's Amazon Page. For Lisa's speaking schedule visit www.LisaHendey.com. Send your feedback to lisahendey@gmail.com or connect with Lisa on social media @LisaHendey. Thanks for listening! Please consider sharing, bookmark my page for future episodes and subscribe at iTunes to catch every show. Please consider leaving a review or rating for the podcast to help us grow!