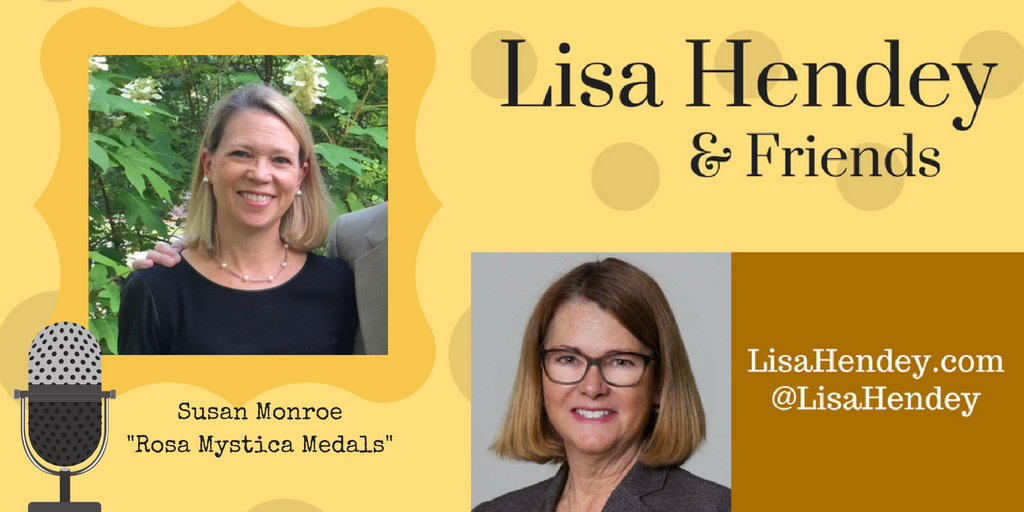 On this week's show, we welcome Susan Monroe, the creator of Rosa Mystica Medals for a conversation on why these special sacramentals bless us and lead us deeper in our faith journey. Learn how antique medals are sourced, which medals are most popular, and how to share your faith with others by helping them understand the intercession of the saints.?
Susan Monroe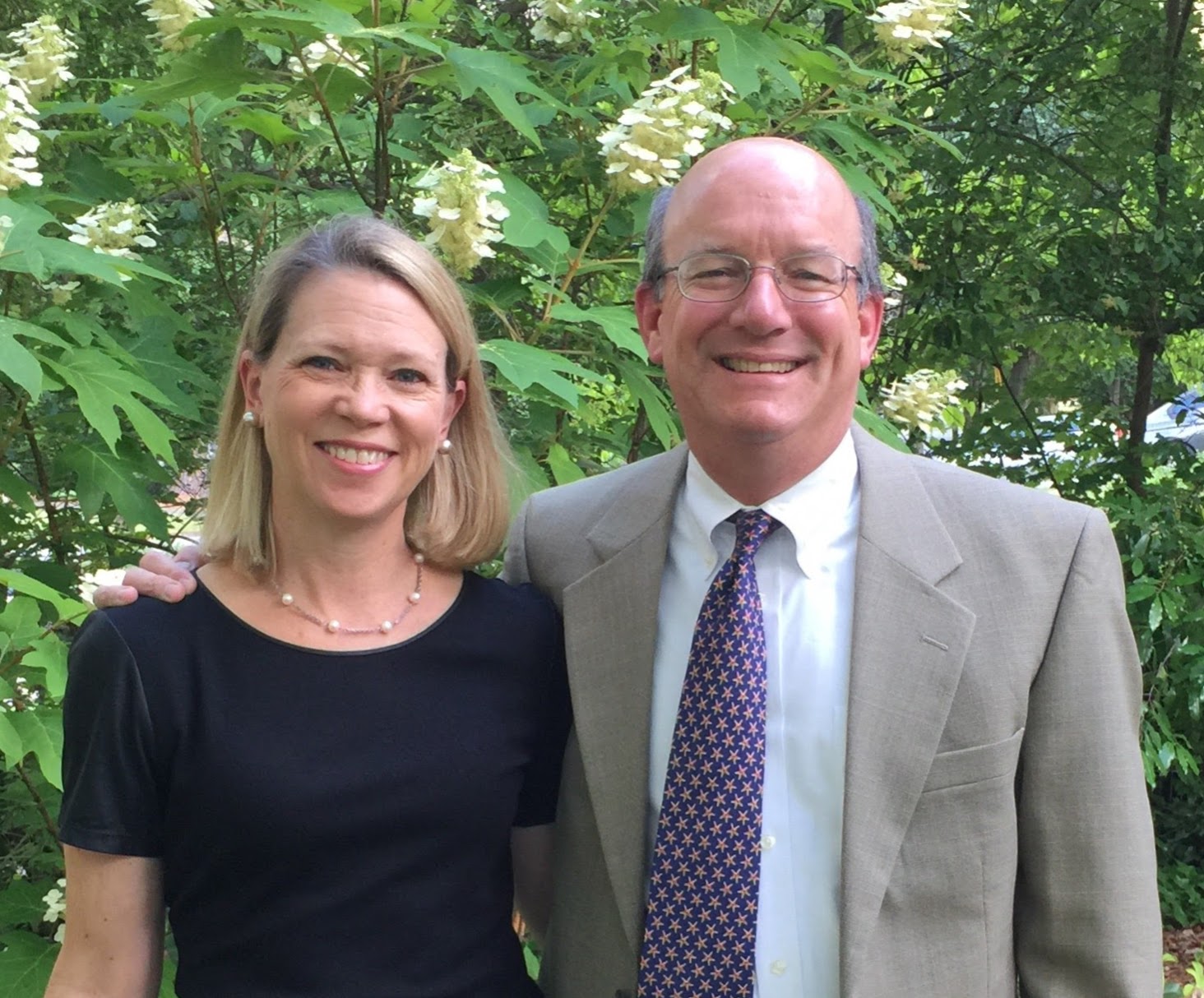 Susan Monroe shares, "I'm originally from North Carolina, but have lived in Atlanta for 30 years; and John and I have raised our family here.  We have three grown children, a girl and two boys, and are loving being empty nesters now. I converted to Catholicism after we got married and really wrestled with the concept of saints.  If someone had told me back then that our business would be all about the saints I would have thought they were crazy!"
Catch this week's @LisaHendey and friends podcast with Susan Monroe of Rosa Mystica Medals and discover the beauty, history, tradition and grace of religious medals
Click To Tweet
Rosa Mystica Medals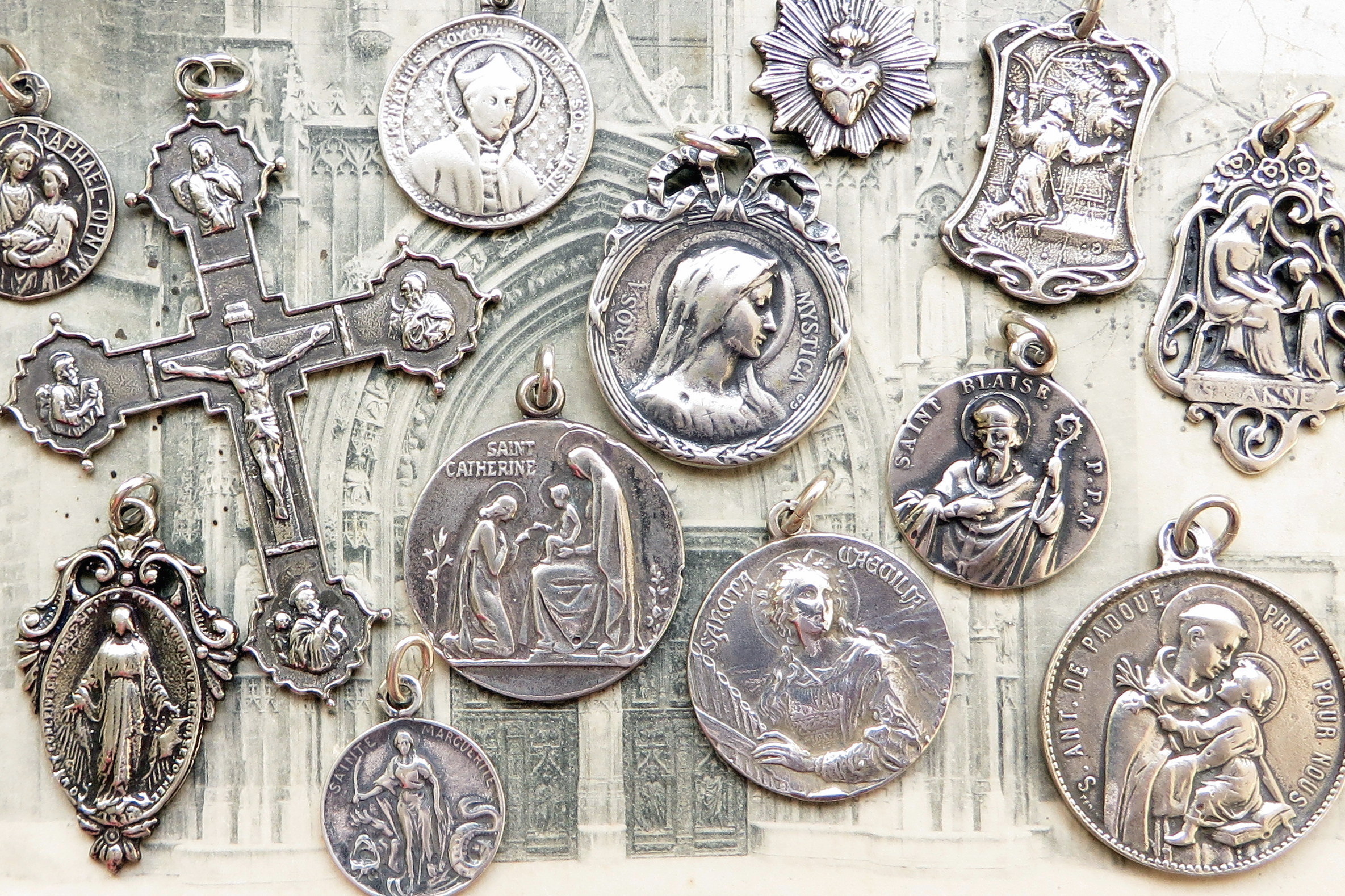 Susan Monroe shares:
"I started Rosa Mystica Medals back in 2008.  I had gotten over my "saint-phobia" and had even begun collecting antique religious medals because I loved how they were like little pieces of art.  I began to sell them as well, but hated when I sold a particularly beautiful one because I knew I would probably never find another one like it.  It was frustrating being able to share a unique saint or design with only one other person, so I figured out how to make replicas of them by making molds of each one and recasting them in silver at home.  I started selling on Etsy, and after several years business got so busy that I couldn't keep up with the orders, so we began having the medals cast in sterling silver by a local shop.  John started working with me full time last August and that really has allowed us to grow the business and increase our inventory.  We now have our own dedicated website that offers over 250 medals featuring the sacraments, various devotions, and over 115 different saints; and we sell medals around the world.  We've really seen these medals touch people's lives, and we try every day to make our business a channel of God's love."
For More Information:
Listen to the Podcast
Listen to this week's podcast at Podbean, Libsyn, iHeart Radio or at your favorite podcast app.
Check out all of our book and movie picks at Lisa's Amazon Page. For Lisa's speaking schedule visit www.LisaHendey.com. Send your feedback to lisahendey@gmail.com or connect with Lisa on social media @LisaHendey. Thanks for listening! Please consider sharing, bookmark my page for future episodes and subscribe at iTunes to catch every show. Please consider leaving a review or rating for the podcast to help us grow!