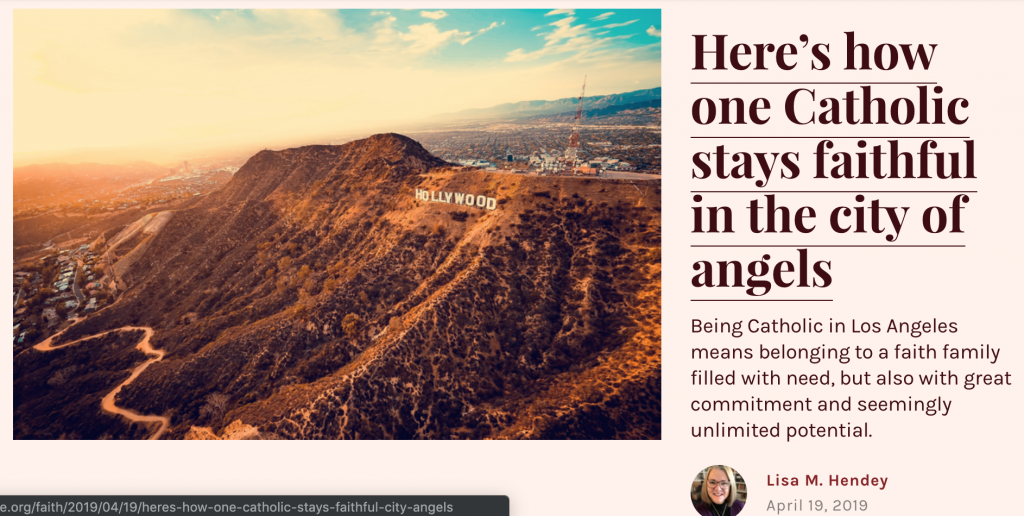 I recently had the opportunity to share a bit in writing and on a podcast about our transition to Los Angeles and how it impacted my spiritual life. In case you missed it, I thought I'd share those features here. As I wrote in this article, our big move happened at sort of a pivotal time in our lives. It's been an unexpected delight, but not without some circumstances that have caused me to ask God big questions.
Catch up with @LisaHendey recent @AmericaMag article and podcast interview
Click To Tweet
Find the article "Here's how one Catholic stays faithful in the city of angels" here (and please remember that I didn't write that headline – I would have said "tries to stay faithful"!)
Find the podcast from "America This Week" here
Huge thanks to Fr. Matt Malone, SJ and his entire team at America Magazine for this wonderful opportunity to speak from the heart.