In my mind, today's launch of the spectacular new Apple TV+ series Prehistoric Planet is perfectly timed. The natural history streaming event arrives on day two of Laudato Si' week, the annual celebration of Pope Francis' encyclical "Laudato Si': On Care For Our Common Home". As we ponder globally our continuing commitment to care for and sustain our common home, a television series that invites us into a stunning new consideration of our past feels particularly timely. To be able to "see" that about which we've only dreamed of or imagined for so many years is an uncommon gift.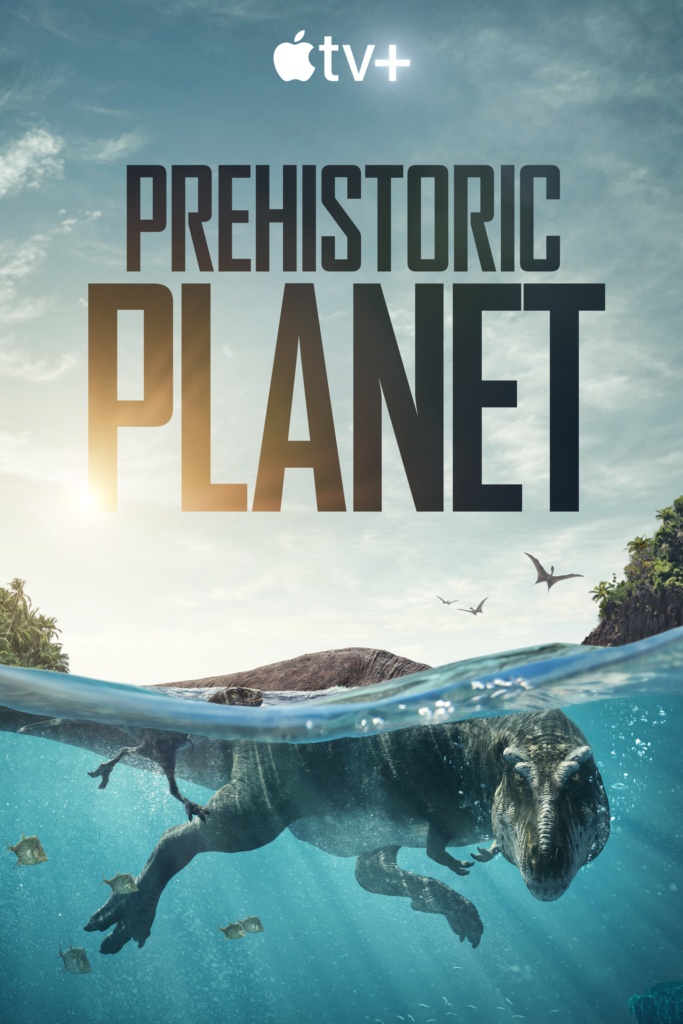 Synopsis:
Experience the wonders of our world like never before in this epic docuseries from Jon Favreau and the producers of "Planet Earth." "Prehistoric Planet" combines award-winning wildlife filmmaking, the latest paleontology learnings and state-of-the-art technology to unveil the spectacular habitats and inhabitants of ancient Earth for a one-of-a-kind immersive experience. The series is produced by the world-renowned team at BBC Studios Natural History Unit with support from the photorealistic visual effects of MPC ("The Lion King," "The Jungle Book") applied to concept art created by Jellyfish Pictures ("The Book of Boba Fett," "Spirit: Untamed"). "Prehistoric Planet" presents little-known and surprising facts of dinosaur life set against the backdrop of the environments of Cretaceous times, including coasts, deserts, freshwater, ice worlds and forests. Travel back 66 million years to when majestic dinosaurs and extraordinary creatures roamed the lands, seas and skies.

Source: Apple TV+
While I've only screened the first episode of the series, Coasts, I'm already intrigued. Combining the narrative talents of Sir David Attenborough with the latest in scientific discoveries about paleontology and advances in filmmaking techniques creates an end product that helps the viewer to experience this era from never-before-seen perspectives:
Coasts: A pregnant Tuarangisaurus is in distress — and her young calf can sense it — as she travels waters that are home to the ocean's deadliest predators. 
Deserts: Above the deserts of North Africa, aerial combat ensues as male Barbaridactylus pterosaurs fight for the attention of females below.
Freshwater: With its feathered body and duck bill, the eight-ton Deinocheirus wades through an Asian wetland in search of relief from pesky biting flies.
Ice Worlds: Within the snow-covered forest, a tense standoff develops between ancient rivals, Pachyrhinosaurus and Nanuqsaurus.
Forests: A journey through an underground cave in North America turns perilous when a young Triceratops is separated from its mother.
Join @LisaHendey for a look at the exciting new @AppleTVPlus series #PrehistoricPlanet – seems perfectly timed for a celebration of @Pontifex #LaudatoSiWeek
Click To Tweet
With a wonderful musical score and storytelling that's every bit as engaging as the latest blockbuster films, Prehistoric Planet invites me to "see" parts of our world that came before me with new clarity and insight. Seeing this beauty, this enormity, these beings who roamed our world so long before I ever did reminds me to more painstakingly strive to preserve this beautiful home of ours for future generations. Families should be forewarned that while never overly grizzly, there is "real world" dinosaur action here, which means more than one baby dino being eaten or killed.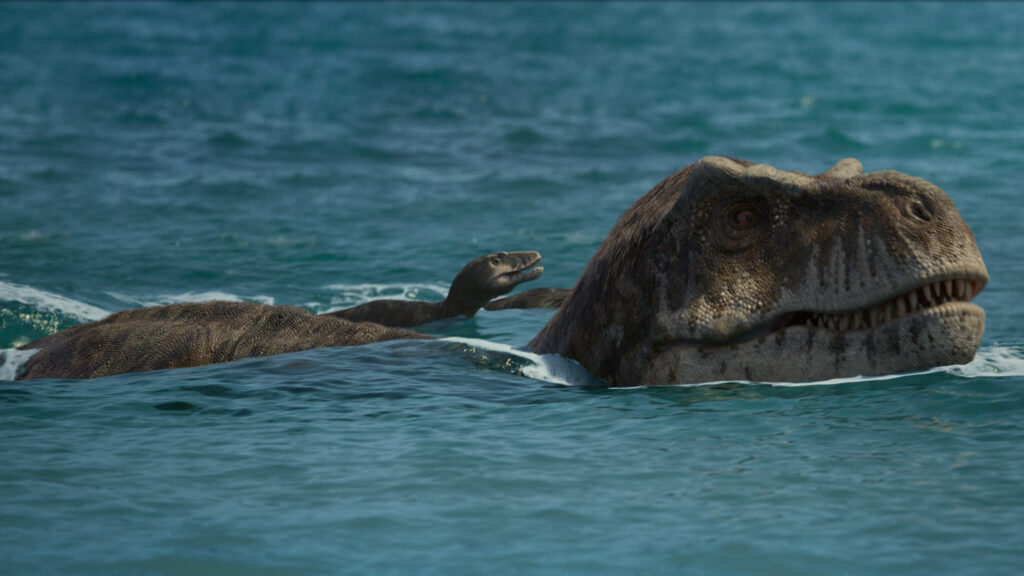 One particular sentiment from Laudato Si' has long stuck with me since learning about Prehistoric Planet:
"The universe unfolds in God, who fills it completely. Hence, there is a mystical meaning to be found in a leaf, in a mountain trail, in a dewdrop, in a poor person's face. The ideal is not only to pass from the exterior to the interior to discover the action of God in the soul, but also to discover God in all things."

Laudato Si', paragraph 233
I look forward to enjoying the rest of Prehistoric Planet this week to discover in remarkable new ways God in all things, including the dinosaurs who roamed our common home so many years ago.
"Prehistoric Planet" debuts globally on Apple TV+ from Monday, May 23 through Friday, May 27, with one new episode per day.