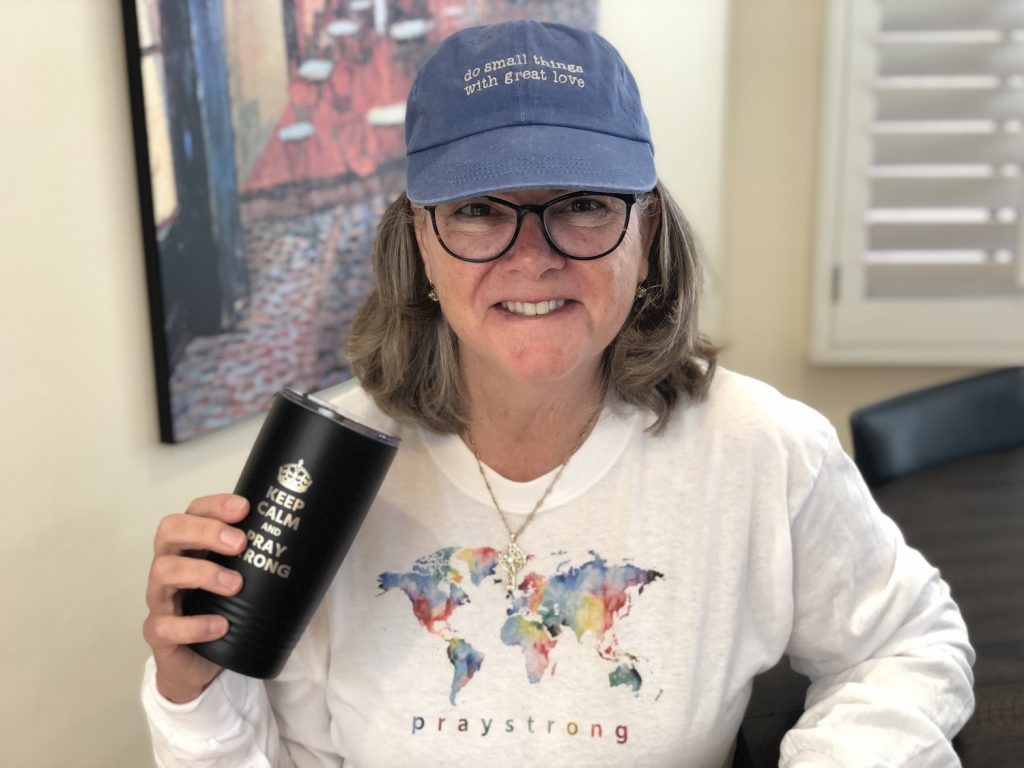 I may be losing it, friends.
Here in Los Angeles, it feels like we are still weeks or perhaps months away from "normal" life. To be honest, even when our social distancing ends, I don't think that life will resemble what it used to be. My speaking engagements and travel have been canceled for the foreseeable future. I can't visit my parents in person at their Assisted Living center. My world, which previously was so varied and far-flung, suddenly feels very small. So many people are using this time with great impact. My days don't feel that way.
Today, over on Facebook, I did a bit of venting. Apparently, that struck a nerve with folks. Not only did I receive several truly encouraging comments there. My phone has been ringing this afternoon with friends calling to check in on me. Isn't that nice? In an age when hitting the "like" button, or now even the "care" button is the norm for showing our empathy, people taking time to actually check in on me is a reminder that despite social distancing, we are still emotionally close to one another. Maybe I wrote that post to vent a bit. But I also know that sharing how I'm really doing right now is perhaps helpful to others who are also feeling overwhelmed by life. Rest assured, I'm fine. I know when to ask for help and I receive it when I need it. But I'm moved by so many beautiful friends and loved ones who care about me.
An update on this week's work and upcoming fun from @LisaHendey and trying to #PrayStrong
Click To Tweet
In other news, I'm happy to share that I'm offering a fun contest this week. If you head over to my Instagram account (@LisaHendey) you'll find all of the details on how to enter to win this lovely "PrayStrong" gift package: a beautiful PrayStrong long sleeve shirt, a "do small things with great love" cap, and a "Keep Calm and PrayStrong" tumbler. To see the entire line of PrayStrong goodies, visit www.PrayStrong.com.
Here are some of my personal highlights from the past week:
Virtual Gathering Gift: Here at the blog, I shared my idea for a fun Mother's Day gift. I'm happy to work with you to fulfill personalized book orders. If you'd like one of my books for a loved one, just drop me a comment here or email lisahendey@gmail.com.

Mamas in Spirit Podcast Interview:

 I'm always grateful for the opportunity to speak about my book The Grace of Yes and was especially happy to speak with Lindy Wynne, the host of the

"Mamas in Spirit" podcast

about living our "yes" in the age of COVID-19.

Listen here

and check out Lindy's many awesome guests.

Check out my shows: On "Lisa Hendey & Friends", I interviewed author LeAnn Thieman for my 100th episode. This little podcast has introduced me to so many wonderful people. In its current format, the show is always less than 20 minutes (the length of a shower or a quick walk). Subscribe here. On this week's "Secrets of Disney", we look at what life might be like when the parks reopen. Listen here.
Kid-Friendly: I'm excited to share that my Paraclete Press products (I Am God's Storyteller and the "Kids and the Saints" DVD are on a great sale for the month of May. Find the products here – I'll share the DVD trailer below so you can see how fun the project is! In other news, we're putting the finishing touches on my next children's book I'm A Saint in the Making, which can be pre-ordered here. Last week, we received various endorsements from early readers. You can read all of those early "blurbs" here. I'm so excited to share the project with you!
A question for you: How are you feeling these days? What steps do you take when you are in need of emotional support or encouragement?