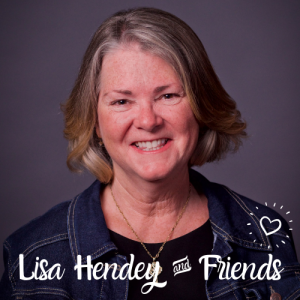 Hi friends! I wanted to drop a quick note here to thank you for your continuing prayers for our family. They are such a gift and a blessing. As we journey through my mother's health situation, I hear from so many of you who are also endeavoring to walk alongside aging family members. I know that God is with us. I trust God's plan for Mom's health and am so grateful for her caregivers. This time has caused me to pray so much for the ability to truly TRUST and to go forward with confidence in Divine Providence. I have so much personal, spiritual work to do in that arena, but I believe that God has a plan for this moment of our lives and that it will perhaps play into work that I do in the future. I recently wrote on this topic over at Catholic Seniors – find my column "Cultivating Trust as Caregivers" here.
For now, it's a struggle to keep up with all that is on my plate. This month is filled with wonderful speaking opportunities and the chance to be on the road serving many groups. I'm fortunate – I love this part of what I do!
Learn how to subscribe to @LisaHendey and Friends Podcast to meet all of Lisa's fantastic guests via her @BreadboxMedia show.
Click To Tweet
But I've also fallen behind in some of my work and need to constantly assess what I can keep on my plate. For this reason, I've made the tough decision that I likely won't continue posting details about my Lisa Hendey & Friends Podcast episodes here on the blog. This doesn't mean the show is ending! On the contrary, I have had some truly awesome interviews lately. It just means that I won't be posting shows here as I've done in the past.
There are a few ways to hear the podcasts:
Subscribe to my podcast via my podcasting network Breadbox Media – you can do that here and can also listen to the podcast episodes online there through your browser if you prefer.
Find the podcast at Libsyn here. The icons at that page include a variety of ways for you to subscribe, or you can listen right there in the browser.
You can go to Apple Podcasts or wherever you listen to podcasts and search for "Lisa Hendey and Friends Podcast" – by subscribing there you'll stay up to date with all of the latest episodes. Click HERE to subscribe. If you are already subscribed, please consider leaving a star rating or review to help me continue to grow and improve as a podcaster.
If you have Alexa and use it to listen to podcasts, try saying "Alexa play the podcast Lisa and Friends" (for some reason, she gets confused by my last name!)
An easy way to know when a new episode releases is to follow me on Twitter (@LisaHendey) as all of the new episodes are announced there as well.
If you've never listened to my podcast before, I hope you'll go take a look at it and consider subscribing. I've featured some truly amazing guests! Thank you again for being a part of the work I do each week.