Today, I continue my ongoing series of conversations with published authors as I'm joined by Anthony DeStefano, creator of the beautiful new children's resource Our Lady's Picture Book. Newly available from Sophia Institute Press, this lovely work of art is the perfect book to celebrate on today's Solemnity of the Annunciation of Our Lord as we remember the power of Mary's "Yes".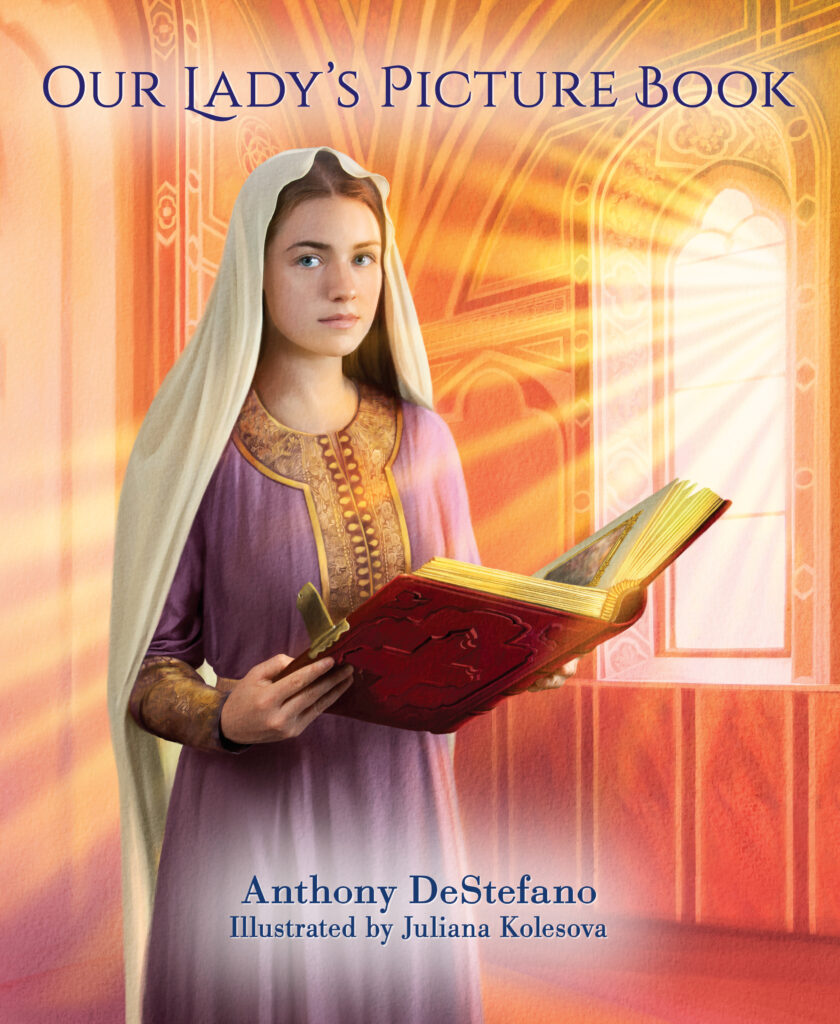 Our Lady's Picture Book from Molly Rublee on Vimeo.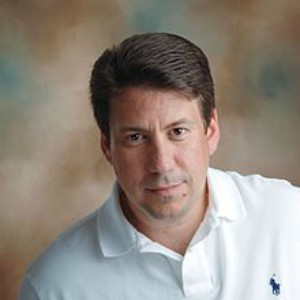 Congratulations on the release of Our Lady's Picture Book! How have you been during this pandemic period, Anthony?
Thanks so much, Lisa! I've been doing well since the pandemic struck last year. Fortunately, no one in my family has come down with the virus, and any friends who've had it have recovered. So I'm blessed. The pandemic has also made me reflect more on the Blessed Virgin Mary's role in helping us when we're frightened or ill. After all, when you're young, who takes care of you if you get sick? Most times it's your mother. Well, when the whole world is sick, who should we go to? Our Mother in Heaven, of course. Our Lady is the perfect saint to go to in these difficult times. Remember, Jesus was fully man and fully God. When he was an infant, when he was a child, when he was a teenager and young adult, he probably got sick just as often as kids do today. And Jesus was God! Well, when God got sick who did He entrust Himself to? Who did God, Himself, rely on to care for Him and nurture Him back to health? The answer is Our Lady. Well, if God turned to His mother when HE was sick,  shouldn't we do the same thing when our whole society is sick? That's one of the things I realized even more during the whole period of this pandemic.
The book is a beautiful follow-up to your bestseller Our Lady's Wardrobe. What inspired this particular project?
The purpose of Our Lady's Wardrobe was to introduce kids to the Blessed Virgin Mary through the clothes she wore during some of her well-known, approved, apparitions. The problem is that Mary has so many OTHER titles that didn't come from her apparitions. So I always knew I wanted to write another book on Mary. The question was, how could I do it in an original way? Then I realized that so many of Mary's famous titles have come to be known to us through works of art— through paintings, sculptures, stained glass windows, etc. And that's what gave me the inspiration to call this sequel Our Lady's Picture Book.  Children today are very familiar with the whole concept of picture-taking. In fact, we're living in a veritable "Age of Pictures." There's Instagram and Facebook and Pinterest and Snapchat and Youtube, etc. And everyone has smartphones and seems to be posting hundreds of pictures online for all their friends to see. I thought it might be an interesting idea if Our Lady had a "picture book" of her own— a family album that contained some of her best-loved images and memories. You know, even educated Catholics aren't aware of the meaning behind some of Mary's titles. I think it's very important to introduce these titles and devotions to children early, so they'll have access to Our Lady's powerful assistance, intercession, and profound consolation for their whole lives.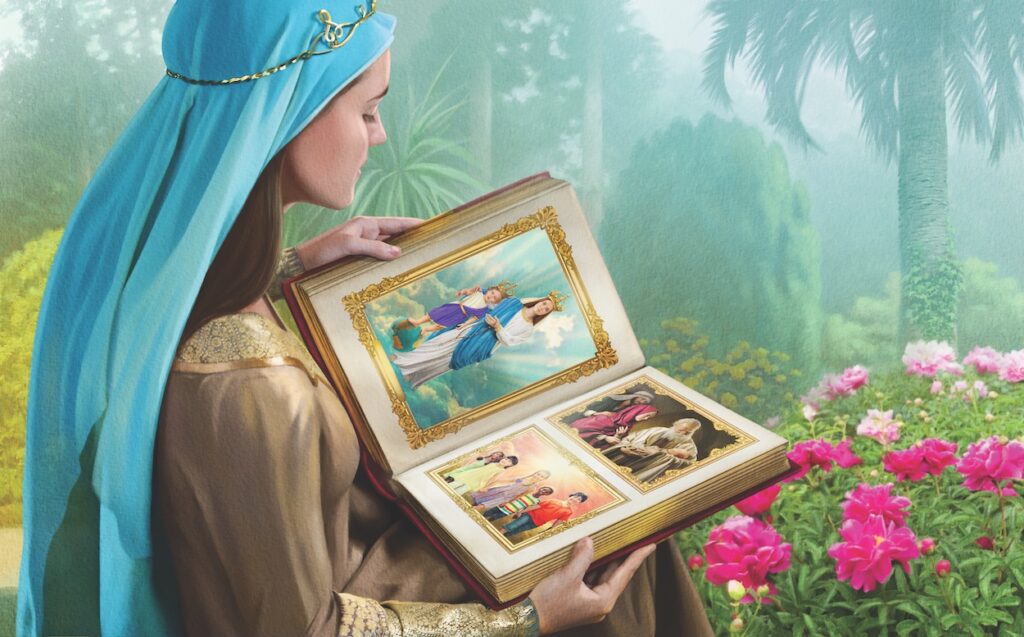 How did you select which images to include in the book?
When I started to think about what images might be included in this book, a whole bunch immediately came to mind. But eventually, I chose the following: Our Lady of Sorrows; Our Lady of Perpetual Help;  Our Lady of Loreto; Our Lady of the Assumption; Our Lady, Star of the Sea; Our Lady of the Rosary; Our Lady, Mother of Mercy; Our Lady, Queen of Peace; and The Immaculate Heart of Mary.  All of these images have interesting and exciting stories behind them. I thought that because of that, the illustrations depicting them would be compelling and beautiful. It's very important for children's books to have wonderful illustrations. Beyond this, I had a deeper reason for including these particular images. It has to do with WHY Our Lady has so many titles in the first place. Did you ever wonder why that is? Well, God does everything for our benefit; to help us get through this difficult thing called Life. He created our psychology, and he knows what will help us most. Well, Mary has the great privilege of dispensing graces from Heaven—graces won by her Son on the cross. She can assist us with so many of our problems. And God knows that it's easier for us to go to her and seek her intercession when we can relate better to her; when we can relate to the things she went through in her life. So, for instance, when children are feeling sad they can turn to Our Lady of Sorrows for help; when they're scared they can run to Our Lady of Perpetual Help; when they feel lost and alone they can look to Our Lady, Star of the Sea. In other words, I wanted this sequel to serve as a kind of prayer book for children. My hope is that Our Lady's Picture Book, together with Our Lady's Wardrobe will provide children with a simple but comprehensive introduction to the Blessed Virgin Mary AND to her purpose in life— which is to bring us to her Son, Jesus Christ.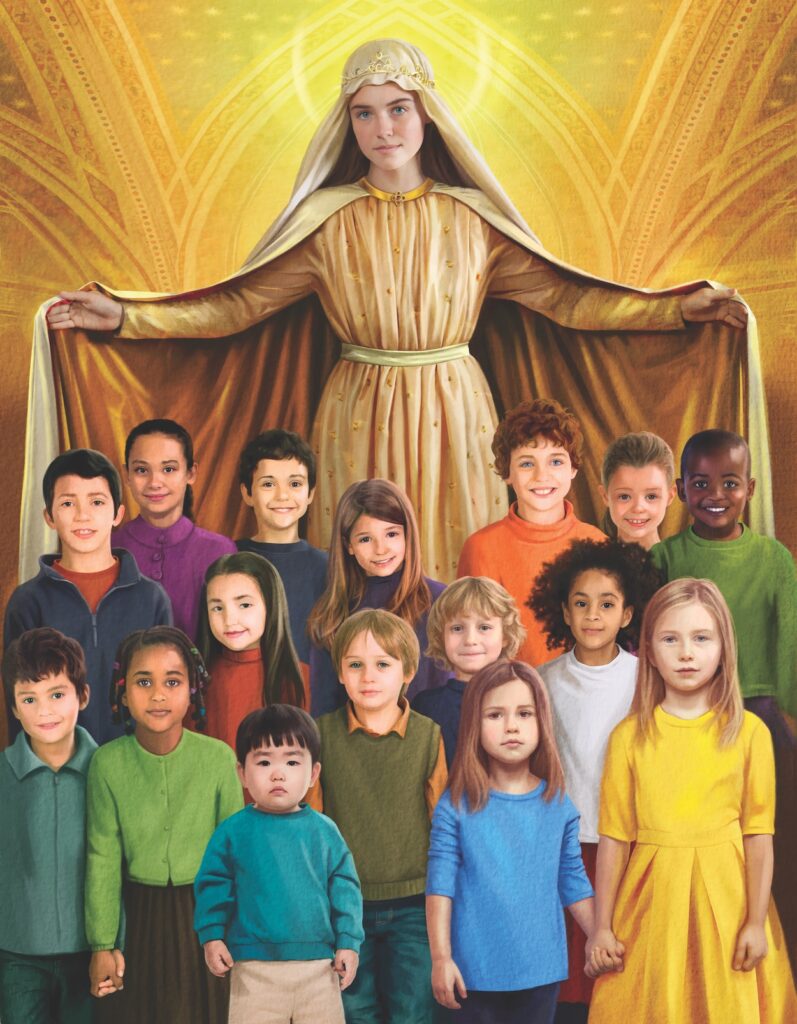 Do you have a favorite representation of Our Lady?
I dedicated this book to Our Lady of Lourdes. I guess that might be my "favorite" image of the Blessed Virgin Mary. I've always loved the story of Lourdes. I saw the movie, "The Song of Bernadette" when I was very young and it made a big impression on me. Also, it's just a very "happy" apparition. Here's what I mean. Fatima is more important, of course, in terms of the message Our Lady gave to us, but it's also pretty scary, with those visions of Hell, the three "secrets," and the awe-inspiring Miracle of Sun. But Lourdes is so much simpler. Mary came and visited a lovely young girl in France in order to give us a spring of water that heals people who are sick. She came to tell us about herself— to give us her name, "The Immaculate Conception." Yes, it was important as well, because she told us that we have to do penance and pray the rosary. But still, it was a little "lighter" than Fatima. And it was so beautiful too— Our Lady appeared on beautiful starry nights in a stone grotto by a swiftly moving river, and she kept smiling to young Bernadette, who held a candle. What a lovely scene! I just think of it as being a "happy" apparition, and despite the serious nature of all my books, I'm still a "happy ending" kind of guy.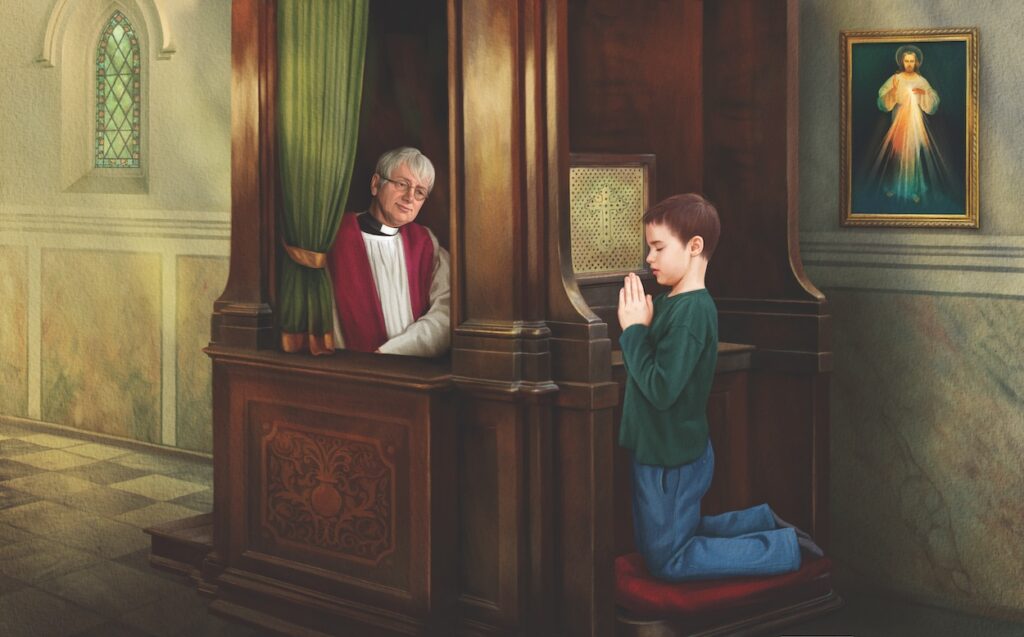 I noticed that you sneak in a famous non-Marian image in one scene in the book! Why include the Divine Mercy image here?
Well, true devotion to Mary always leads a person to devotion to Divine Mercy. After all, God's name is mercy. Therefore Mary is literally the Mother of Mercy. Children need to be taught that. They need to be taught early on about God's unmerited mercy. They need to be taught that they can be forgiven for all their sins. People are always criticizing Catholics for their "guilt." But a properly catechized Catholic knows that when he or she repents, God always forgives them. When he or she falls, God always helps them get back up. God always washes away their sins, as long as they are sorry. One drop of Christ's blood is enough to wash away the sins of a billion universes. That's why there's a very close connection between Marian devotion and devotion to the Divine Mercy. In fact, St. Faustina's favorite prayer was the "Hail Holy Queen," which starts off by saying, "Hail Holy Queen, Mother of Mercy." 
Your messages to children are consistently uplifting! What are you trying to share here?
My message to children (and adults) in this book is very simple. Never be afraid to be close to the Blessed Virgin Mary. You can never be as close to her as Jesus is. You can never love her as much as Jesus does. And we are all called to be Christ-like. We can't ever be intimidated by our well-meaning Protestant brothers and sisters who think we are worshiping Mary. That's nonsense. Mary always brings us to Jesus. She was the first missionary, carrying Jesus in her womb to her cousin Elizabeth. And she hasn't stopped doing that. She is still carrying Jesus to people. She's still "giving birth" to Jesus in people's lives. So don't ever be afraid of devotion to her. And don't ever be afraid of "pictures" of her. Sometimes Protestants accuse Catholics of worshiping "graven images" when we look at paintings or sculptures or stained glass images of Mary and the Saints. But this book underlines the fact that this is NOT the case. Mary is our mother, and the Saints are our brothers and sisters. Is it wrong to carry around pictures of your mother and brothers and sisters? Is it wrong to have a picture of your mom on your smartphone? Of course not. Well it's not wrong to have pictures of Our Mother in Heaven either. It's not "Mariolatry" at all.  It's a simple demonstration of love and devotion for our spiritual family. 
Visit with @LisaHendey and @SophiaPress author Anthony DeStefano and explore a beautiful new children's resource Our Lady's Picture Book. Perfect book to celebrate on today's Solemnity of the #Annunciation
Click To Tweet
What else would you like us to know about this book or your other projects?
Lisa, I've got two children's books coming out this Christmas. One is called Joseph's Donkey, and it's all about the character and life of St Joseph. The other is called The Beggar and the Bluebird, and it's a story that teaches children about the corporeal and spiritual works of mercy. They'll both be out this Fall, and they're both being published by Sophia Institute Press. Next year I have a nonfiction book for adults coming out on praying for a miracle. That's important because we ALL need a miracle at some point in our lives. I'd really appreciate it if your readers will say a prayer for me as I go forward with these writing projects, and also for my work in the pro-life movement.