Innovativation?
Creation?
Imagination?
Perhaps these aren't the first words that you think of when you ponder the Catholic Church. After all, our roots span millennia. Tradition is a hallmark of our teaching. But just as Jesus brought new ways to share the Good News of his father's love for us, the Church must continually strive to seek new ways to reach and serve her faithful. Even more so in today's world, she must inspire us to serve one another.
In this spirit, I was delighted to learn about the upcoming OSV Innovation Challenge. The first-ever event of this kind, the Innovation Challenge Demo Day will be held virtually on August 29, 2020.  The day will offer the twelve OSV Innovation Challenge Finalists pitching their projects in pursuit of further investment and three $100,000 prizes. I'm thinking it will be a bit like Shark Tank, but with virtual incense and chant.
I'm particularly excited because in taking a look at the finalists it's easy to get excited about the diversity of projects proposed and the energy of the creative leaders involved. They include projects aimed at both the institutional and domestic Church. There are media projects, worship aids, and pastoral solutions. It's exciting to know that all of the finalists, whether or not they ultimately "win" the Challenge, are winners simply by making it this far into the process.
Today, I'm happy to share my conversation with Jason Shank, President of OSV Institute, as he offers an overview of the OSV Innovation Challenge.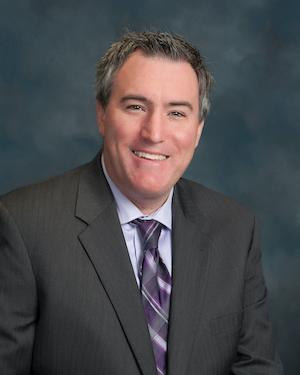 Jason, congratulations on the OSV Innovation Challenge. Please share a bit about the Challenge and your involvement with it.
The OSV Innovation Challenge is a multi-round contest designed to incubate project ideas from participants who aim to think beyond the status quo and to view the Catholic Church through the lenses of innovation and creativity.  Open to ventures from Catholic artists, inventors, ministers, and entrepreneurs, the yearlong challenge culminates with "Demo Day," an event awarding three finalists with $100,000 to advance their missions and make a real impact on the Church and our world.
What inspired this project?
A shared need. I think we have a crisis in the Church, and it is not what people expect – it is a lack of innovation. Pope St. John Paul II talked about the New Evangelization: new in ardor, new in expression, and new in method. The Innovation Challenge came about because, as we were doing traditional corporate/grant-giving at OSV Institute, we were seeing the same projects and ideas year after year. And nothing was moving the needle. The reality is that for every one person who enters the Church, six leave. Yet as a Church, we continue to do the same things we have always done. At OSV Institute, we were not seeing the new methods of ministry and outreach that are vitally needed.
In addition, Anthony D'Ambrosio, founder of Catholic Creatives, felt there was a need for a "new renaissance" within the Church, and that the ideas generated from more creative thinking were not within the current institutional and ministry structures. From the beginning, Catholic Creatives has always been a helpful partner in the inception and implementation of the Innovation Challenge, and others have come along since.
In all, we felt there was a need for us to become a catalyst for innovation in the Church, and thus the OSV Innovation Challenge was born! We are starting with just the Challenge, but through key partnerships, it has become an ecosystem that includes the OSV Innovation Talks that recently launched (www.osvtalks.com). These are TED-style talks that bring to life our vision for innovation in the Church.
Check out @LisaHendey's conversation with @JRShanks of @OSVInstitute about the upcoming OSV Innovation Challenge Demo Day. Free to watch on August 29.
Click To Tweet
It strikes me that right now, amidst the challenges of the pandemic, we greatly need innovation and positivity. Why is the timing perfect for what you've launched, and what have been some of your challenges getting it off the ground?
The Innovation Challenge started before there was a pandemic, but the pandemic has certainly accelerated everyone's understanding of the need to be more innovative. In many ways, the pandemic has forced the Church outward, which in my view, is very good and very needed. The lessons we learn from the pandemic and the innovations that come will be with the Church for years to come.
The challenges we faced in launching this were 1.) building a Catholic innovation ecosystem that really doesn't exist and 2.) getting partners to work together. Collaboration in the Church, even though we share the same faith, can be a challenge. In addition, there can be misunderstandings related to the word "innovation". We are not talking about innovating doctrine or liturgy, but truly innovating the approaches and methods by which we reach the culture of today. In addition, innovation is not always "new," it can be returning to something that worked before. So, it's important that we ensure people properly understand what we are saying. In many ways, what we are talking about is an intersection between ministry and entrepreneurship. Finally, innovation is not just "technology" – it's now much broader. I also think the other changes we experienced resulted in different pivots that were necessary along the way as we learned more and more that our mission was not just finding the best idea, but forming Catholic innovators.
Were you surprised by the diversity of the entries this year? What most excites you about working with these entrepreneurs?
I think the thing that surprised me most out of all of the 350+ entries was the lack of diversity. What I quickly discovered, and which was totally unexpected, was that these innovators were creating solutions for needs they discovered, and many of them were discovering the same needs. More than anything, we started realizing that we did recognize the issues facing the Church and started grouping them into themes. For example, we had lots of ideas around Catholic co-working spaces, Catholic artistic centers with studios, Catholic coffee houses, Catholic towns, Catholic meet-ups using tech, and we starting asking—what are all these ideas getting at—what do their "hearts break for" (one of the questions we pose to the challengers)? And what we felt they were getting at was yearning for community and to be co-workers in the vineyard of the Lord—something that parish life is not meeting. So, while there was diversity in solutions, we found over and over that they often were examining the same issue. And this was just one theme among others.
Early on, we realized this competition was not just about game-changing ideas, but it was about the game-changers themselves. And while we have 12 finalists, I cannot tell you how hard it was to get to 12, and before that, to get to 24. We have so many people in the Innovation Challenge who are inspiring pioneers themselves. They are all go-getters who are passionate about their faith and want to bring people to Christ and His Church.
What are your hopes for the Challenge event and moving forward?
My hope for the event is for people to be inspired! Anyone can attend virtually for free, and I hope it is a spark that allows viewers to realize we are all called to be Catholic innovators so they can start thinking of what their idea might be for the next challenge.
Some innovators started this process with just a "napkin idea!" This can be you, too! Also, I am hoping that we get people that might want to invest, donate, or get involved to support one of these great ideas. I can assure you that our finalists have been vetted and put through the test. Each one is a sound investment! I believe we will see impact from their ideas.
Looking forward, we will start another challenge in the New Year, and we are likely going to put it into specific tracks. I would like to see our ecosystem expand further. We hope to help parishes/dioceses innovate and to produce a curriculum of innovation for those at the top of the innovation funnel. In the future, our big goal is to have Demo Day hosted at the Vatican and to be able to see many of the game-changing, impactful ideas that were started through the OSV Institute Innovation Challenge led by inspired pioneers.
Are there any additional comments or thoughts you'd like to share?
The most innovative, countercultural idea is still the most simple – God took the form of man as an infant, He freed us from our sins by taking them on to Himself, and He overcame death by the Resurrection. No idea will replace our friendship with Christ and our need to bring that friendship to others through authentic relationships. Innovation starts on our knees, going to the source.
If you haven't yet—check out www.osvtalks.com.
Learn more at: