Just in time for Veteran's Day, I'm happy to share the good news about Operation Hidden Treasures, a television series that highlights the gifts of some very special men and women who have served our country.
The show tells stories of "hidden treasures" that have been unearthed by families and are repurposed for new destinies. Jerry & Tracy Flanagan are a husband and wife team at the center of JDog Brands who have made it their mission over the past 10 years to tackle veteran unemployment and homelessness. They now have over 250 JDog franchise locations with 84% owned by veterans and 16% owned by veteran family members. Army Veteran Jerry Flanagan describes the show as ""American Pickers' meets 'Storage Wars,' but with a higher purpose."
The episode I watched featured a fantastic discovery of an old organ that was carefully repurposed and given a new home with a church choir. Through the series, we come to know the stories of men and women who gave so much of themselves for our protection. They need and deserve our love and support. Every episode includes a JDog Auction of an intriguing item discovered during a cleanout and made available to bid on by the public via the JDog website. Profits from every auction are donated to the JDog Foundation which helps fund PTSD and education resources for Veterans and their families. Operation Hidden Treasures premiered in October and airs on the Discovery Channel.
Synopsis:
Operation Hidden Treasures features a nationwide effort by hard-working military veterans from J-Dog Junk Removal and Hauling, America's largest veteran-owned franchise system, who utilize their unique service skills to change lives by recovering and repurposing 'junk' donated by ordinary citizens into valuable treasures for families and veterans in need.  
Episode highlights:
Hauling away a family's unwanted furniture and using it to help a veteran with PTSD furnish his new apartment
Dragging an old fishing boat out of 20 years of underbrush, cleaning it up, and donating it to a female veteran so she can go fishing with her son
Assisting a pre-teen as he donates his old clothes, games and toys to other children in need
Rehabbing a pick-up truck that is given to a construction worker recovering from a near-death experience with HIV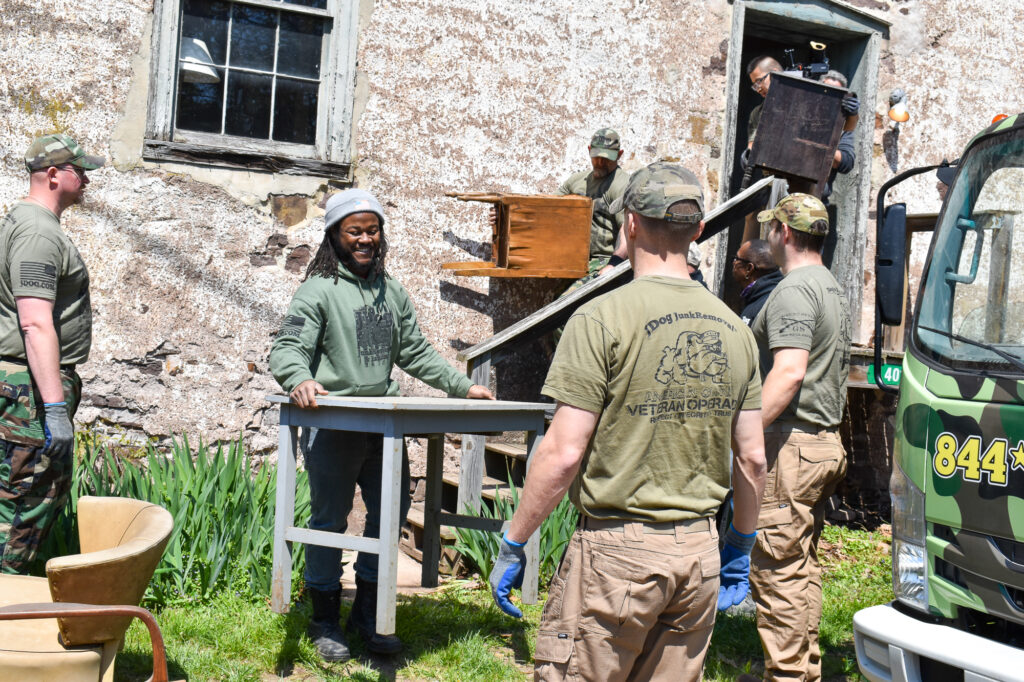 Join @Lisahendey for a #VeteransDay look at @jdogjunkremoval Operation Hidden Treasure series, @OHT_TV airing on @Discovery Channel – great stories about real heroes doing cool work!
Click To Tweet