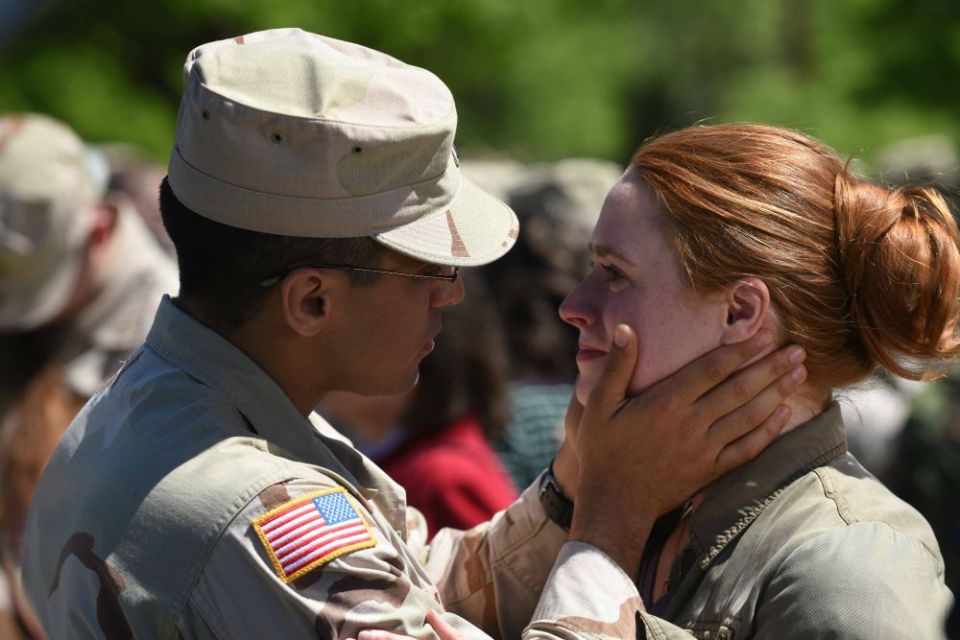 Update: This series debuted on Tuesday, November 7, 2017. Episode One, "Black Sunday", may be viewed online here.
Beginning tonight on National Geographic, The Long Road Home recounts in dramatic fashion the events of "Black Sunday", April 4, 2004. On that fateful day, the 1st Cavalry Division from Fort Hood was ambushed in Sadr City, Baghdad. As the series unfolds, we come to know these men and their stories. The series is based upon The Long Road Home: A Story of War and Family by Martha Raddatz.
Having screened the first few episodes, I want to share how moved I was by what I've seen so far in The Long Road Home. In the first of seven installments, we meet not only the brave soldiers serving under Lt. Shane Aguero but their families as well.
Watching this show so closely after having served at a retreat for the Military Council of Catholic Women, my mind immediately flashed to how military service impacts every member of a family. That certainly plays out in "Black Sunday", the first episode of the series. In this installment, a young child's anger at his father overflows, a mother questions the legitimacy of her son's assignment and a wife leads a family support group.
Check @LisaHendey's first look at #LongRoadHome airing tonight on @NatGeoChannel
Click To Tweet
As is to be expected in a show like this, expect to see violence, battle scenes, and graphic injuries. In the context of retelling this story, they are important and never feel gratuitous. You'll also encounter heartwarming scenes of families praying together and thought-provoking examination of the war in Iraq.
I look forward to watching the full series, which begins tonight at 9/8c on National Geographic.