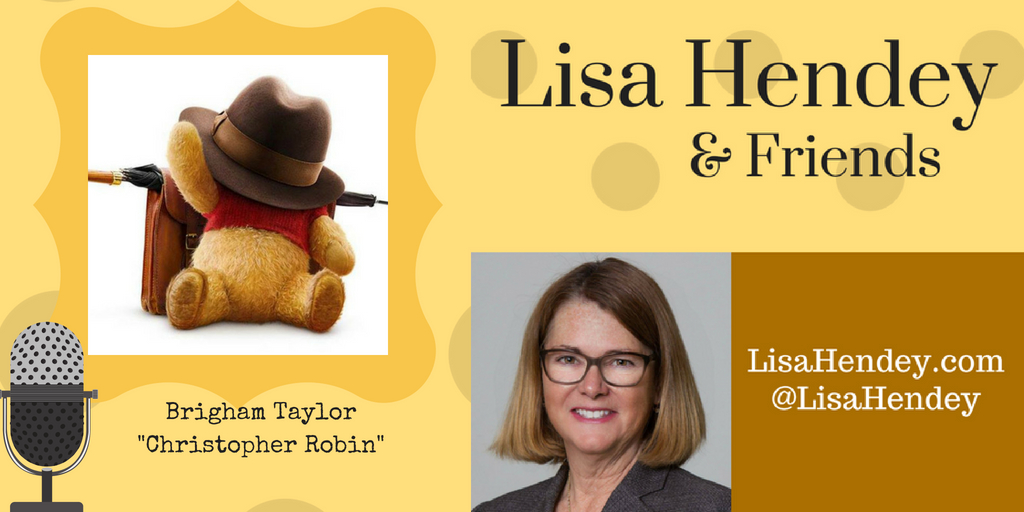 On this week's show, we welcome Brigham Taylor, the producer of Disney's Christoper Robin, opening nationwide this weekend.
About Christopher Robin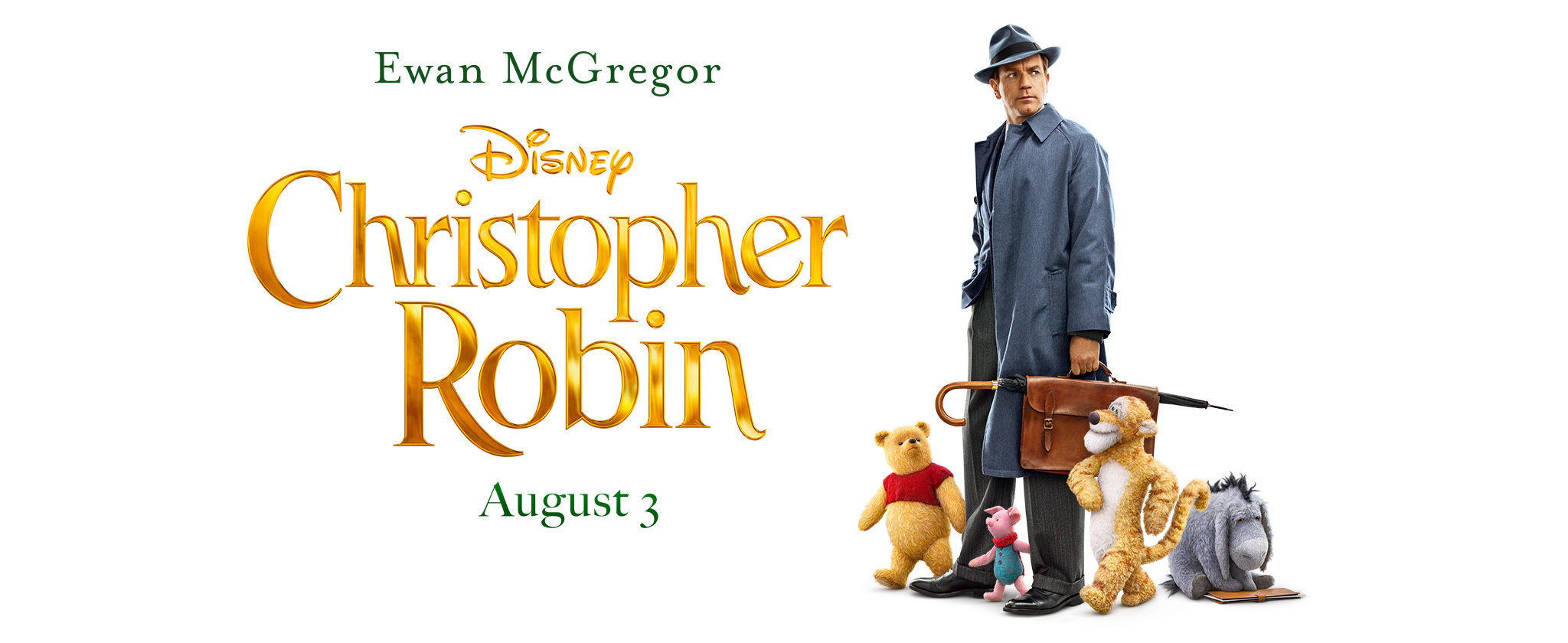 Christopher Robin — now a family man living in London — receives a surprise visit from his old childhood pal, Winnie-the-Pooh. With Christopher's help, Pooh embarks on a journey to find his friends — Tigger, Eeyore, Owl, Piglet, Rabbit, Kanga, and Roo. Once reunited, the lovable bear and the gang travel to the big city to help Christopher rediscover the joy of life.

Christopher Robin – Official Trailer
Brigham Taylor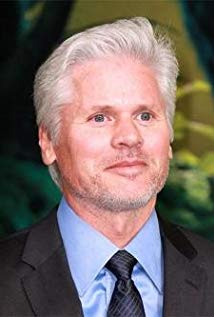 Listen to the Podcast
Check out all of our book and movie picks at Lisa's Amazon Page. For Lisa's speaking schedule visit www.LisaHendey.com. Send your feedback to lisahendey@gmail.com or connect with Lisa on social media @LisaHendey. Thanks for listening! Please consider sharing, bookmark my page for future episodes and subscribe at iTunes to catch every show. Please consider leaving a review or rating for the podcast to help us grow!