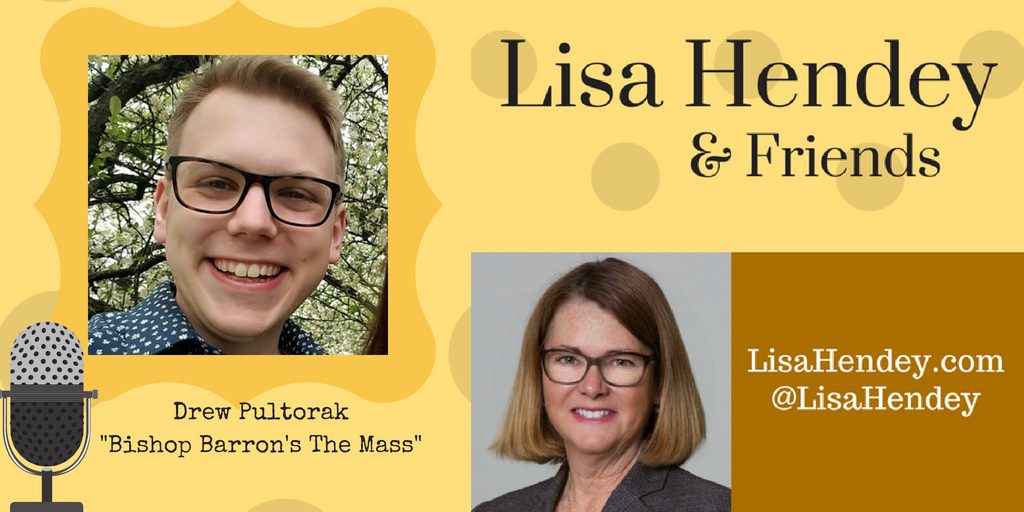 Listen to this week's podcast online at Podbean, Libsyn, iHeartRadio
On this week's show, we welcome Word on Fire team member Drew Pultorak for a discussion on Bishop Robert Barron's latest production, The Mass. An epic walk through the liturgy with Bishop Barron, this series teaches us about our most privileged and intimate encounter with Jesus Christ.
Drew Pultorak: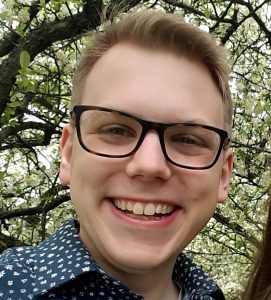 Drew Pultorak is the Sales & Distribution Manager at Bishop Barron's Word on Fire –  a nonprofit global media apostolate reaches millions of people to draw them into— or back to— the Catholic faith. He graduated with a degree in Theology from Franciscan University where he fell in love with his wife, Ashley. They now live with their 2 children in the beautiful village of Glen Ellyn, IL.
The Mass: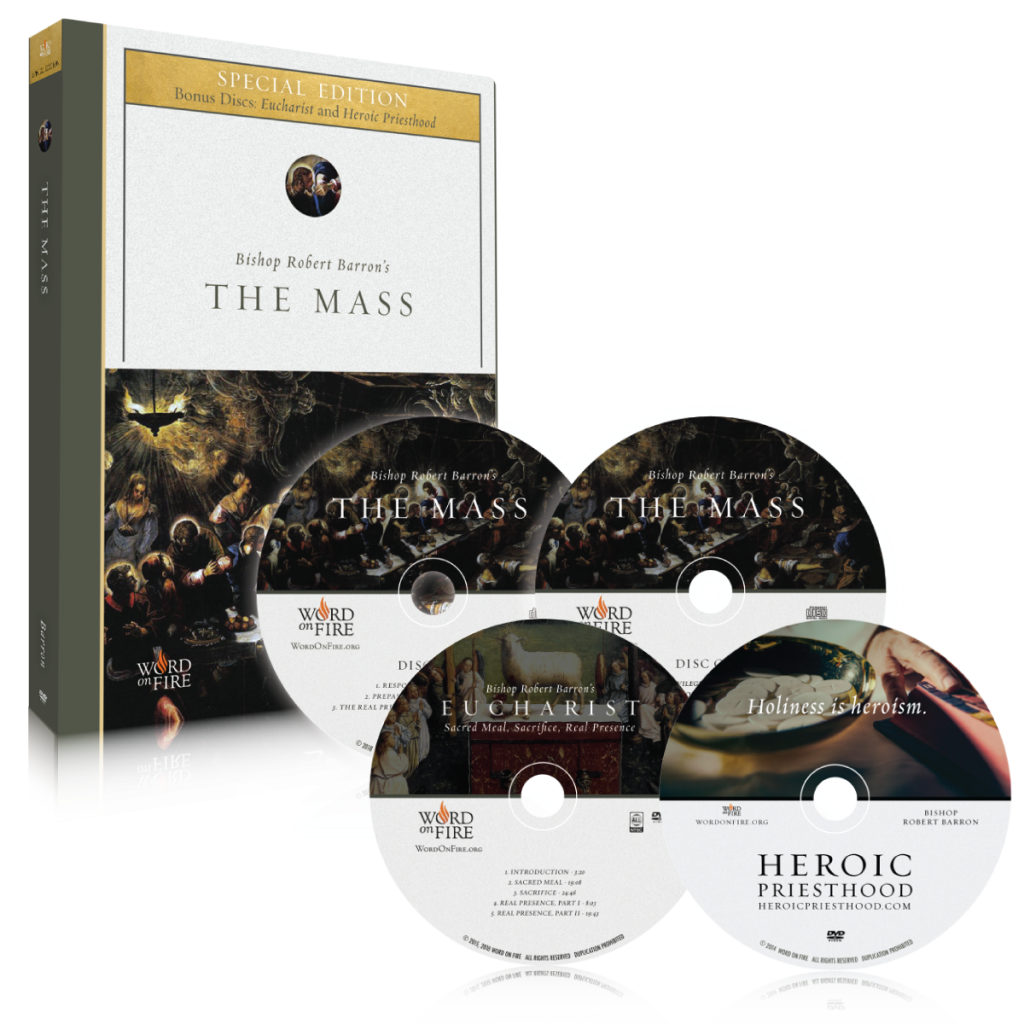 Walk through the Liturgy with Bishop Barron and be transformed through insights on this most privileged and intimate encounter with our Lord Jesus Christ. See how the Mass brings us out of the fallen world and into the heavenly realm, how it resonates with a call from God and a response from his people, the Church, and, most importantly, how we are intimately joined with the Body, Blood, Soul, and Divinity of Jesus through the Holy Eucharist. The Mass will help you understand how to fully, consciously, and actively participate in the source and summit of the Christian life.
On the podcast @LisaHendey welcomes Drew Pultorak of @BishopBarron @WordonFire for a conversation on the new WoF series #TheMass
Click To Tweet
This Special Edition also included Bishop Barron's complete DVD presentation on the Eucharist. In it, he offers inspiring insights into the mystery of Christ's presence in our lives and the centrality of the Eucharist as the fullness of that presence. Also included is the award-winning short film Heroic Priesthood, in which Bishop Barron and the seminarians of Mundelein Seminary present the demands and joys of the priestly vocation.
For More Information:
This Week's Show:
Check out all of our book and movie picks at Lisa's Amazon Page. For Lisa's speaking schedule visit www.LisaHendey.com. Send your feedback to lisahendey@gmail.com or connect with Lisa on social media @LisaHendey. Thanks for listening! Please consider sharing, bookmark my page for future episodes and subscribe at iTunes to catch every show. Please consider leaving a review or rating for the podcast to help us grow!